Trump's budget doesn't touch drug pricing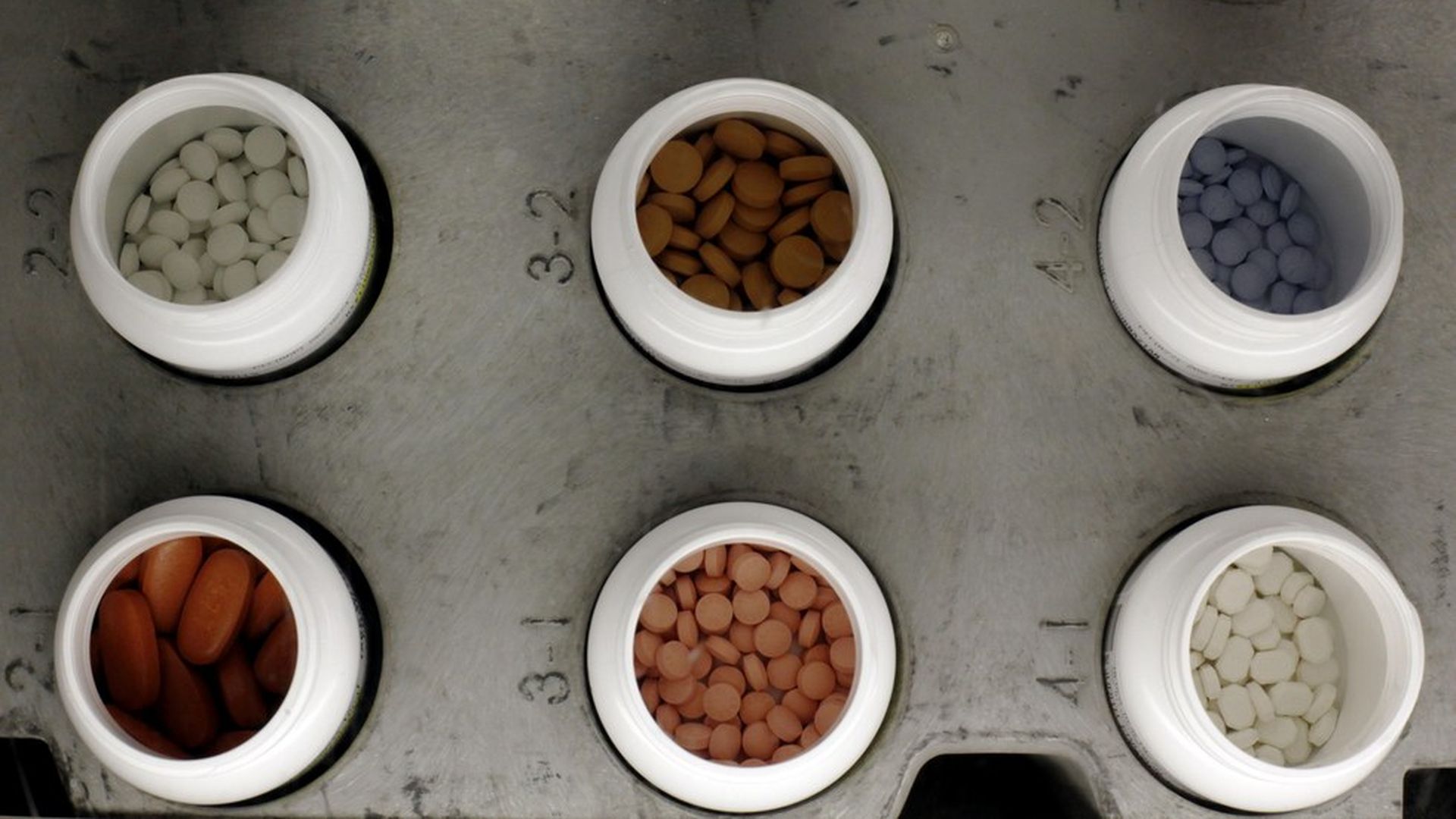 Even though President Trump has said pharmaceutical companies are "getting away with murder," his first budget for the Department of Health and Human Services does nothing to change how prescription drugs are priced.
The budget is usually just a political wish list, which makes it surprising that Trump didn't include ideas he mentioned on the campaign trail, like allowing Medicare to negotiate drug prices. There's also no mention of mandating Medicaid-type rebates for low-income people on Medicare.
What they're saying: "The lack of any mention in the budget makes us question whether this is truly an issue of importance to the administration." — Spencer Perlman, managing partner at Veda Partners
Go deeper