Trump's big trade battle with China kicks off Friday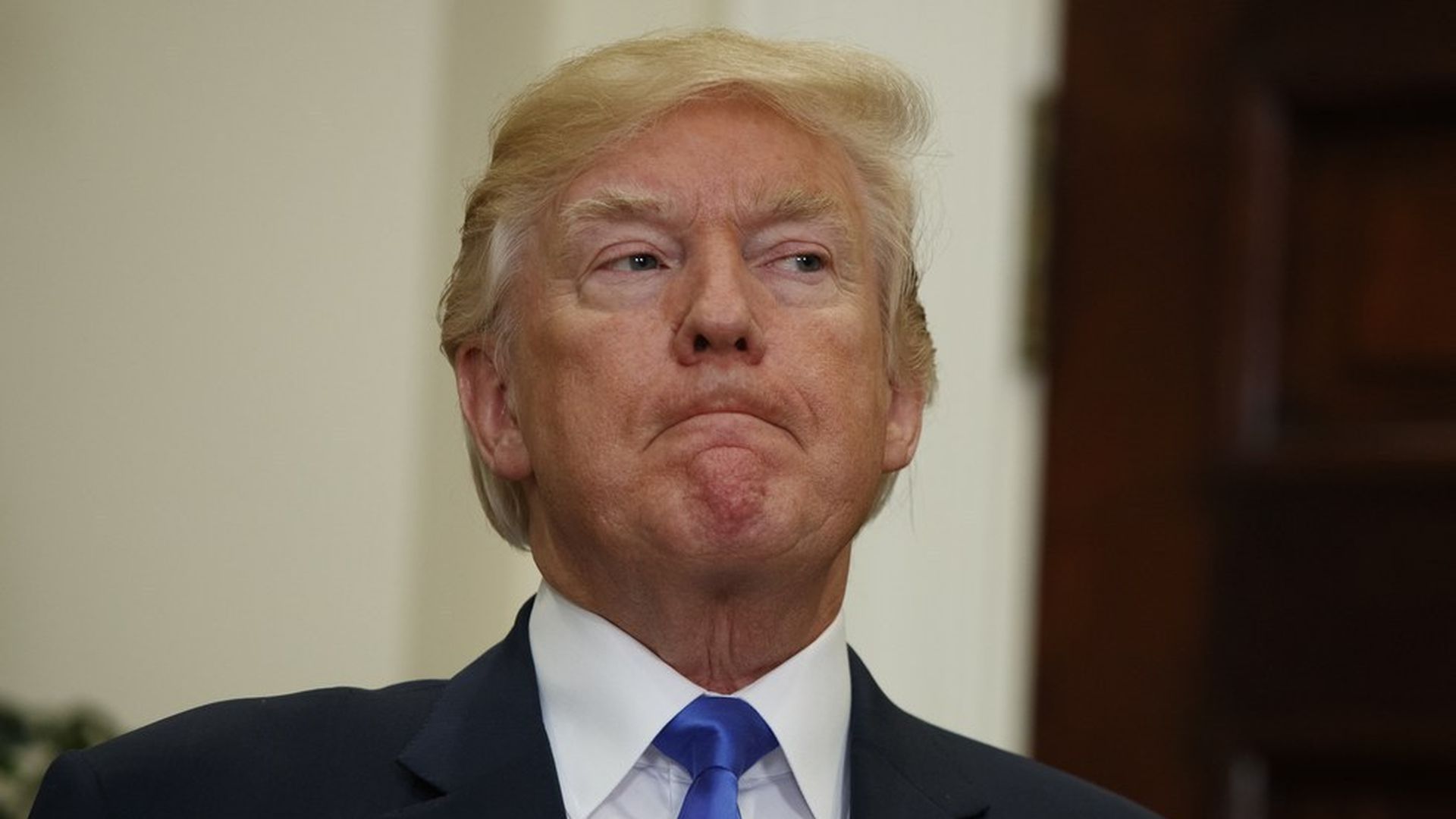 President Trump will give a speech at the White House on Friday, and will sign a memo directing his trade representative to go after Chinese theft of intellectual property and the way U.S. companies are forced to share technology with Chinese firms, as Axios scooped yesterday. Administration officials say Trump is doing this because of complaints he's heard from Silicon Valley executives saying Chinese IP theft is one of their biggest challenges (Peter Thiel was involved in crafting this new step).
What happens next: About a week after Trump's announcement, the U.S. Trade Representative, Robert Lighthizer, is expected to announce that he's initiating an investigation into unfair Chinese trade practices — using a rarely-used tool, section 301 of the Trade Act of 1974. The investigation paves the path to the U.S. taking potentially aggressive retaliatory actions against China such as tariffs on Chinese imports or rescinding licenses for Chinese companies wanting to do business in the U.S.
Context: Chinese IP theft has long been an issue for some tech companies like Microsoft. It's also a major issue for agriculture and manufacturing - and any sector that has proprietary information related to their production practices. U.S. administrations and companies have been wary about publicly confronting the Chinese government, preferring to do things behind closed doors and in a more diplomatic approach.
Our thought bubble: Chinese IP theft has long been an issue for tech companies, particularly among software and semiconductor makers. At a minimum, going after China for these abuses can be something the tech community and Trump can agree on. But there are still big differences, particularly on immigration. For tech there is also risk of what actions China takes in response. They are both an important market for companies like Apple and the main manufacturing center for all sorts of tech hardware.
What's next: This is the opening salvo in several months of trade actions, and is expected to be followed by actions on steel and aluminum dumping — which could include tariffs and quotas — and subsequent measures to protect services.
Go deeper