Trump's alternative reality, part two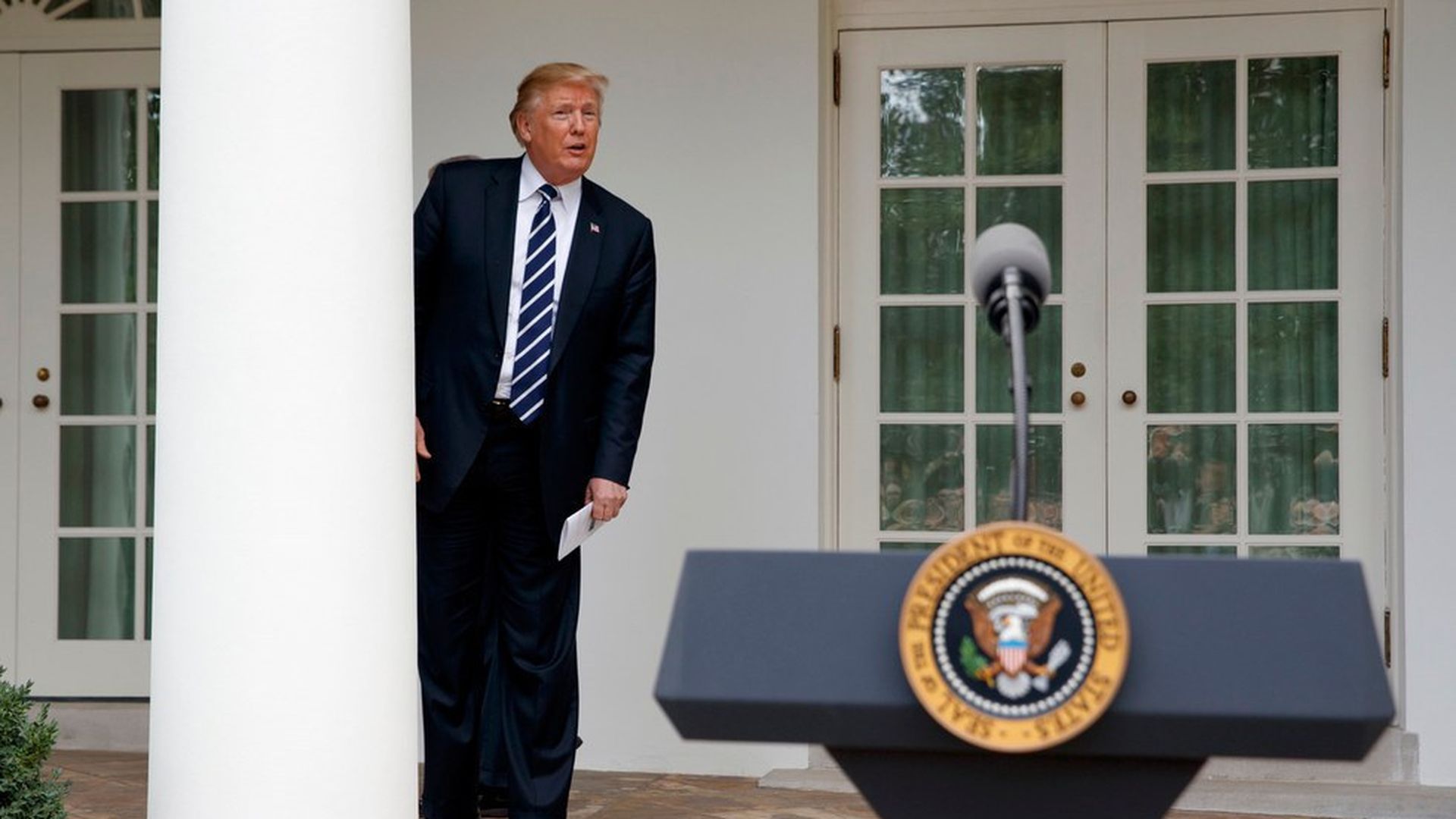 I wrote yesterday about President Trump's war with the truth, after a stunning string of false statements during double-header press avails. But his war with his own Cabinet, over his own ideas, is equally stunning.
It's a feature, not a bug, of this White House for Trump to say one thing about policy, and for his Cabinet or hand-picked officials to say or do the exact opposite:
Yesterday, FCC Commissioner Ajit Pai subtly shot down Trump's threat to revoke NBC broadcast licenses: "I believe in the First Amendment."
SecState Rex Tillerson says North Korean diplomacy "will continue until the first bomb drops"; Trump tweets that he's "wasting his time."
SecDef Jim Mattis tells Congress that holding onto the Iran nuclear pact is in the interest of the national security of the United States; 10 days later, Trump threatens cancellation.
Trump blames "both sides" for racial violence in Charlottesville; Tillerson says the president "speaks for himself," and economic adviser Gary Cohn says the administration "must do better."
Trump threatens extreme action on immigrants, Muslims, "Dreamers," trade, NATO and more, but aides and advisers wind up softening or delaying most — with the notable exception of the Paris climate deal.
Why this matters: This dynamic — like the spreading of fake news or false statements — makes it hard for the media, Republicans and his Cabinet to determine when to take the leader of the free world seriously.
Sound smart: This is not a plot of evil genius to keep friends and foes guessing. It's the inevitable output of an improvisational president who often says whatever pops into his head.
Go deeper