Trump's advisors say he's not leaving the Iran deal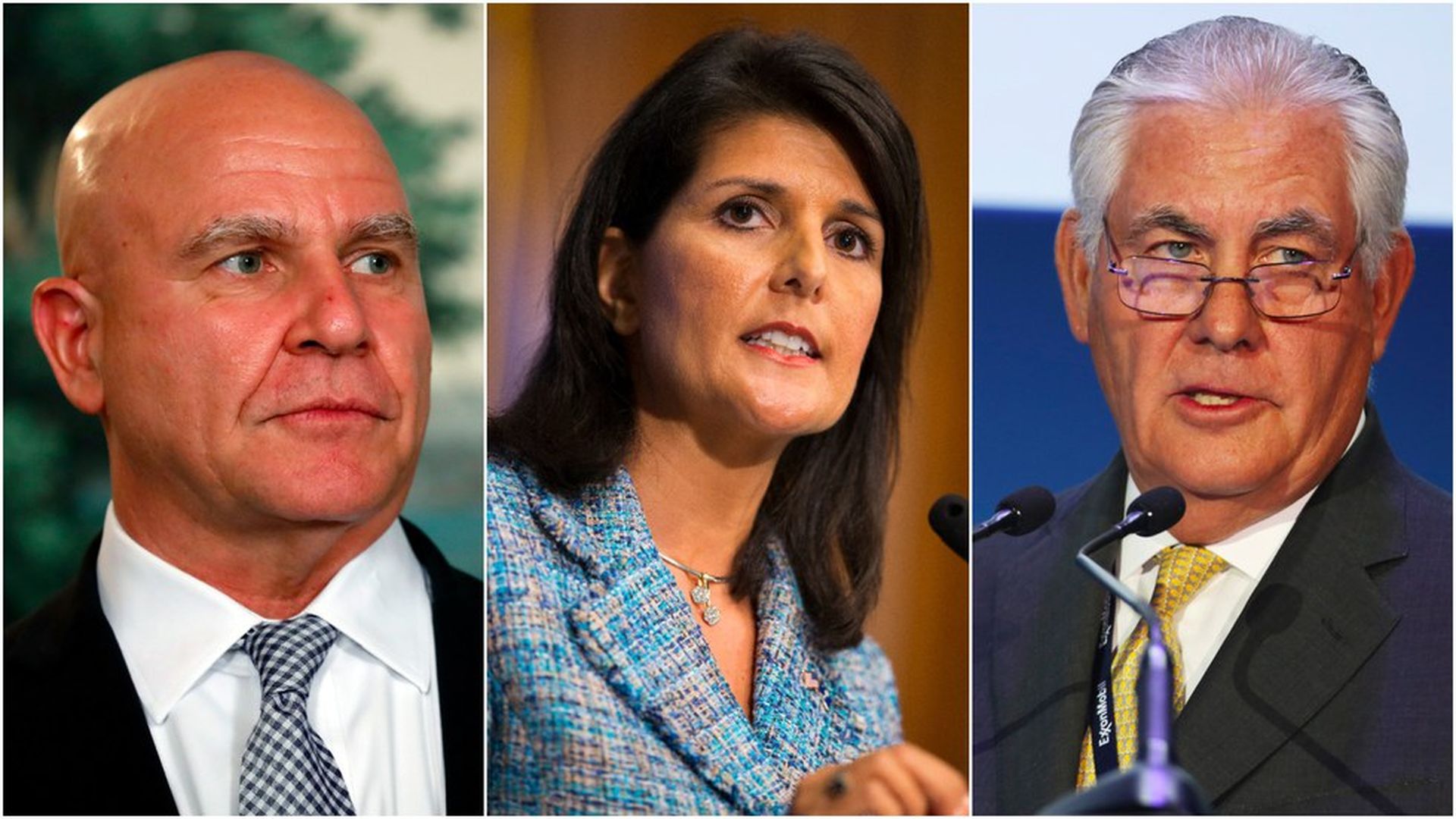 National Security Advisor H. R. McMaster, UN Ambassador Nikki Haley and Secretary of State Rex Tillerson said President Trump is not considering leaving the Iran deal yet.
Haley: "Right now you're going to see us stay in the deal… we're in the deal to see how we can make it better," to Chuck Todd on Meet the Press.
McMaster: "The president is not walking away from the deal yet," to Fox News Sunday's James Rosen.
Tillerson: "We want to take the agreement as it exists today ... and then begin the process of addressing these flaws," to Jake Tapper on State of the Union.
Flashback: Trump said Friday, "We will see what happens with Iran. We're very unhappy with Iran ... I may very well end" the Iran deal.
Go deeper