Trump's 7 months of self-destruction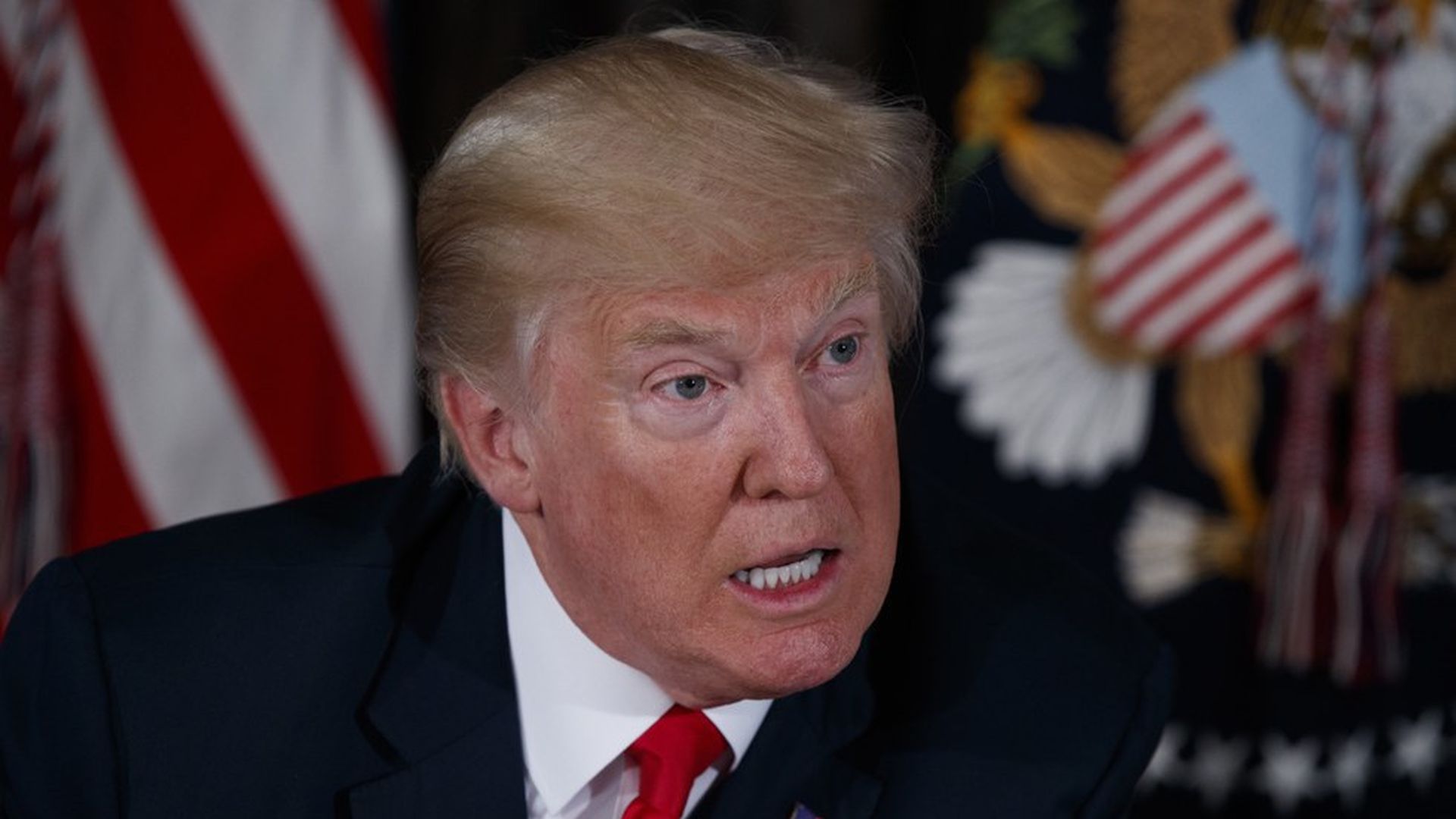 President Trump, with at least two years of full Republican control of government at the national and state levels, has systematically damaged or destroyed his relationship with — well, almost every group or individual essential to success.
This has left him on an island inhabited by a shrinking band of true-believer voters, who can help win an election, but can do nothing to help him exploit the power he's wasting:
Yesterday's mass exodus of CEOs from his outside business councils was an unusually abrupt sign of the 210 days of rot and erosion in his support.
A vivid demonstration of the sudden abandonment of Trump, via CNN's Brian Stelter: Shep Smith said he couldn't get a single Republican to go on Fox News to defend Trump. On MSNBC, Chuck Todd said he "invited every single Republican senator on this program tonight, all 52," plus a dozen House GOPers. None would do it. On CNN, Kate Bolduan said bookers called 55 Republicans, and only one said yes.
Why it matters: Trump's undisciplined and incendiary style has left the most powerful man in the world with few friends — not onein the United States Senate, for instance.
Trump started with a pretty clean slate but has methodically alienated:
The public: Gallup has his approval at 34%, down from 46% just after the inauguration.
Republican congressional leaders — Senate Majority Mitch McConnell in particular.
Every Democrat who could help him do a deal.
The media.
CEOs.
World leaders.
Europe.
Muslims.
Hispanics.
African Americans.
The intelligence community.
His own staff.
And who's happy?
Steve Bannon.
Saudi Arabia.
Breitbart.
David Duke.
Be smart: The presidency is a lonely job. But Trump is unusually isolated because he thinks he needs no one besides himself. As one of his most ardent defenders told me: "He's just not as good as he thinks he is. And no one can tell him."
Go deeper