Trump's 4th policy stream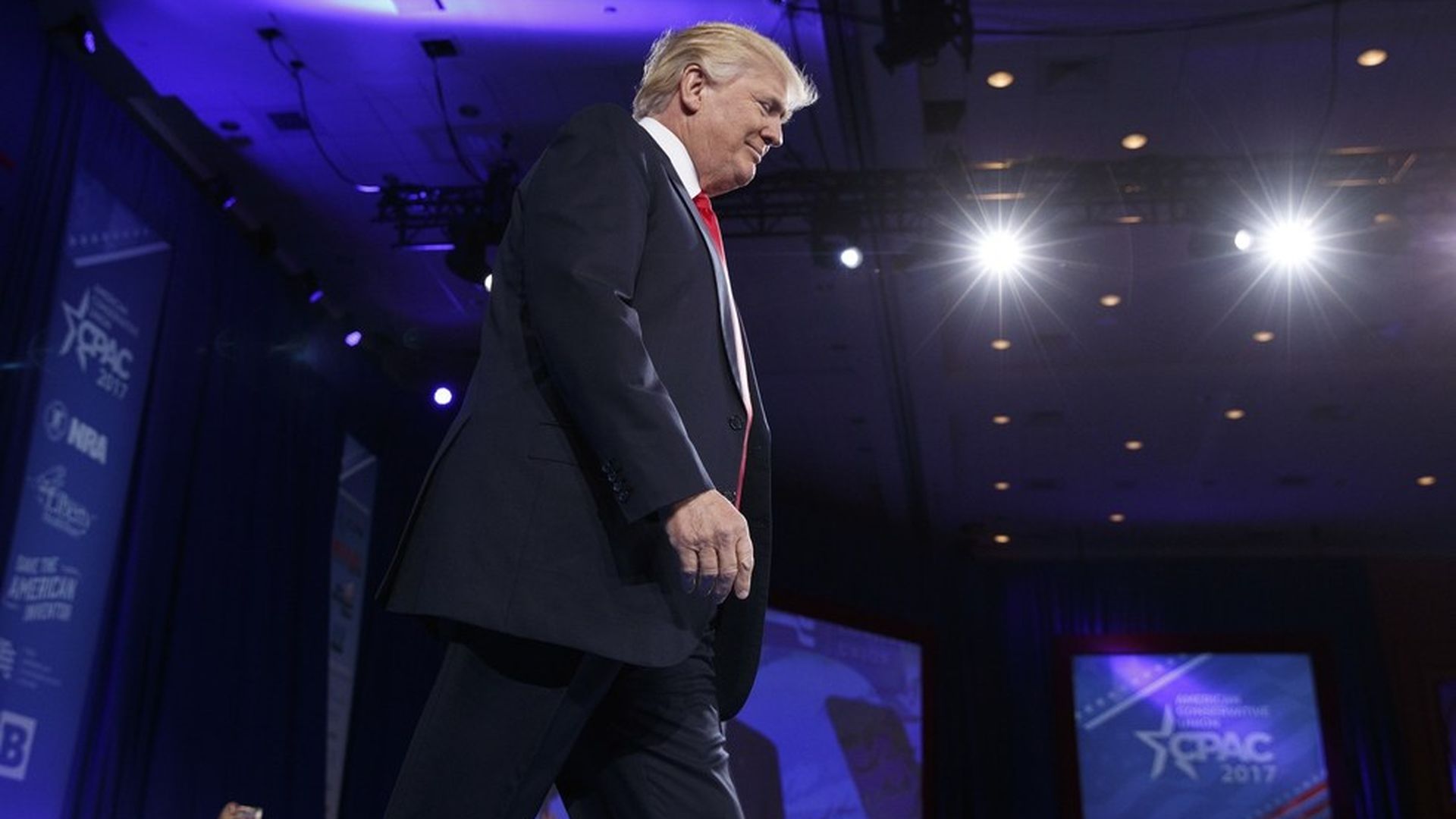 At CPAC Steve Bannon mentioned three White House priorities, the third of which was the deconstruction of the administrative state.
But the big lesson of CPAC is that there is a fourth, unmentioned in public white papers and executive orders. It's the deconstruction of the mainstream media.
What we learned this week: President Trump and his chief strategist Bannon made clear in the hierarchy of their speeches at CPAC that their war against institutions like CNN, the Washington Post and the New York Times is no sideshow. It's a central, formalized, priority of this administration.
The desired outcome: A media environment where suspicion — or ideally outright disbelief — is the first instinct of American news consumers.
Go deeper