Trump's 3 executive orders this morning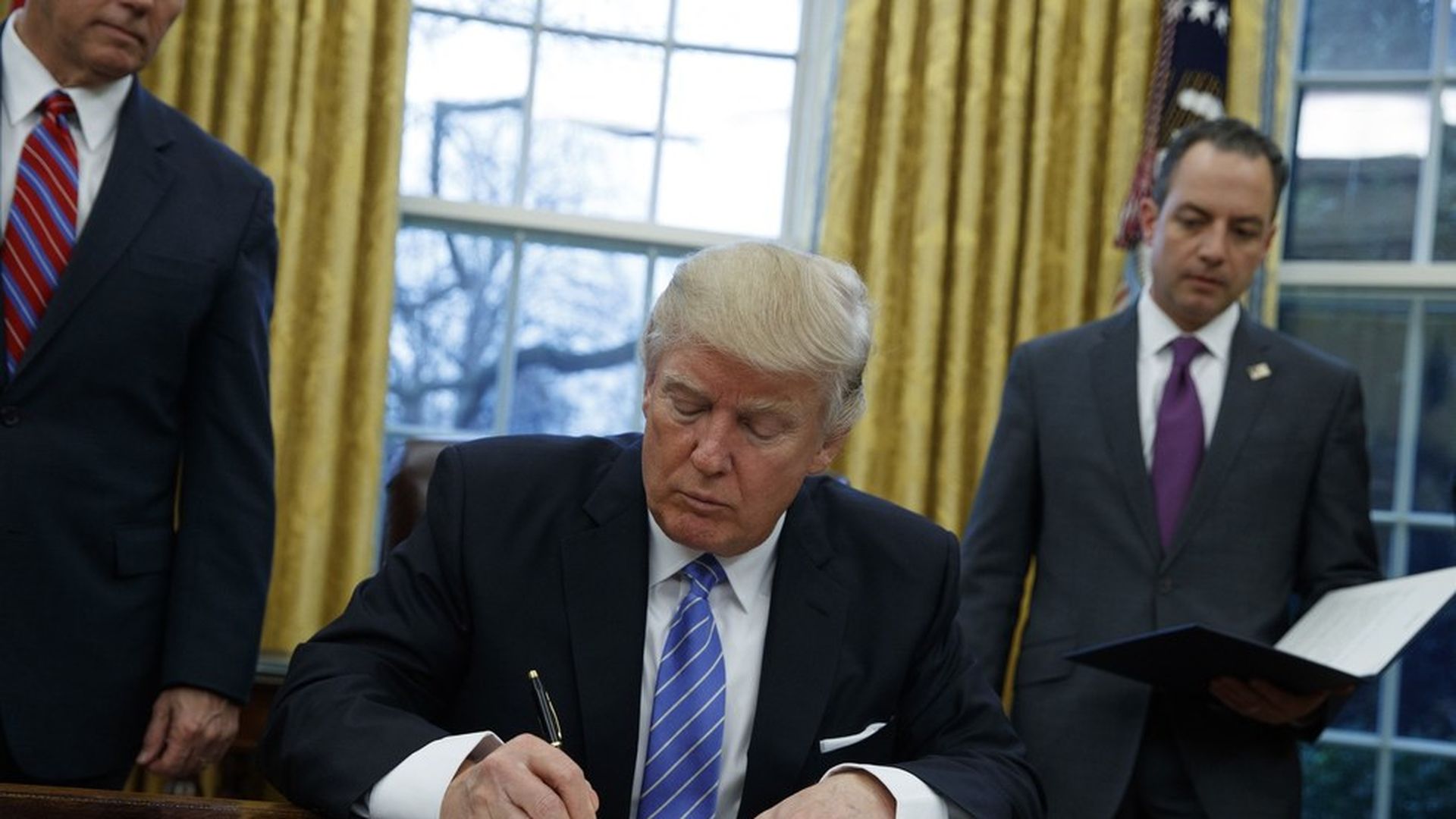 Withdrawal of U.S. from TPP negotiations: "Great thing for the American worker," per Trump.
Federal hiring freeze, except for the military. Instant question: What about the VA?
Reinstated the Mexico City policy, which was created under Reagan and rescinded by Obama and cuts funding for international groups that perform abortions.
And... Trump said there was "no merit" to a new lawsuit filed against him today, targeting his ownership of Trump Hotel in DC.
Go deeper