Trump "would absolutely blame the Democrats" for a shutdown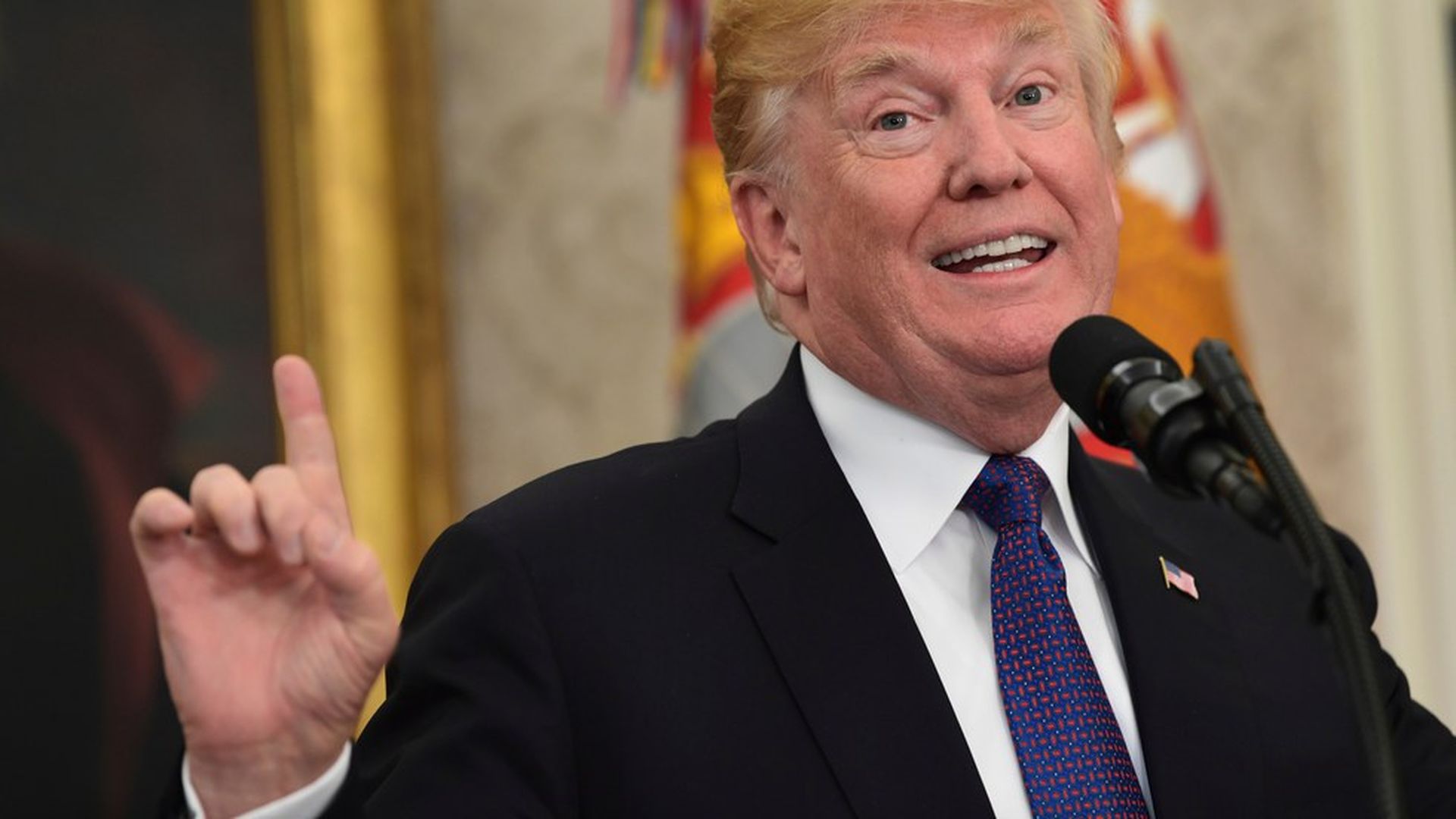 The president told reporters he "would absolutely blame the Democrats" for a government shutdown and doubled down on his comments that Democratic leaders Chuck Schumer and Nancy Pelosi are "weak on crime" and "weak on illegal immigration." He also added that he expects the Senate's tax bill to pass. Asked about North Korea's most recent missile launch, Trump said "we will take care of it," but did not provide specifics.
The backdrop: The tax bill just passed in a committee vote, and North Korea's missile was fired toward South Korea. And Schumer and Pelosi skipped a bipartisan meeting with Trump at the White House Tuesday.
On negotiating with the Democrats: "They have been all talk and they have been no action. And now it's even worse. Now it's not even talk ... In light of the missile launch, probably they'll be here fairly quickly or at least discussions will start taking place fairly quickly."
On his meeting with Majority Leader Mitch McConnell and Speaker Ryan, which Democrats skipped: "The feeling in the room was very, very positive. It was somewhat of a love fest."
Go deeper