Trump will go to Maria-ravaged Puerto Rico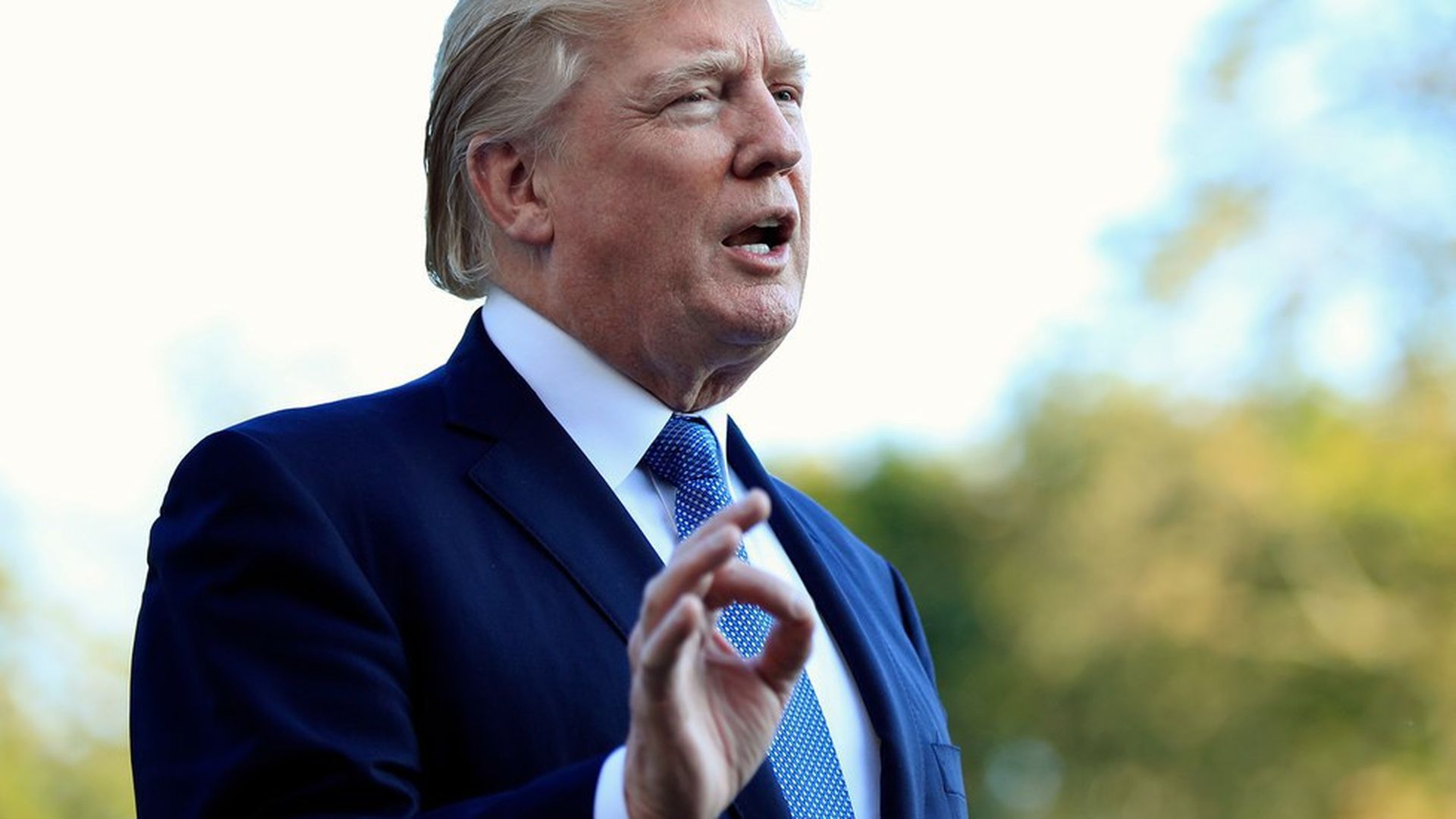 President Trump announced today that he plans to travel to Puerto Rico — which he said was "literally destroyed" and "hit as hard as you can hit" — next Tuesday to view firsthand the devastation from Hurricane Maria.
On the difficulty of sending aid to Puerto Rico: "It's very tough because it's an island...an island sitting in the middle of an ocean — and it's a big ocean. It's a very big ocean."
Go deeper