Trump will ban transgender people from U.S. military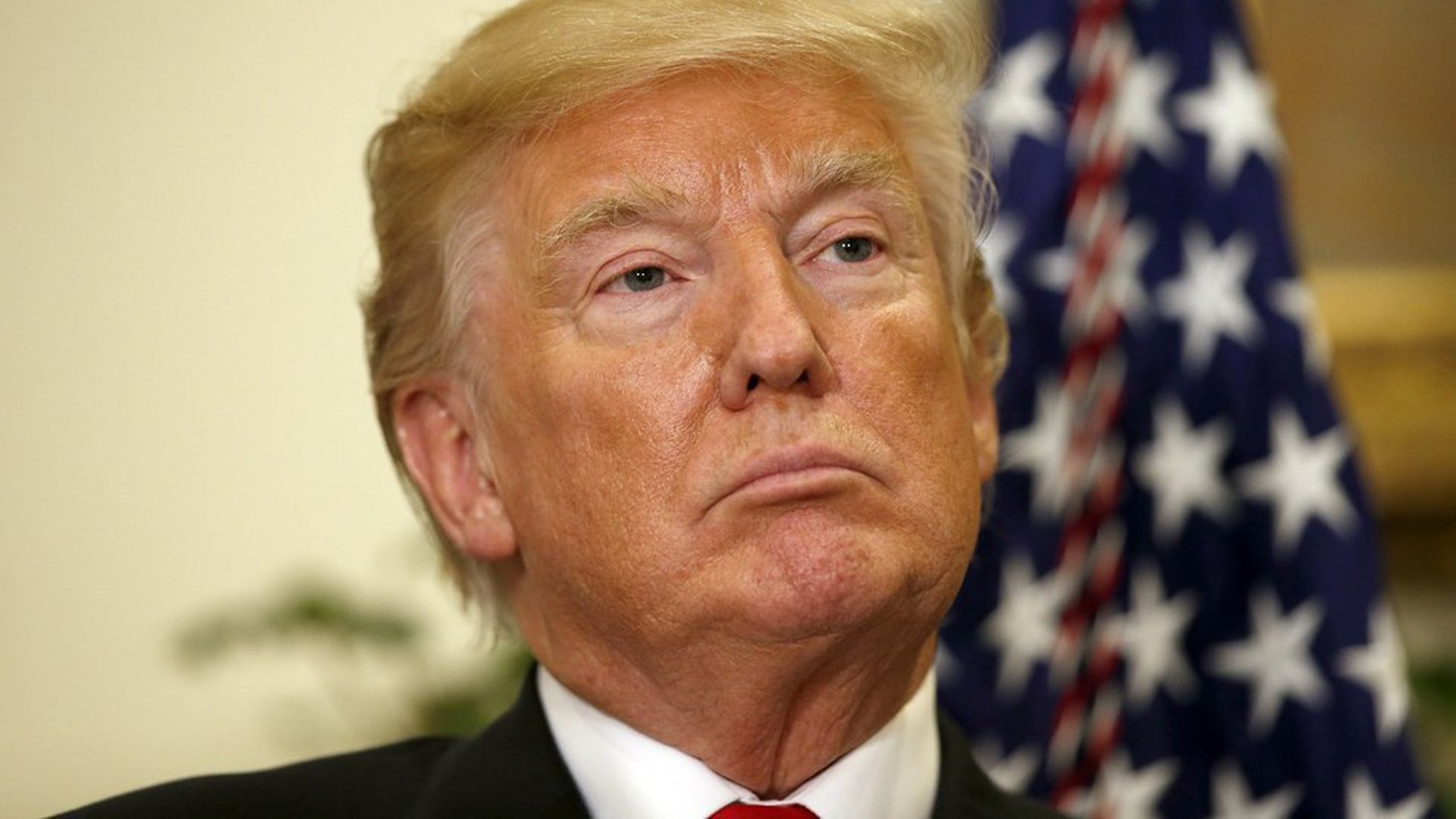 Just in from President Trump's twitter feed: "After consultation with my Generals and military experts, please be advised that the United States Government will not accept or allow..........Transgender individuals to serve in any capacity in the U.S. Military. Our military must be focused on decisive and overwhelming........victory and cannot be burdened with the tremendous medical costs and disruption that transgender in the military would entail. Thank you..."
Why it matters: This is a reversal of policy changes initiated under President Barack Obama, whose administration had set July 1 of 2017 as the deadline for beginning to enlist openly transgender troops.
Quick analysis, from Axios' Jonathan Swan: "It's the most aggressive I've seen Trump wade into culture wars since becoming president — and perhaps his most polarizing decision since the original travel ban. ... Steve Bannon has been agitating on this issue... he will love this."
More from Swan: "This issue had been quietly burning for months, with social conservative leaders pressing the White House on why it hadn't made a decision on this. Social conservatives and a large part of the base — including many veterans and current serving officers — will be thrilled by the decision. But it will cause major protests and distress many socially liberal Republican donors (and, we suspect, some prominent liberals inside the White House.)"
Quote from a Trump administration official: "This forces Democrats in Rust Belt states like Ohio, Michigan, and Wisconsin, to take complete ownership of this issue. How will the blue collar voters in these states respond when senators up for re-election in 2018 like Debbie Stabenow are forced to make their opposition to this a key plank of their campaigns?"
Go deeper