Trump wants to declare war on the health insurance industry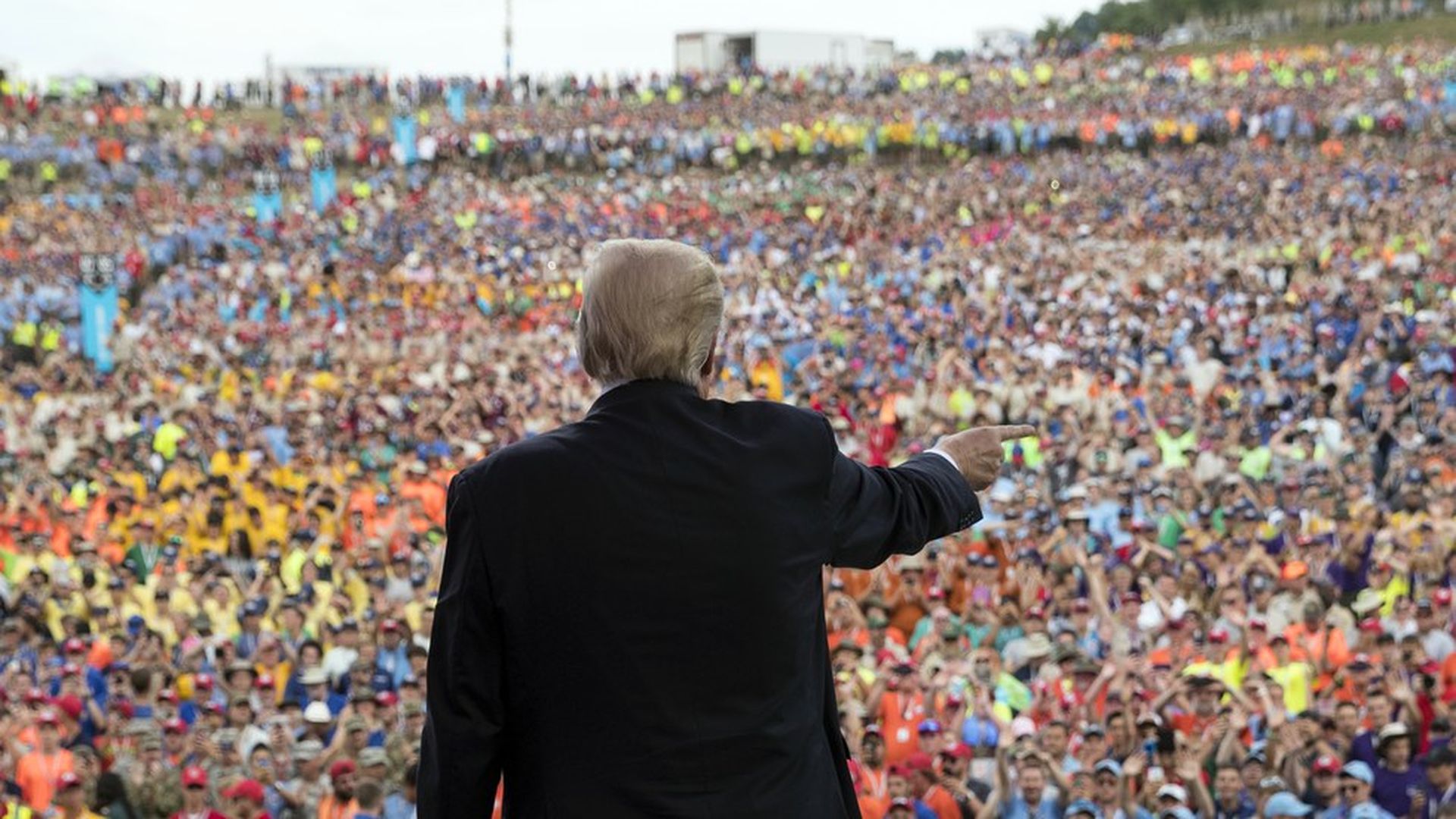 President Trump is spoiling for war against the health insurance industry, and his administration made two threats over the weekend that insurers say would wreck the markets:
On Twitter, the President threatened to end so-called "bailouts" for health insurance companies — referring to payments the government makes to insurers so they can make insurance less costly for low-income people (as they're required to do).
Health and Human Services secretary Tom Price suggested on ABC's "This Week" that he might make more people exempt from the requirement to buy health insurance. Insurers say this could make premiums even costlier.
Why this matters: It may sound like good politics for a populist Republican president to end "bailouts" for big bad insurance companies, but the potential consequences are alarming. If Trump follows through on his Twitter-threat, insurers would dramatically raise prices – shredding the final layers of duct tape holding together the ACA insurance markets.
Most health insurers, and their main trade group AHIP, have been super cautious so far, doing whatever they can to avoid fights with the White House. But if Trump follows through on his hot rhetoric — he described the payments to insurers as "ransom money" — they'll be forced to defend themselves. And it could get ugly.
While some administration officials (cough, Steve Bannon) believe it's smart politics, as a rule, for Trump to stick it to Big Business, others are nervous about what the insurers might do to retaliate. Kellyanne Conway said on "Fox News Sunday" that Trump will decide this week whether to cut off the payments.
For example: as soon as next month, insurers could easily raise their rates again for next year and blame it on Trump's threat to take away the subsidies. (That would hit a lot of Trump voters in red states.)
Trump argues the ACA is already imploding, so the administration might as well let it happen rather than prop up a failing system. But Price is more cautious, and the administration as a whole hasn't decided what to do about the ACA markets.
What's next: Now that the left has defeated the Republicans on repeal-and-replace, the progressive resistance is channeling its energies into protesting any Trump administration actions to "sabotage" the ACA.
Progressive activist Jesse Ferguson, a Hillary alum, emails me: "It's expected that the side who loses a legislative fight is the one who mobilizes in response. What's remarkable is that the reverse is happening. In the 48 hours since progressives won the repeal vote, there were more than 170 rallies and events all over the country to fight back against repeal and sabotage."
Watch for a five week long, 18-state bus tour — funded by groups like Planned Parenthood and AFSCME — to hammer vulnerable Republicans who voted to repeal-and-replace the ACA.
Go deeper