Trump wants competition in media, but won't comment on AT&T-Time Warner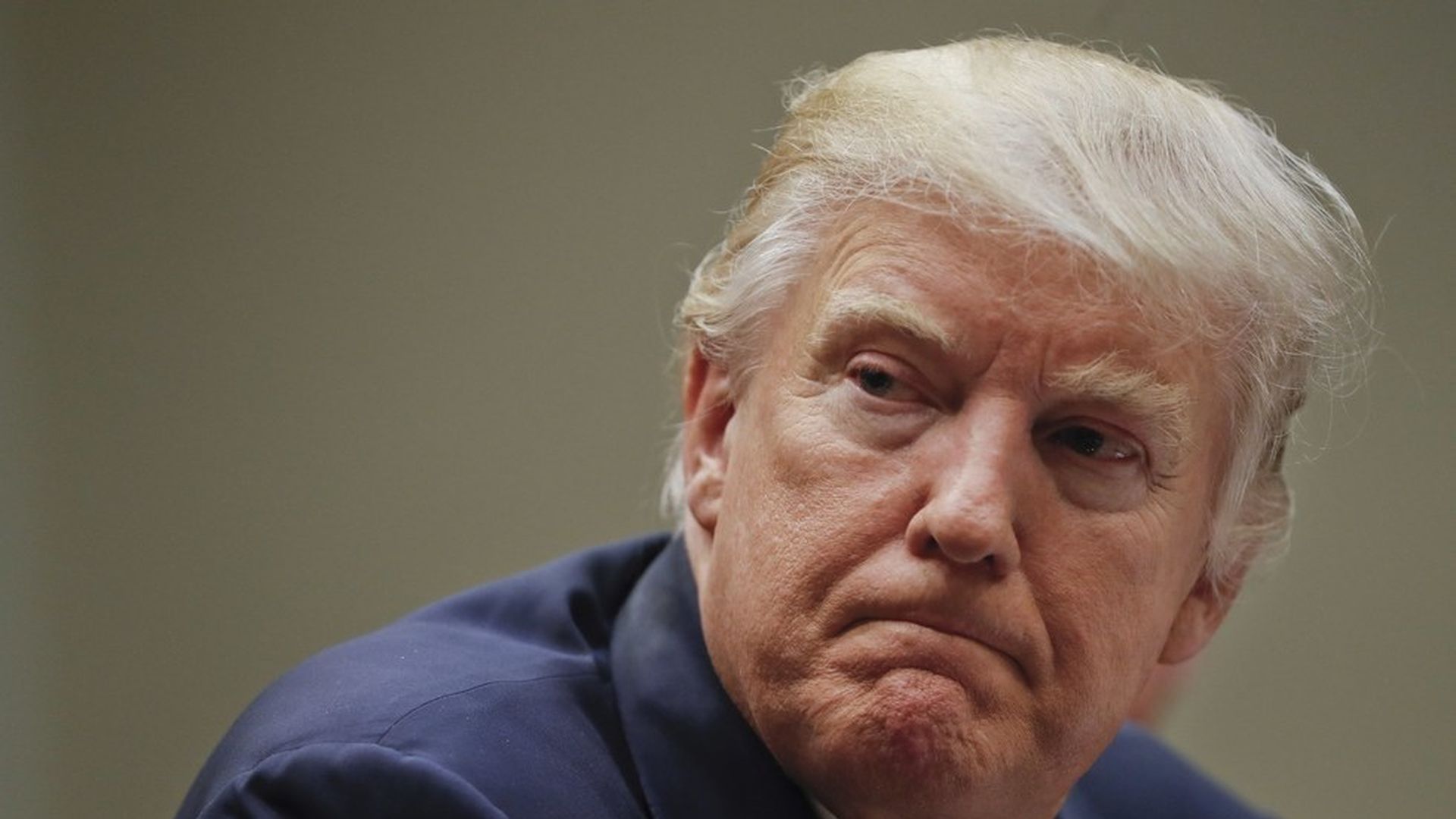 Donald Trump declined to comment directly on AT&T's $85 billion proposed purchase of CNN owner Time Warner during a conversation with Breitbart News, known for its often favorable coverage of Trump and ties to the White House, but had this to say:
"You have to have competition in the marketplace and you have to have competition among the media. And I'm not commenting on any one deal, but you need competition generally and you certainly need it with media."
Key context: Trump threatened to block the deal during the final stretches of the campaign. But his answer in Monday's interview is in line with what he told Axios about his views on media competition shortly before taking office — and don't rule out the government harshly reviewing the proposed sale.
Go deeper