Trump wants a Mars landing by second term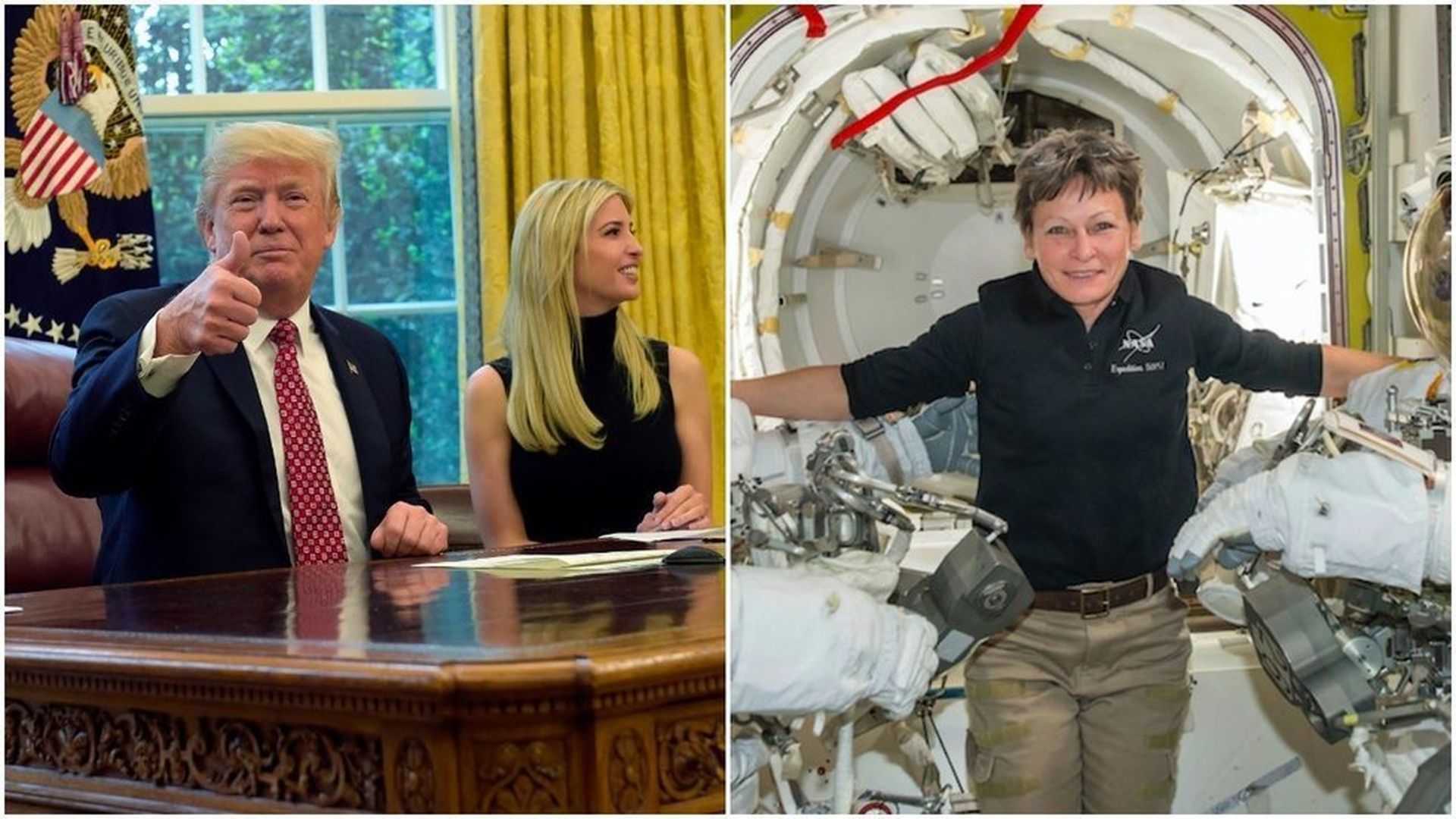 During a video conference with NASA astronaut Peggy Whitson, who just set the record for most time spent in space, Trump informed her he wanted a Mars landing "at worst, during my second term" and that he wanted to speed up that timeline.
The Space biz: POTUS mentioned he has "many friends" who want to get involved in the commercial, entrepreneurial side of Space and mentioned the"tremendous military application in space." When the call connected, Trump praised American equipment for getting the job done: "That's what we like, great American equipment that works."
In the room: Astronaut Kate Rubins at his right and Ivanka Trump at his left, as well as Jared Kushner, Education Secretary Betsy DeVos, and Sean Spicer.
Facts Matter: Getting to Mars on Trump's 2025 deadline
Go deeper