Trump vs the Freedom Caucus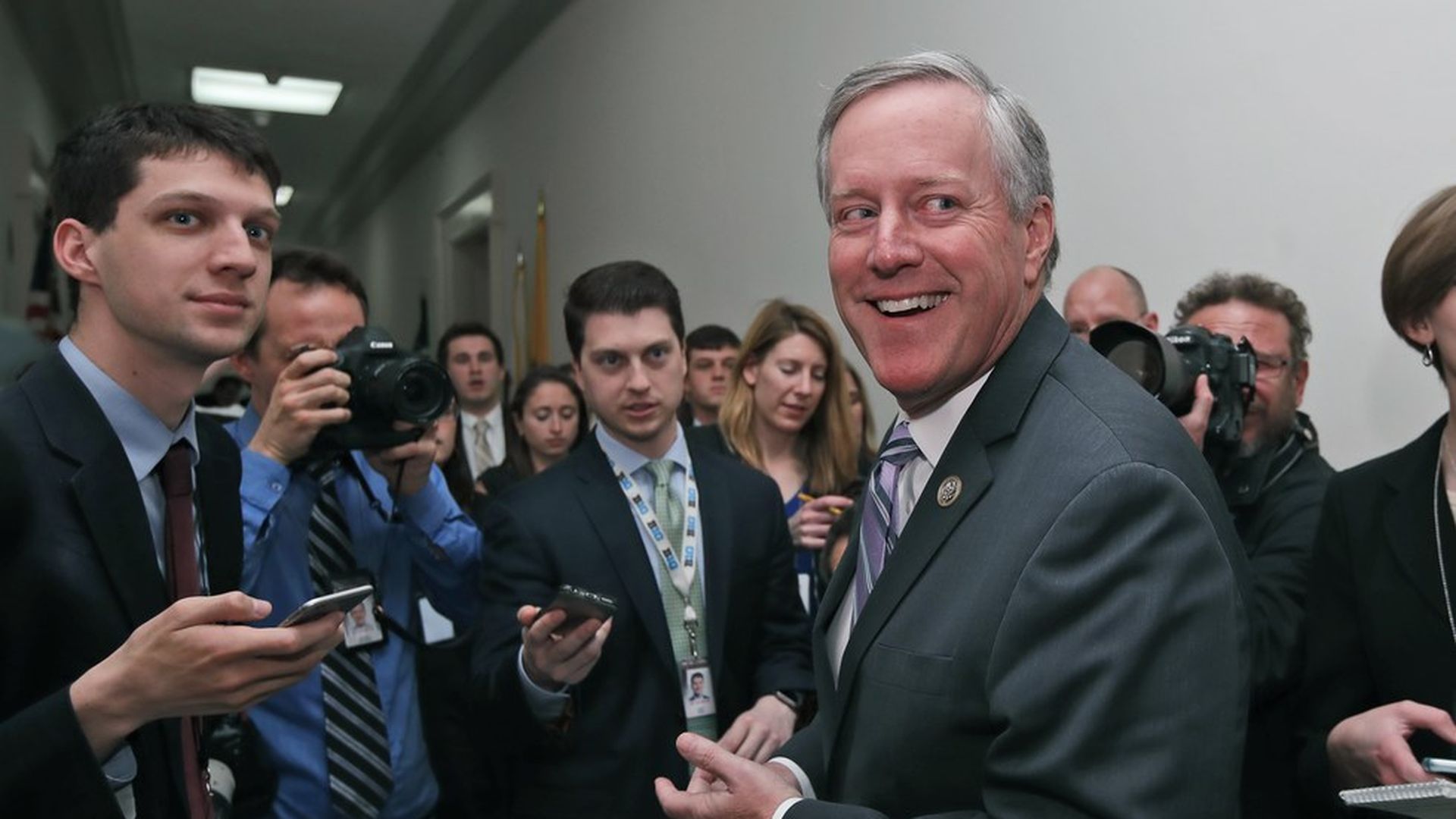 Trump began his Sunday morning with a Tweet:
A top White House official said Trump is "deeply disappointed in the Freedom Caucus," and specifically with Chairman Mark Meadows (R-N.C.).
The senior Republican operative said the hardline House Freedom Caucus "just proved that you have 30 guys in control of the government."
"They have been given power by the circumstances, and they're wielding it," the operative said. "Their view is: 'We got rid of a Speaker [Boehner], we're taking on another Speaker, and we stared down the president.'"
Good Cop was a flop: White House aides are debating whether they should have be more aggressive with the hardliners, including flying into their districts and threatening them with primaries.
"Something in this dynamic has to change," the operative said. "Nobody has taken them on or held them accountable or even mildly messed with them. One of the things you could do is say, on Twitter and in their districts: Obamacare is still the law of the land because of them."
Meadows responds on ABC's "This Week": If Democrats are applauding "they shouldn't... we are in a negotiation process."
Go deeper