Trump urged Republicans to end the Russia investigation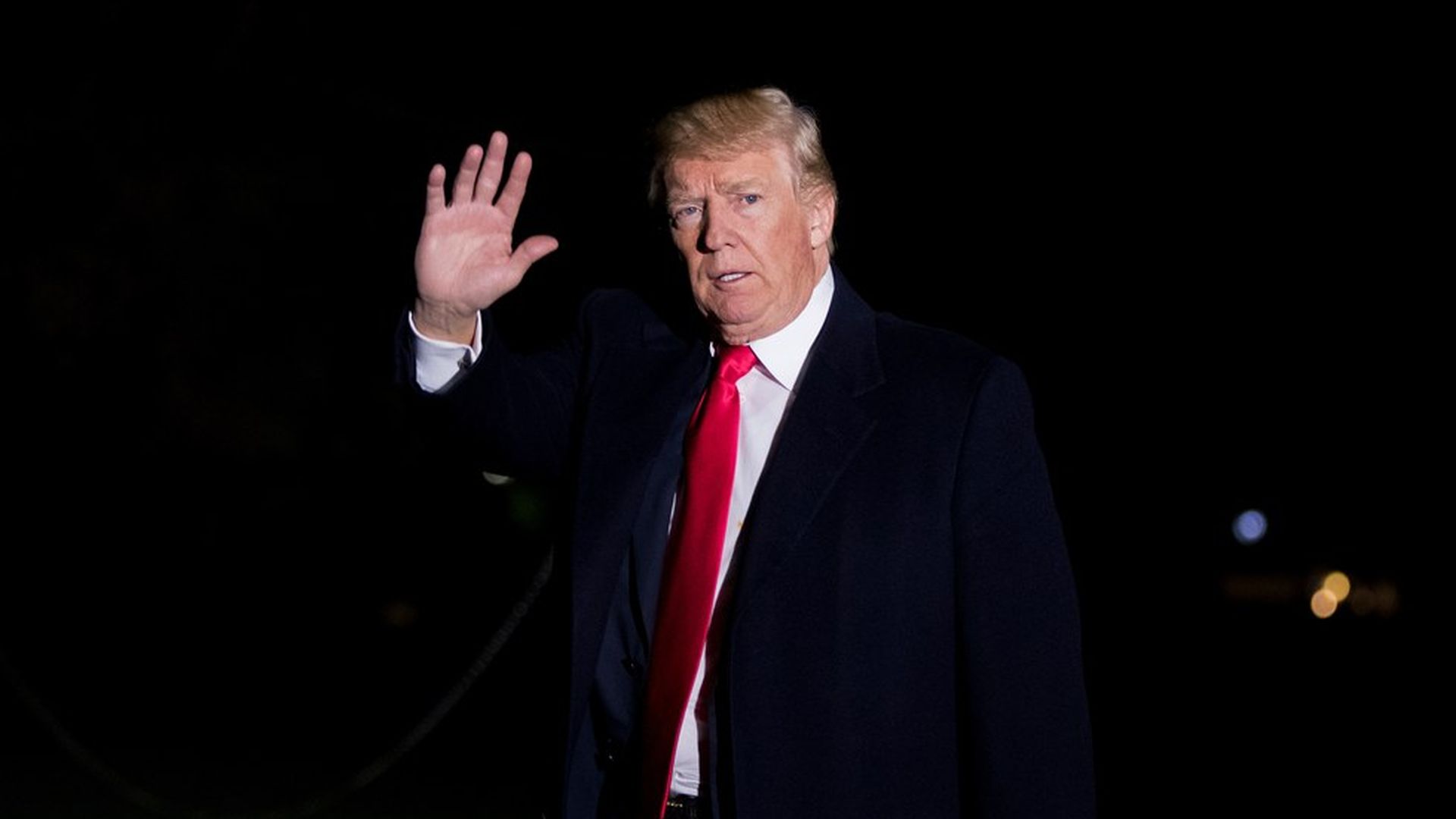 Over the summer, President Trump pressed Senate Republicans to end the Russia investigation, according to the New York Times.
Why it matters: While Republicans "downplayed Mr. Trump's appeals...as the actions of a political newcomer unfamiliar with what is appropriate," Trump spoke with several members of the party, including Sen. Richard Burr, the intelligence committee chairman. Part of special counsel Mueller's investigation is whether or not Trump tried to obstruct justice by firing former FBI Director James Comey.
Per the Times, Trump "voiced sharp anger that congressional Republicans were not helping lift the cloud of suspicion over Russia."
Burr said Trump "still has the mind-set of a businessman rather than a politician," stressing that he wasn't aware that the requests were inappropriate.
One Republican senator said Trump didn't request an end to the investigation, but suggested an investigation into Hillary Clinton's connection with intelligence-gathering firm Fusion GPS.
Go deeper