Trump unloads on press in WHCD-night speech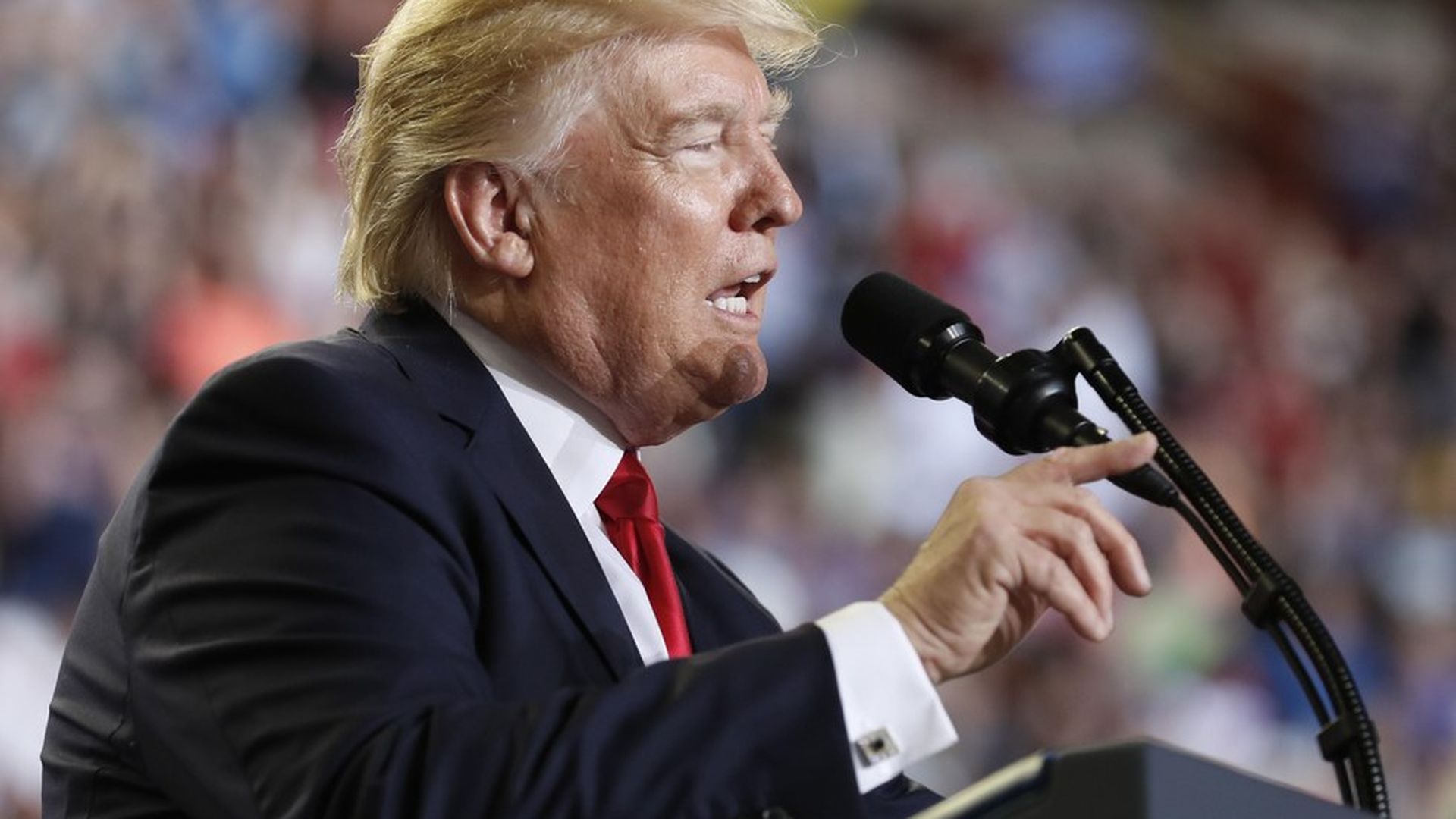 President Trump used the night of the White House Correspondents' Dinner to unleash a prolonged diatribe against the news media. Speaking in Harrisburg, Pa. on day 100 of his presidency, he attacked:
Those attending the WHCD: "A large group of Hollywood actors and Washington media are consoling each other in a hotel ballroom in our nation's capital right now...I could not be more glad than to be more than 100 miles away from DC."
Popular cable networks: "Media outlets like MSNBC and CNN are fake news."
The New York Times: "Pretty soon they'll only be on the internet. The paper's getting smaller and smaller...like a comic book."
In conclusion: "If the media's job is to be honest and tell the truth, then I think we would all agree the media deserves a very, very big fat failing grade."
Claiming 'fake news' credit: "Everybody's using the term fake news. Where did you hear it first, folks?"
Bonus dig from Mike Pence: "Left-wing activists and their willing allies in the media — while they've been ignoring the facts and spreading that fake news, the American people know the truth."
Go deeper