Trump under investigation for possible obstruction of justice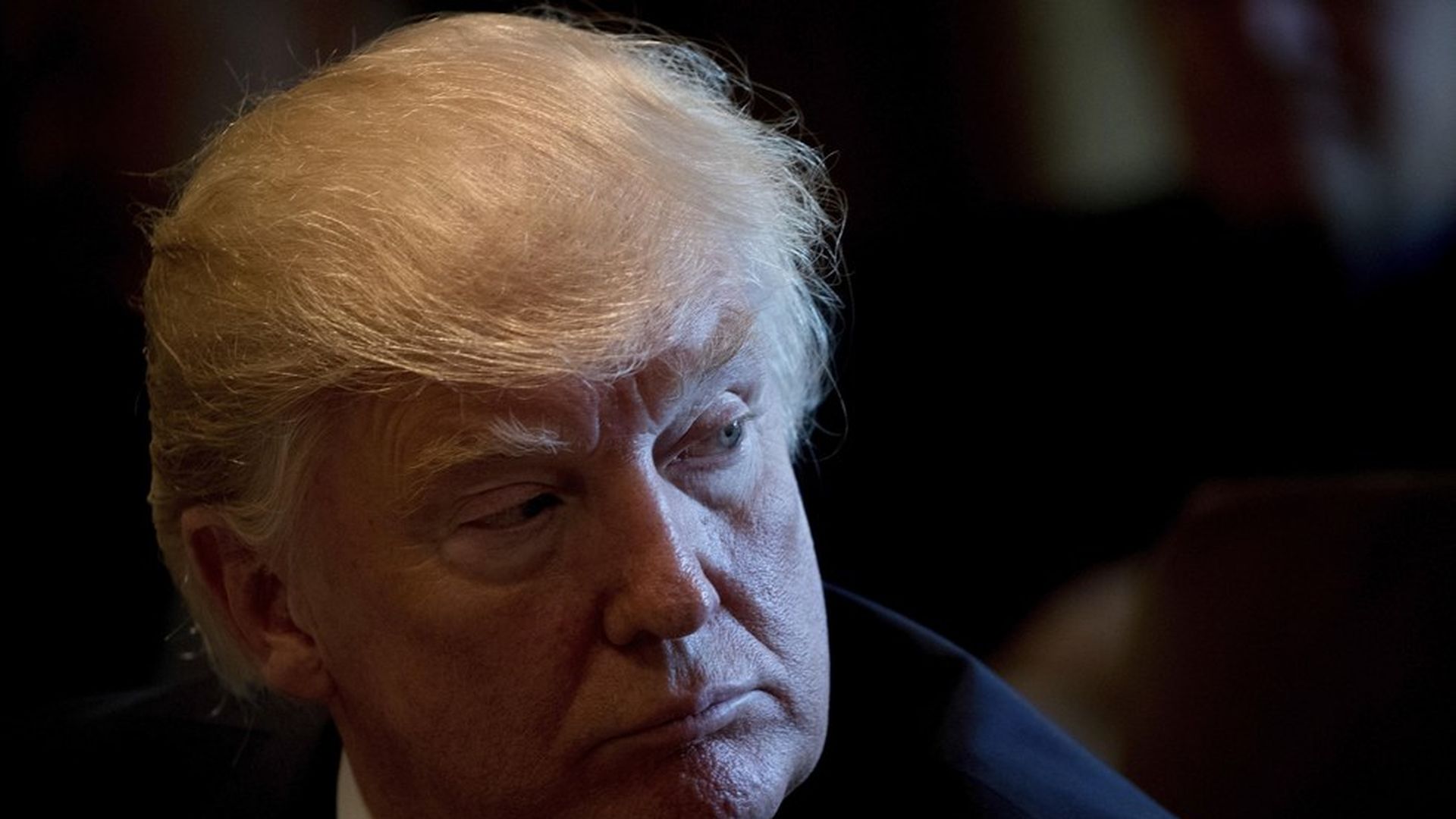 President Trump is being investigated by Special Counsel Robert Mueller for possible obstruction of justice, the Washington Post reports, citing officials.
Why it matters: As the Russia probe has deepened, the White House line has consistently been that Trump himself is not under investigation. That's no longer the case. Trump is being investigated for his actions as they relate to the investigation, though, not for contacts with Russia.
Timing: Within days of Trump firing James Comey on May 9, the FBI began investigating Trump, officials said.
A spokesman for Trump's lawyer said, "The FBI leak of information regarding the President is outrageous, inexcusable and illegal."
The Comey factor: In his testimony last week, James Comey refused to state whether he believed Trump's request to shut down the investigation into former National Security Advisor Michael Flynn amounted to obstruction of justice — saying it was a question for Mueller — but said he took Trump's statement that he hoped the FBI would stop investigating Flynn as "a direction."
Mueller's job safety: The NY Times reported Tuesday night that Trump has discussed firing Mueller, but has been advised against it by aides. Deputy A.G. Rod Rosenstein would have to give the order to fire him, and has said he won't do so without cause. Per the Times:
"The president was pleased by the ambiguity of his position on Mr. Mueller, and thinks the possibility of being fired will focus the veteran prosecutor on delivering what the president desires most: a blanket public exoneration."
What's next: Director of National Intelligence Coats and NSA head Rogers have agreed to be interviewed as part of Mueller's investigation as early as next week.
Another focus: Per the Post, "Investigators have also been looking for any evidence of possible financial crimes among Trump associates."
Go deeper: There are a wide variety of actions that could be considered obstruction, but only if they're shown to have been done for nefarious reasons, and the Dept. of Justice argues that a sitting president cannot be indicted. Read more.
Go deeper