Trump turns on ... everyone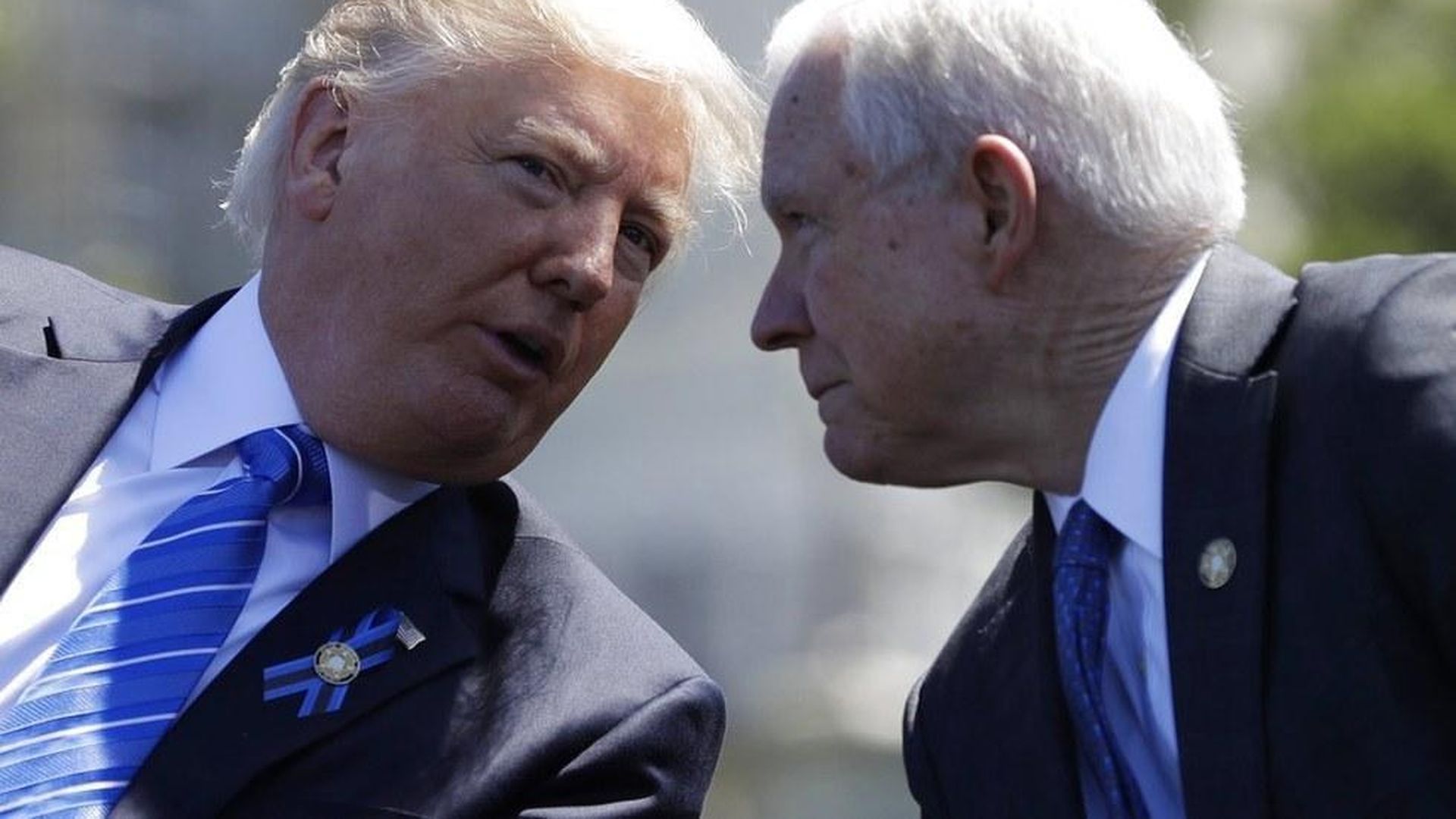 There was a familiar ring to this week's revelation that Attorney General Jeff Sessions was in Trump's doghouse (provoking a torrent of leaks that Sessions had threatened to resign).
Flip back through the clips, and you find: Reince in the doghouse ... Sean in the doghouse ... Bannon in the doghouse ... National Security Adviser H.R. McMaster in the doghouse ... White House Counsel Don McGahn in the doghouse.
Even son-in-law Jared Kushner, who's pretty close to untouchable, got a little chin music yesterday as the press pool got a glimpse of Trump's meeting with congressional leaders. Trump said, to laughter: "Jared has actually become much more famous than me — I'm a little upset at that."
So what's with the constant needling and belittling?
A person who has experienced Trump's moods said: "He feels some sort of deep--seated emotional need to assert his primacy over people he has very clear primacy over. These are people you need to trust, and to be loyal to you."
Trump's treatment of his aides is a factor in the unwillingness of some top talent to go into the White House, according to an official involved in the search: "You never know when you're going to get thrown under the bus. He has this constant need for reassurance and affirmation that he takes out on the staff."
An irony: It's people who were with Trump on the earlier side (Sessions, Priebus, Spicer) who seem to take the brunt of his fickleness, while later arrivals like Gary Cohn and Dina Powell (so far) have escaped Trump's crowded doghouse.
Sound smart: Quick! Name a top-titled White House official — not named Ivanka or Jared — who authentically likes or feels sincere loyalty toward Trump. Then, quick, name a top-titled official — not named Jared or Ivanka — who Trump genuinely likes or feels loyalty toward. This is a problem.
Go deeper: Axios' Shannon Vavra's guide to Trump's doghouse
Go deeper