Trump tormenting trio endangers the tax plan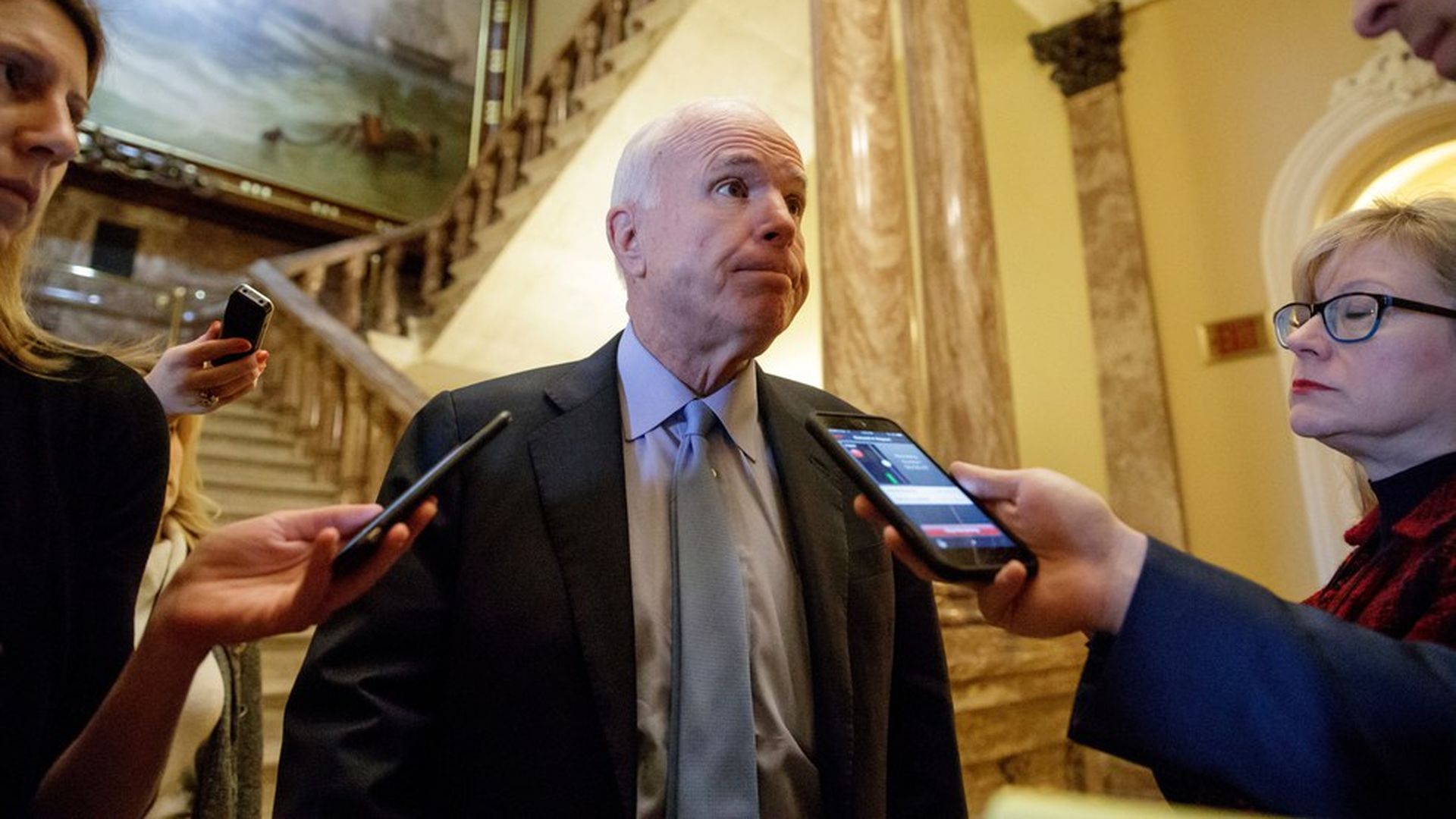 With the Senate aiming for a tax vote late this week, White House and Senate aides express constant behind-the-scenes concern about three senators who are (a) worried about the deficit, (b) wholly unbeholden to leadership and (c) relish the opportunity to snub President Trump.
Sens. John McCain, Bob Corker and Jeff Flake all despise Trump, and aren't likely to face voters again.
Senate leaders recently added a new name to the problem list: Sen. Steve Daines of Montana. He hasn't gone public with his concerns, but is withholding his support for the bill because he believes it favors corporations over other types of businesses.
Other holdouts who are being lobbied: Susan Collins (Maine) and Ron Johnson (Wis.). Collins has constituents who love it when she bucks the party line.WashPo just posted a good piece on changes being considered to win over holdouts.Why it matters: Lose any three of those six — and several could move together — and tax cuts are dead.The bottom line: GOP leaders hoped to lock all of these folks down before Thanksgiving. But that didn't work: Leadership doesn't yet have 50 votes.But, but, but: Even my most pessimistic sources tell me they think the political urgency to get something done will override the concerns of the holdouts.The consensus view is that Collins wants to get to yes, and Daines could help Johnson get on board, since they have similar concerns.Worth noting: No Republican seems to care about the tax package's miserable polling. Why not? A senior administration official summed it up in a text message (using Axios style):"Can't go into election next year with 'accomplishments' only being:Kept ObamacareFixed DACARaised debt ceilingIncreased spending via a partially paid-for sequestration budget cap deal."
Go deeper