Trump told Alexander he likes his health care approach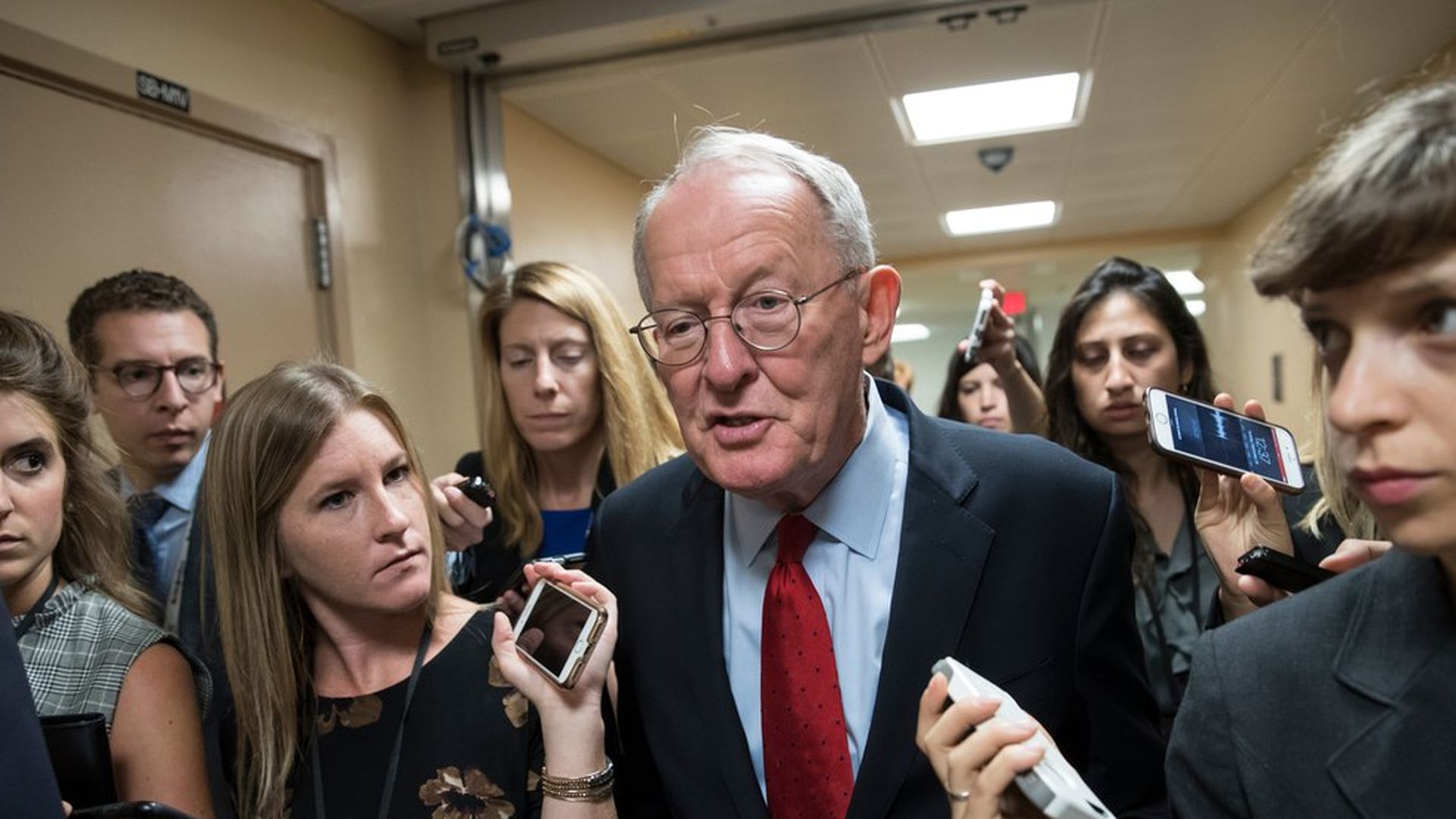 President Trump told Sen. Lamar Alexander during a phone call Saturday that he likes the approach Alexander is taking on a bipartisan health care package — but only if Democrats agree to the state flexibility Alexander and other Republicans have asked for, according to a senior GOP aide.
Why this matters: Trump potentially wreaked havoc on the individual market on Thursday night when he decided to stop making cost-sharing subsidy payments to insurers (payments a court has found illegal). The issue now falls squarely in the lap of Congress, and Alexander has been working with Democratic Sen. Patty Murray to try to strike a deal that would, among other things, fund the subsidies. However, the president clearly wants to use the issue to extract something from Democrats on health care.
"Alexander briefed Trump on the contours of the proposal and Trump thought it seemed like a good proposal if Democrats gave us meaningful flexibility," the aide told me, adding that the president "was focused on how to use [insurer subsidy payments] as leverage" and "liked what Lamar told him about state flexibility."
Yes, but: Democrats have been reluctant to concede any policies that would undermine the Affordable Care Act's insurance regulations, and a deal hasn't been struck. And Office of Management and Budget Director Mick Mulvaney told Politico on Friday the president doesn't like the Alexander-Murray effort, underlining the fact that we really don't know what Trump will end up deciding.
Go deeper