Trump to spend 5.5 hours in Puerto Rico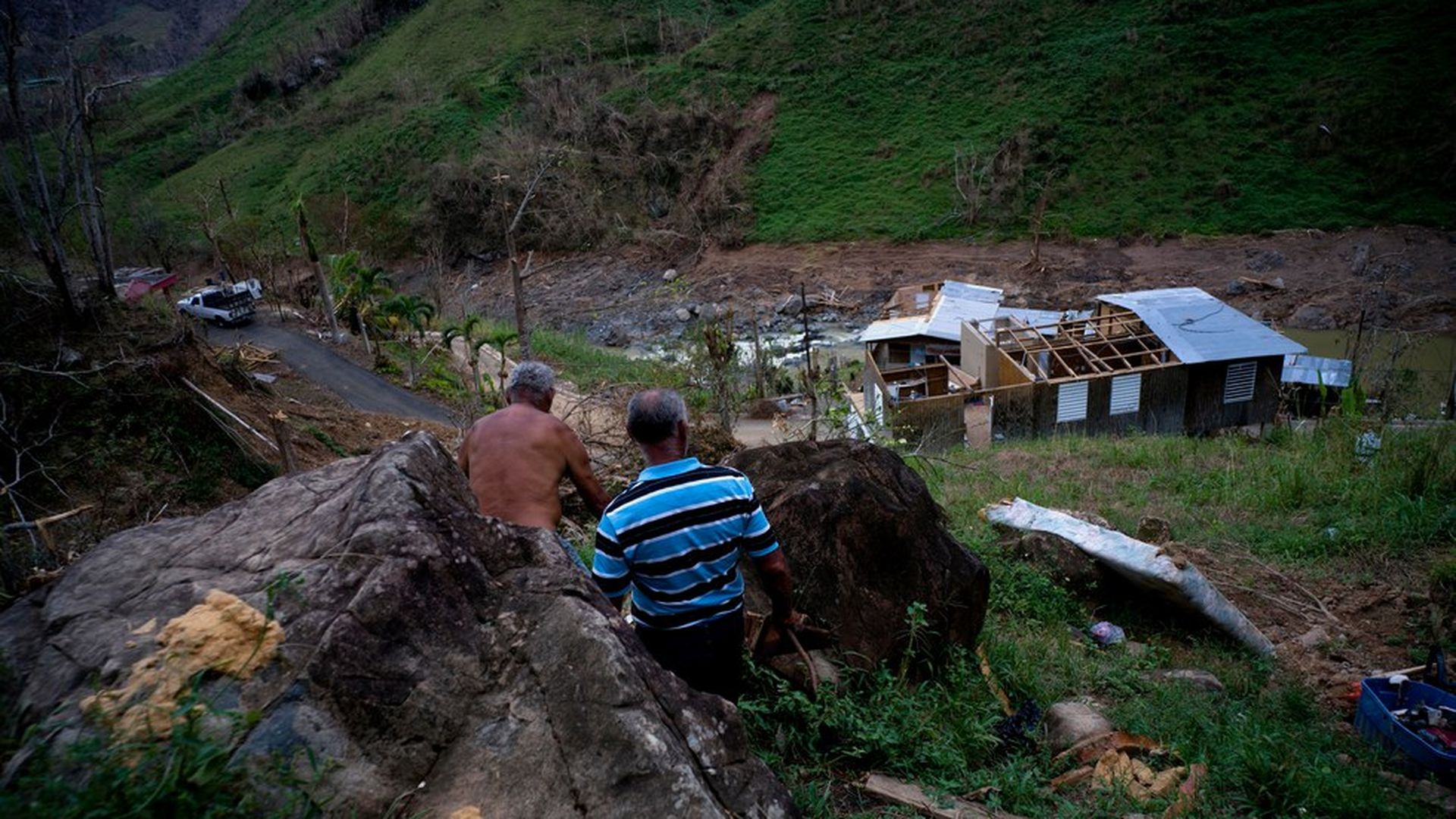 He and the First Lady depart at 8:20 AM ET and lands at 11:45 AM ET, before departing again at 5:05 PM ET. Puerto Rico remains devastated, with more than half the island lacking clean drinking water.
Go Deeper: The current state of the crisis.
His agenda
12:05 PM: Briefing on relief efforts
1:15 PM: Meeting with victims
3:30 PM: Meeting with U.S. Virgin Islands governor then briefing with the governors and military personnel
4:10 PM: Meeting with sailors and marines deployed to Puerto Rico
Go deeper