Trump to order tougher stance on deportations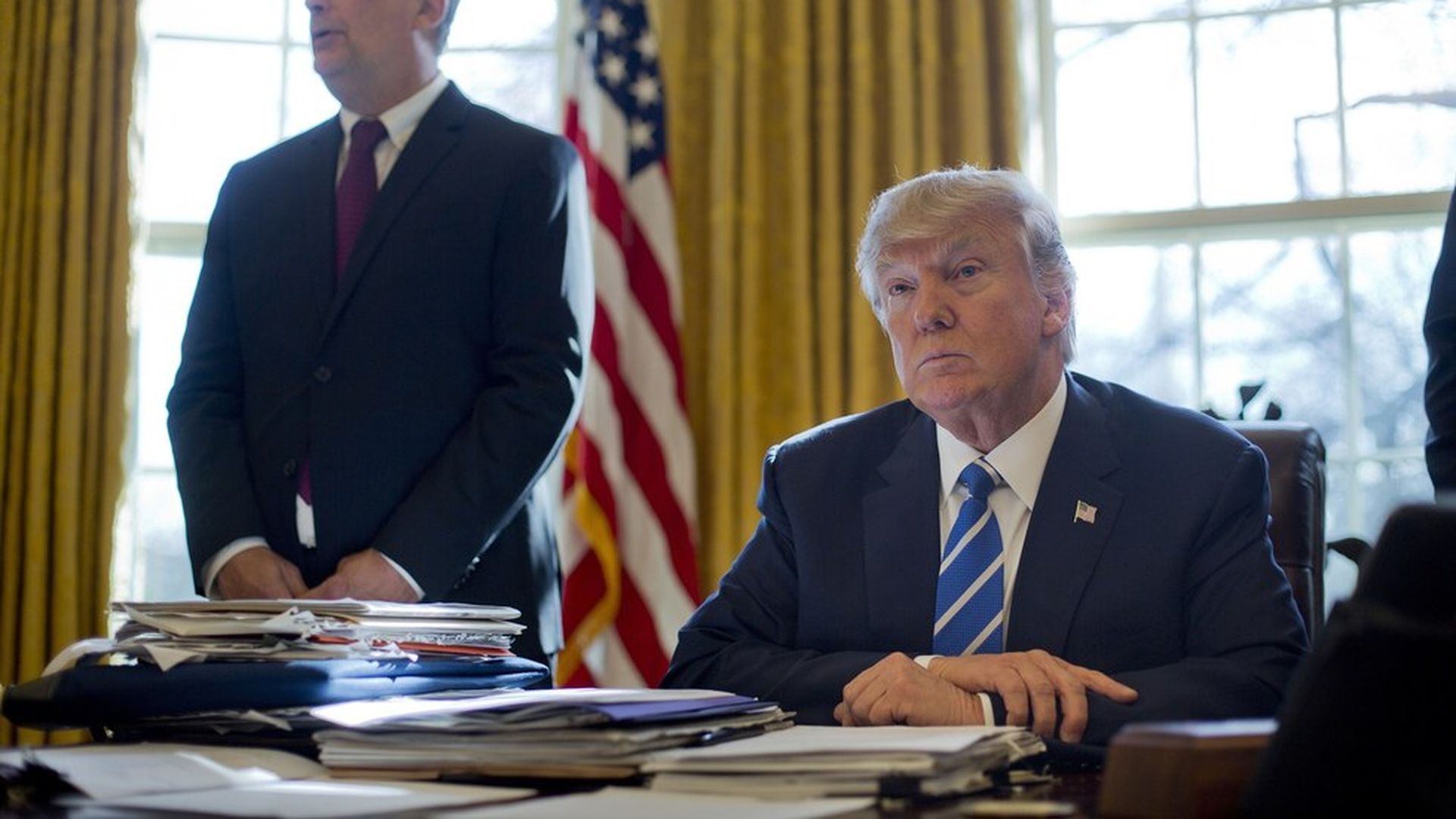 Homeland Security Secretary John Kelly has signed two memos for White House consideration on ramping up immigration enforcement, according to the Washington Post's David Nakamura. The next step is a review by the White House Counsel's Office, which is likely to request some changes.
The big details from the memos, per the Post:
Expand the use of "expedited deportations" from 2 weeks after entry to 2 years.
Return people apprehended at the border to Mexico, rather than housing them pending hearings.
Allow prosecution of parents who pay smugglers to bring their children across the border.
What the memos didn't include: The National Guard "roundup" that was included in a memo published by the AP on Friday. A Homeland Security spokesman told Axios on Friday that Kelly had not even seen the details of such a plan.
What the memo doesn't change: DACA, or Deferred Action for Childhood Arrivals.
Go deeper