Trump to NYT: "They want to take away my voice"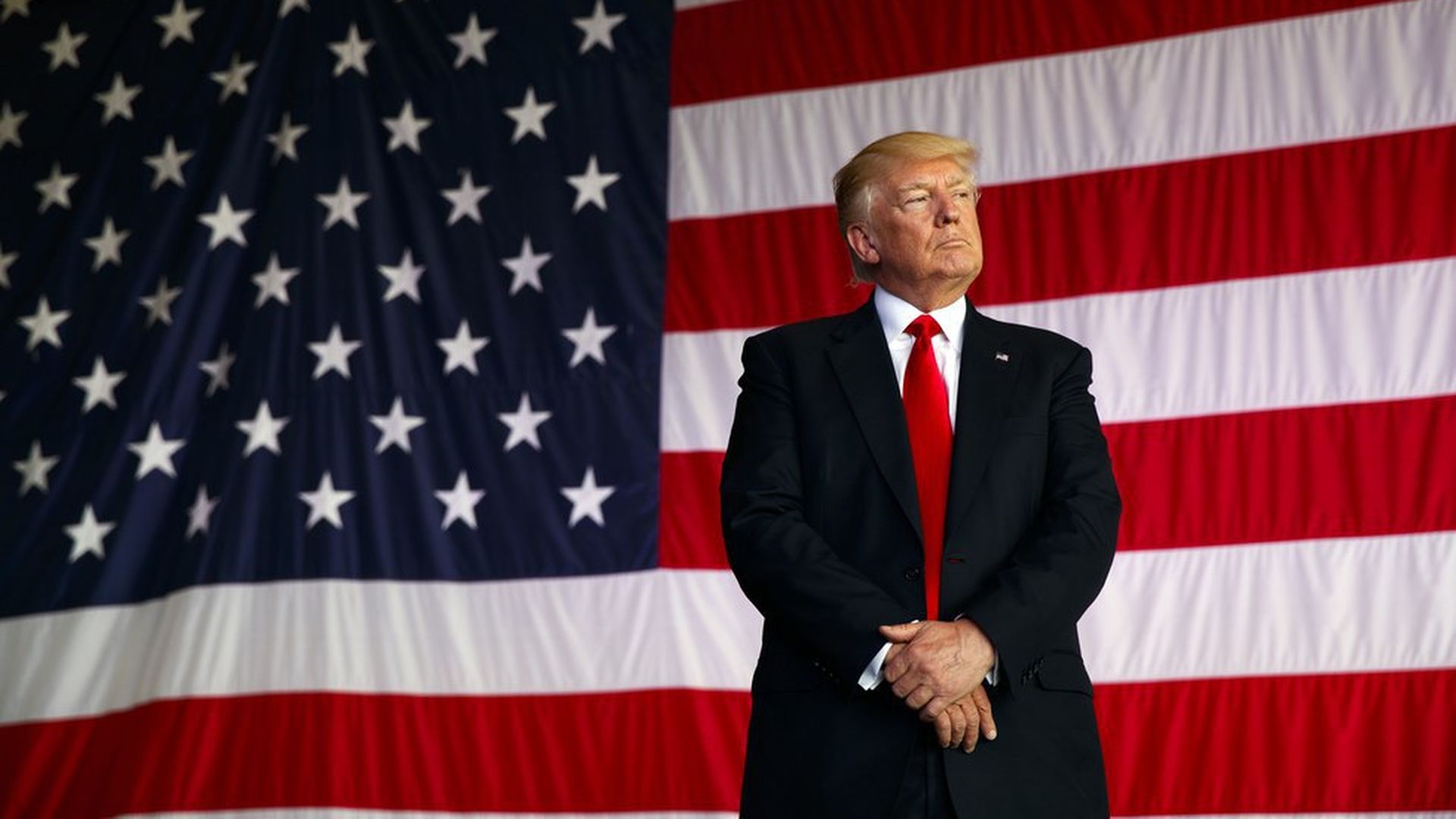 Excerpts from Mark Leibovich's cover story in the forthcoming New York Times Magazine, "This Town Melts Down":
"The president was sitting alone in a small dining room just off the Oval Office at a wooden table covered with papers. His cheeks were the color of coral, not the usual glowing orange we see when he's framed by a screen. Trump half-stood, said hello and shook my hand. I hadn't seen him since the election, and I congratulated him on his victory. He thanked me and pointed out that 'you treated me very badly' during the campaign, and that the 'failing New York Times' had been 'so unfair' to him, but he was perfectly pleasant about it."
"Trump also mentioned that his popularity with his base was 'looking great' and that he had 'inherited a mess.'"
"It was 12:30, but the president was not eating lunch. He was watching a recording of 'Fox and Friends' from about four hours earlier on a large TV mounted on the wall."
'"[L]ike most reporters, I found his tweets far more illuminating than anything the White House press office could ever disgorge. I urged him to keep it up."
"Trump assured me that he would keep tweeting. 'It's my voice,' Trump said, ... enumerating how many millions of followers he had. 'They want to take away my voice ... They're not going to take away my social media.'"
"Sean Spicer ... cuts an oddly compelling profile in that he represents a crossover player, someone who comfortably inhabited the old Tokyo-on-the-Potomac before Godzilla was elected and put him to work. He also seems to embody a particular neurosis of Trump-era Washington, where the lizard-brain logic of making a name for yourself is colliding with the imperative of survival in the shadow of a capricious force."
Go deeper