Trump to nominate Christopher Wray to lead FBI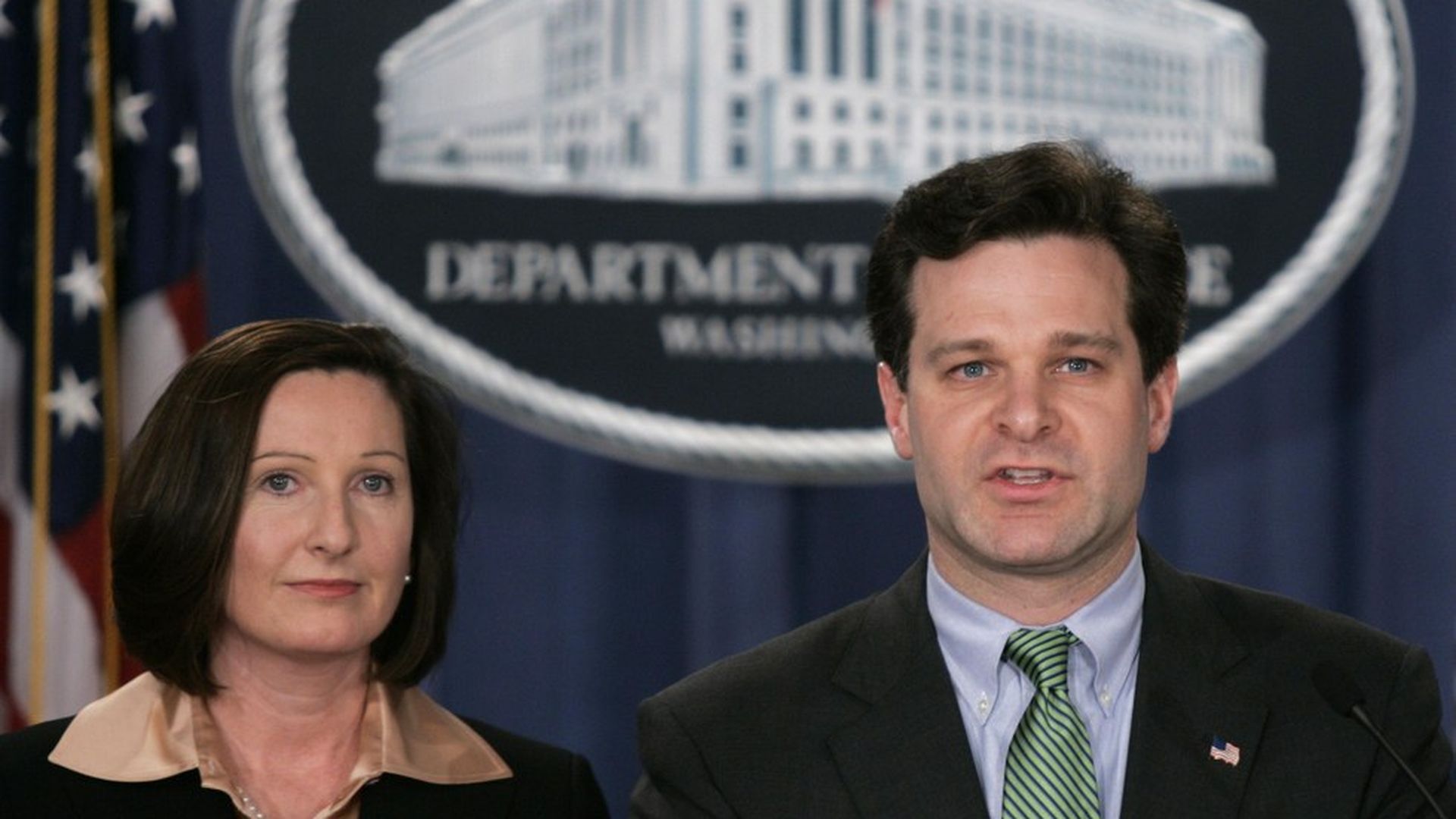 President Trump announced on Twitter Wednesday morning that he is nominating Christopher Wray, George W. Bush's assistant attorney general, to be the new FBI Director.
Timing: Trump's announcement comes a day before former FBI Director James Comey is set to testify before the Senate Intelligence Committee.
Essential details on Wray:
He served during George W. Bush's administration as the former chief of the Justice Department's criminal division, from 2003-2005.
He "was a member of the administration's Corporate Fraud Task Force and oversaw the fraud prosecutions of former executives at Enron Corp," per USA Today.
He left the Justice Department in 2005 to work as a litigation partner at the King & Spalding law firm.
He was Chris Christie's personal lawyer during the Bridgegate scandal, and he has represented various Fortune 100 companies.
How the White House is reacting: Officials are relieved he chose someone other than Joe Leiberman, who previously took himself out of the race. There was concern at top levels of the administration that doing so would have only added to the firestorm because of his firm's connection
The caveat to watch:
How it's playing:
Norm Eisen, a frequent Trump critic: "[W[ray is a good choice..."
Matthew Miller, former spokesman to Eric Holder: "Wray probably the best choice from the WH short list. His record in the Bush DOJ deserves scrutiny, but he's a serious, respectable pick."
The Trump surprise?
What's next: Trump must formally nominate Wray, who has to be approved by the Senate. The administration has been slow on the nominations process.
Go deeper: Trump's Comey conundrum
Go deeper