Trump to Fox News: I may do press briefings myself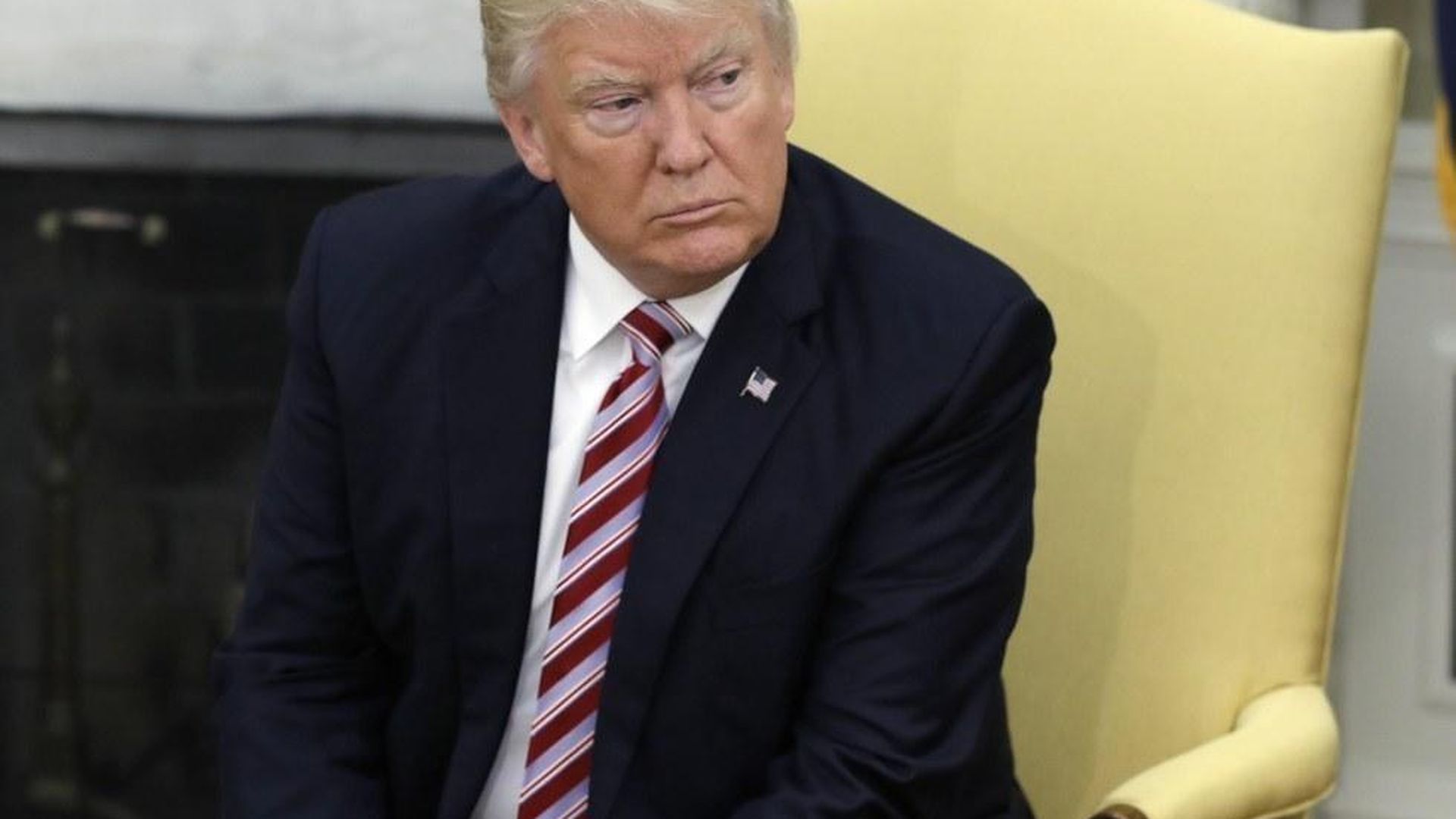 Trump has a new interview out with Fox's Judge Jeanine Pirro where he revealed he might do press conferences for himself to replace the daily briefing.
Why it matters: Trump has a lot of power to do that, and as WH reporters raised earlier today, this would weaken the transparency of the administration.
The exchange:
Pirro: "Are you moving so quickly that your communications team can't keep up with you?"
Trump: "Yes it's true."
Pirro: "So what do we do about that?"
Trump: "We don't have press conferences..."
Pirro: "You don't mean that!"
Trump: "I do. Unless I have them every two weeks and I do them myself. I think it's a good idea."
Trump went on to defend Sarah Huckabee Sanders and Sean Spicer as "lovely" and "wonderful," respectively, calling the "level of hostility" they get at briefings "incredible" and said "it's very unfair."
He demurred when asked if Spicer would be at future briefings.
Go deeper