Trump to attend NATO meeting in May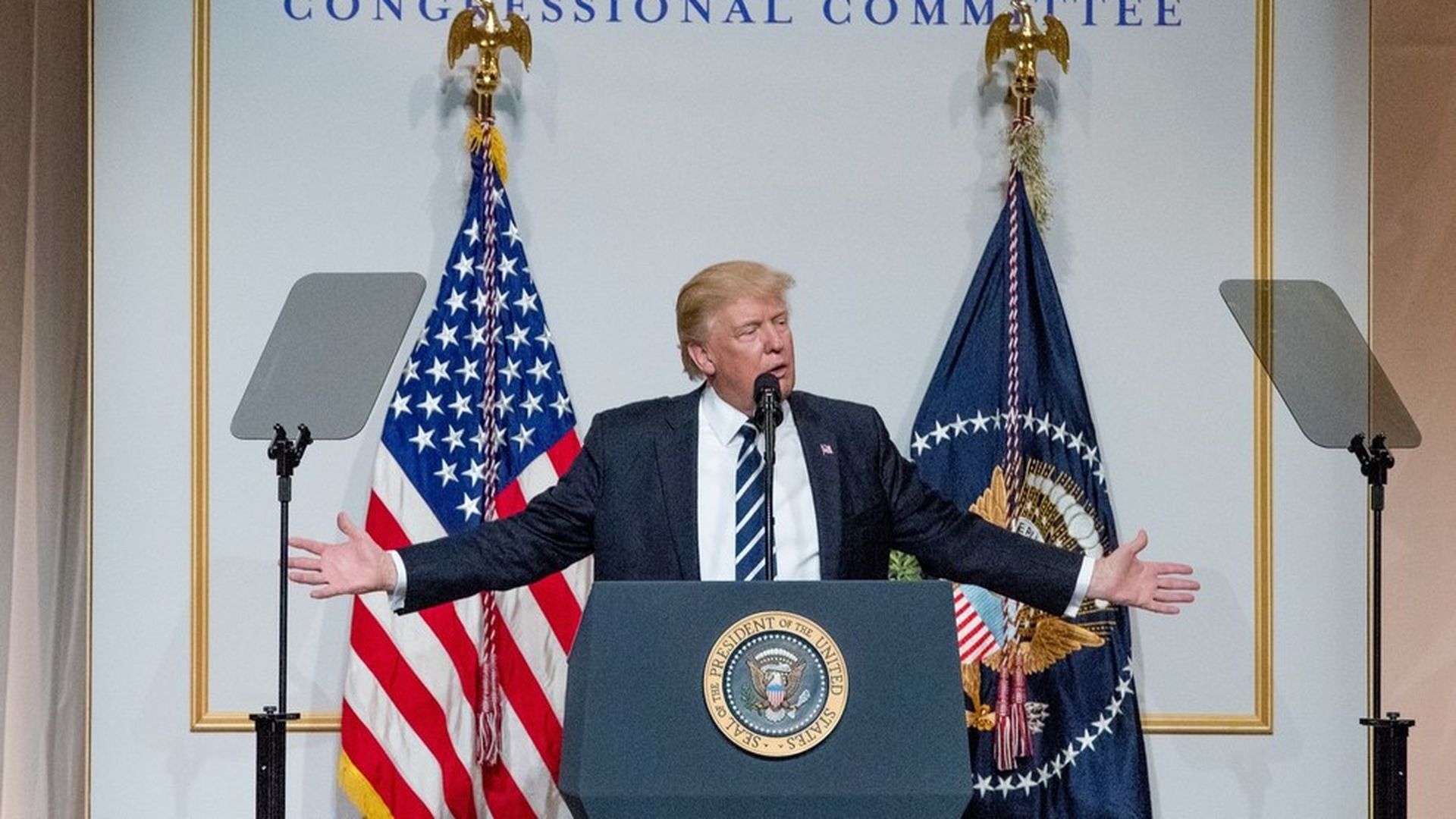 The White House announced tonight that President Trump will attend a meeting of NATO heads of state in Brussels on May 25. In addition, NATO Secretary General Jens Stoltenberg will meet with Trump on April 12 at the White House.
Mark your calendar, that's Trump's first scheduled foreign trip — and it is a big one, given NATO's status as the United States' most crucial military alliance. It'll be especially closely watched after POTUS' criticism of other members' defense spending.
Go deeper