Trump thanks Putin for kicking U.S. diplomats out of Russia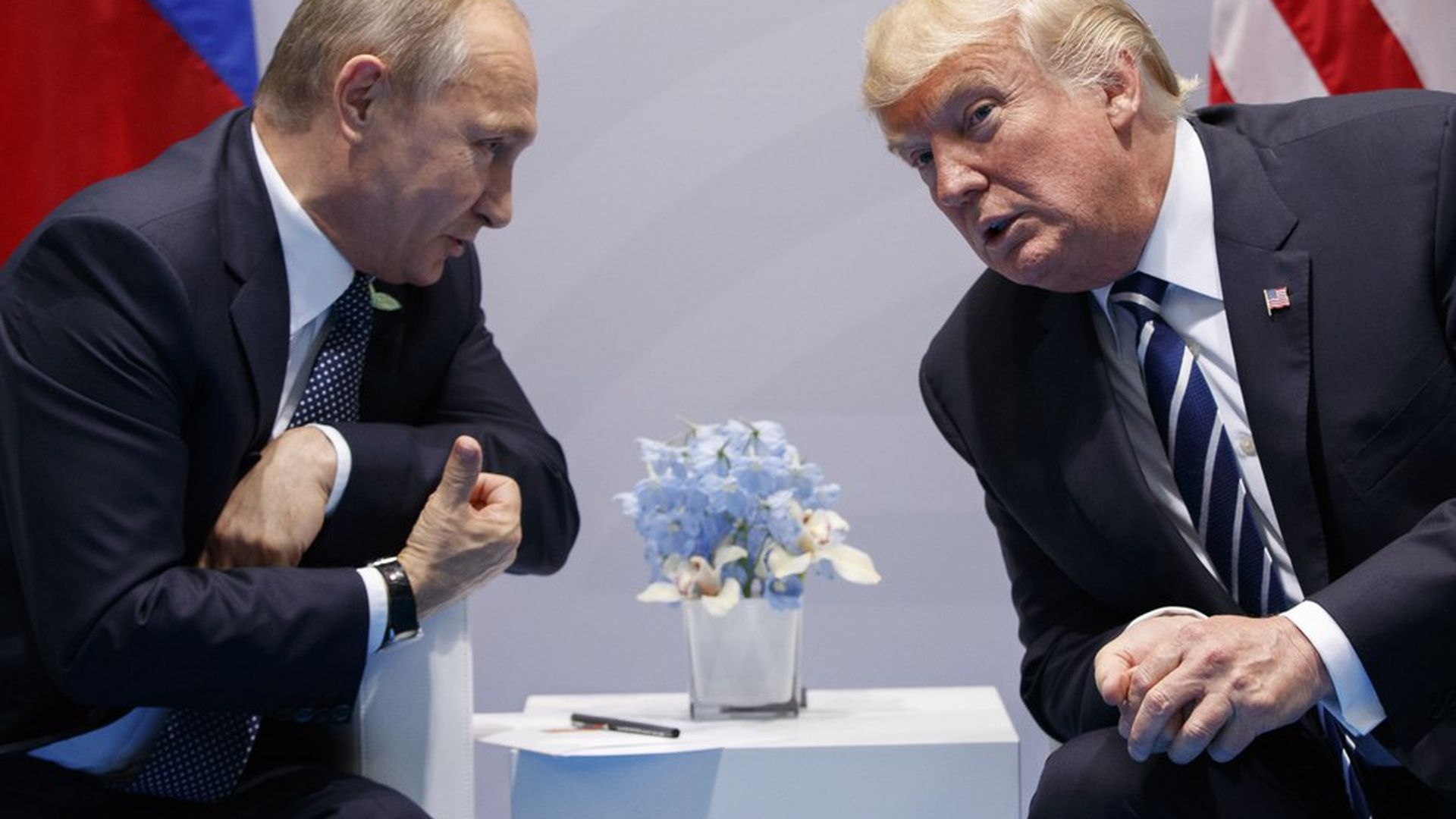 In his second set of remarks to reporters on Thursday, President Trump said he would like to "thank" Vladimir Putin for ordering the U.S. to cut its embassy staff in Russia by 755, in response to U.S sanctions:
"I want to thank him because we're trying to cut down our payroll and as far as I'm concerned I'm very thankful that he let go of a large number of people because now we have a smaller payroll. There's no real reason for them to go back. I greatly appreciate the fact that we've been able to cut our payroll of the United States. We're going to save a lot of money."
Other key quotes, per the USA Today's Gregory Korte:
On the FBI raid of Paul Manafort's home: "I thought it was a very, very strong signal, or whatever. I know Mr. Manafort. Haven't spoken to him for a long time, but I know him…. I was very, very surprised to see it. I've always found Paul Manafort to be a very decent man. He's like a lot of other people, probably makes consultant fees from all over the place, who knows, I don't know, but I thought it was pretty tough stuff to wake him up, perhaps his family was there. I think that's pretty tough stuff."
On whether he has confidence in McMaster: "Yes, I do. General McMaster?... He's my friend and he's a very talented man. I like him and I respect him."
On state of relationship with Sessions: "It is what it is. It's fine. He's working hard on the border."
On anti-missile defenses: He said he would be announcing a plan in the next week to add billions of dollars to missile defense.
On leaks: He said the leaks involving national security are serious. "And then you have the leaks where people want to love me, and they're all fighting for my love. Frankly, I'm somewhat honored."
On Afghanistan troop levels: "We're getting close. We're getting very close. It's a very big decision for me. I took over a mess and we're going to make it a lot less messy."
Go deeper