Trump thanks Exxon for promising $20B U.S. investment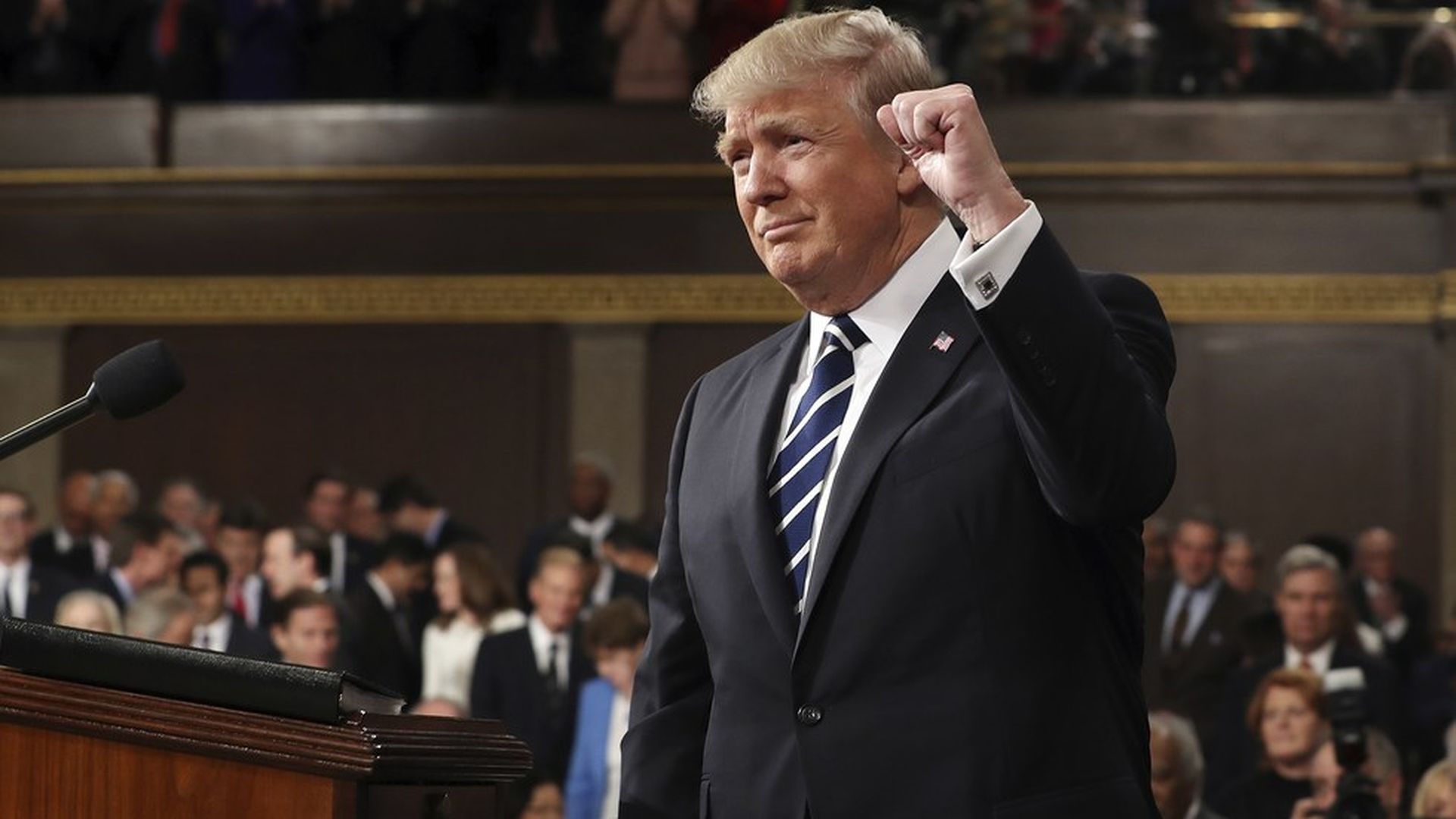 Exxon Mobil said Monday that it plans to spend $20 billion over 10 years on refineries, chemical and liquefied natural gas plants along the Gulf Coast, per AP. CEO Darren Woods said that the company will expand its currents plants as well as construct new ones to help bolster production of its petroleum products, adding that the investment will create 12,000 permanent jobs.
As the AP points out, the $20 billion would roughly equal the company's total capital spending in 2015. Last week Exxon announced that it plans to increase overall investments to an average of $25 billion a year from 2018 to 2020.
Following the announcement, Trump tweeted his thanks to Exxon for continuing to "Buy American & hire American": "45,000 construction & manufacturing jobs in the U.S. Gulf Coast region. $20 billion investment. We are already winning again, America!"
Go deeper