Trump tells troops overseas his policies are helping them "win"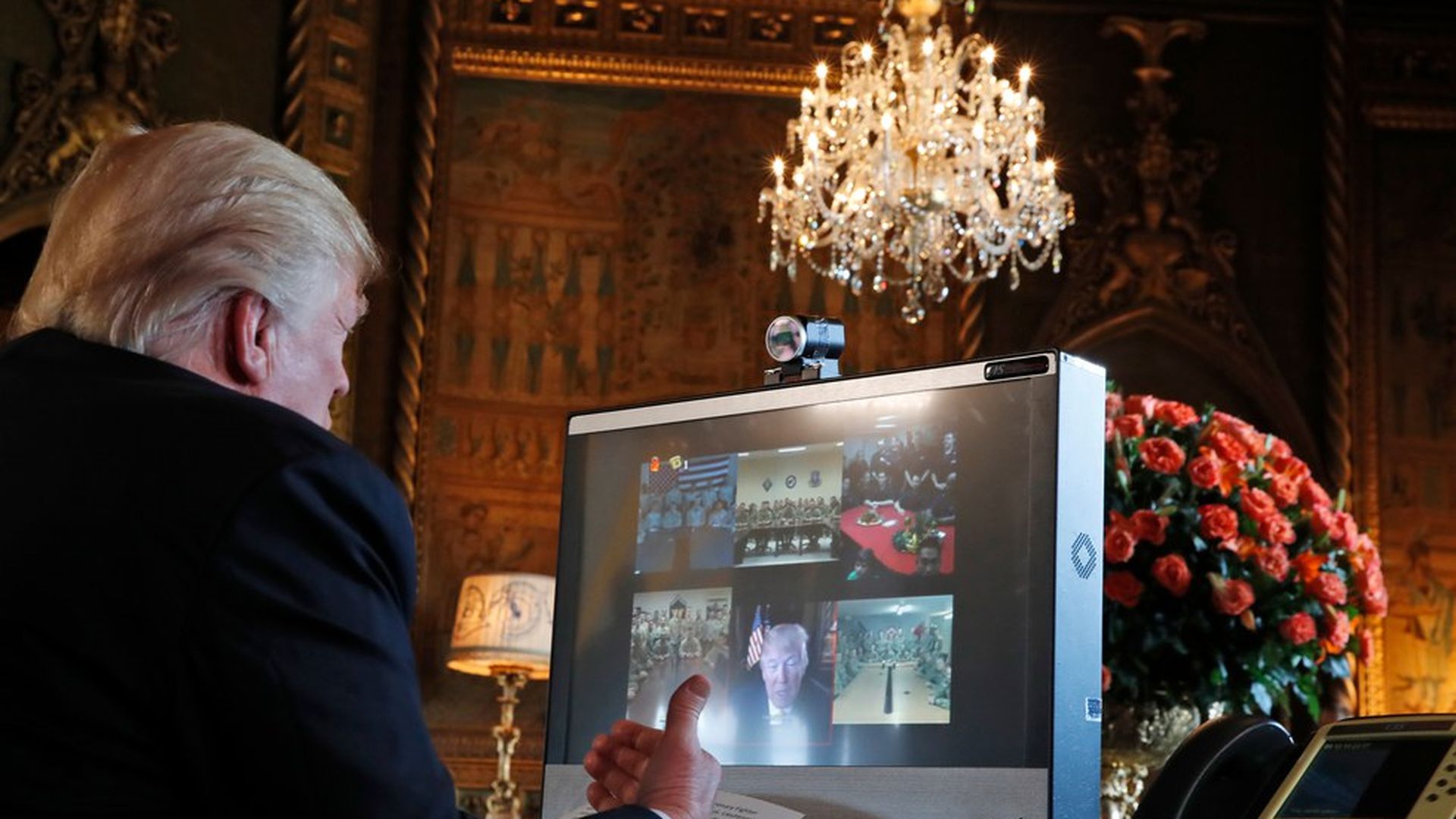 Trump addressed U.S. service members stationed abroad by video conference today, telling them they're "very, very special people to me, and to everyone in this country."
Trump's overall message: The military is succeeding because he's letting them "fight to win," and the economy back home is doing great too.
To the 82nd Airborne Army division in Afghanistan...
"I have to say just directly to the folks in Afghanistan: everybody's talking about the progress you've made in the last few months since I opened it up. We opened it up, we said go ahead, were going to fight to win."
To the 2nd Marine Raider Battalion in Iraq
"We're being talked about again as an armed forces. We're really winning. We know how to win. But we have to let you win. They weren't letting you win before. They were letting you play even. We're letting you win."
To the Air Force's 74th Expeditionary Fighter Squadron in Turkey
"They say we've made more progress against ISIS than they did in years of the previous administration. And that's because I'm letting you do your job."
To U.S. troops around the world
"For each of you, I know its hard to be away from home at this time of the year. We're doing well at home. The economy is doing really great. When you come back, you are going to see with the jobs and companies coming back into our country and the stock market just hit a record high. Unemployment is the lowest its been in 17 years. So you're fighting for something real, you're fighting for something good."
"So as we give thanks for this holiday, I know I speak on behalf of all Americans when I say that we totally support you in fact, we love you. We really do. We love you. And this is a Thanksgiving that you wont forget. You're in a very different part of the world than you were used to, but boy are you doing a job there. And thank God for you."
"Believe me, I know so much about military families. They respect and appreciate what you're doing for this country, and they respect and appreciate what you're doing for them as a family. So, your families love you and they miss you."
Go deeper