Trump team won't back down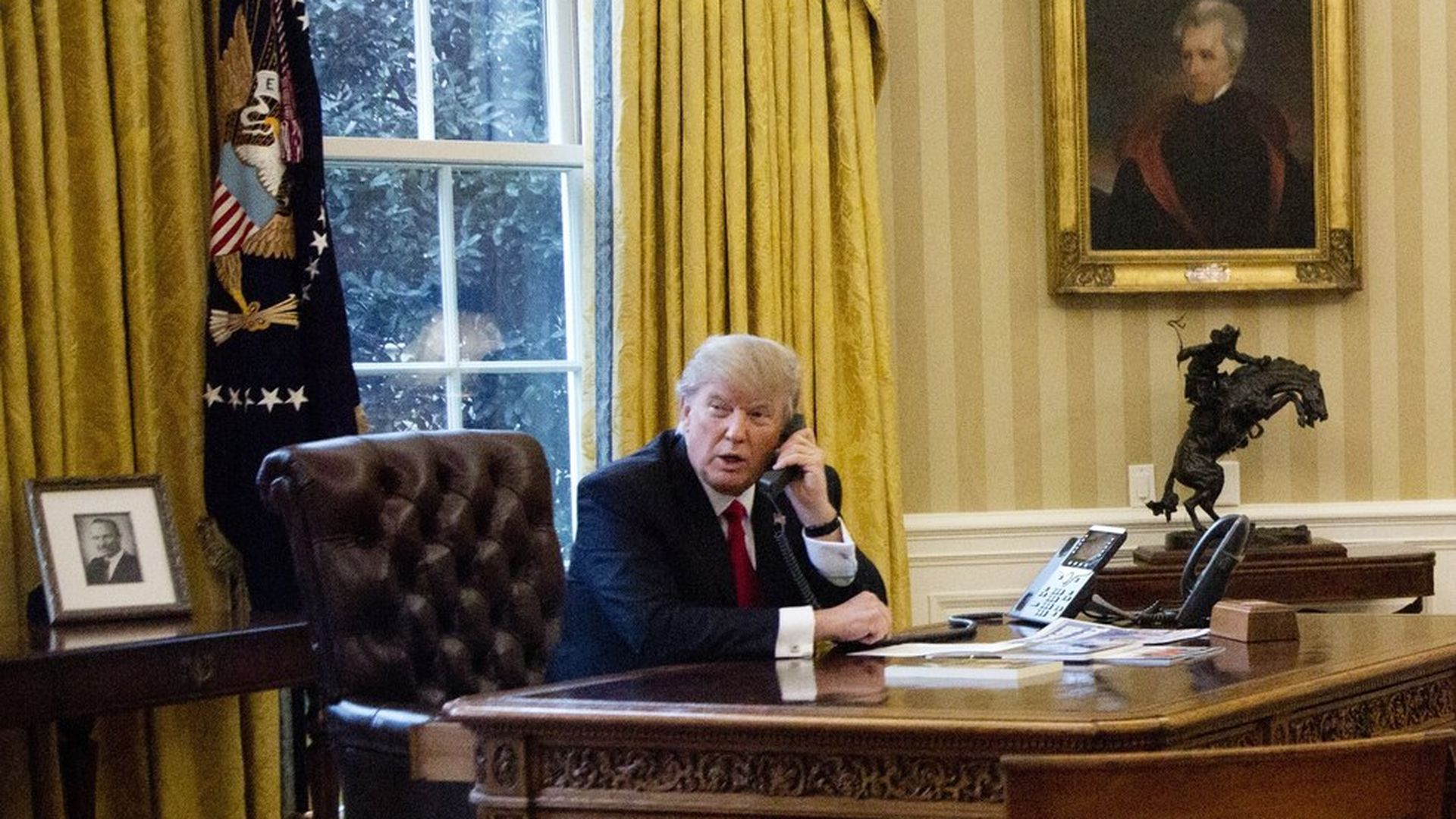 A senior administration official told Axios Sunday night "there is absolutely no reason" to tweak Trump's immigration order. This after congressional Republicans — including key figures like House Homeland Security Chairman Mike McCaul — are calling for adjustments.
In a separate call with reporters Sunday night, the administration said the order had been thoroughly reviewed by key people at Homeland Security, on the National Security Council and by the Office of Legal Counsel, that top immigration staff on the Hill were involved in the drafting, and the issue was deliberated over for months within the transition team. The rollout couldn't have gone better, the official said.
No apologies: The Trump team is blaming the media for the confusion at airports; and they say a sense of perspective is needed given the small numbers of people who have been detained relative to overall numbers of travelers. On the conference call with reporters Sunday evening, the senior administration official said: "It really is a massive success story in terms of implementation on every single level."
Reality check: Even though the administration is saying that several top immigration staffers were consulted, most staff and members we would expect to be knowledgeable about the order did not see the text. Hill Republican leaders and a number of officials within DHS are irritated and confused about the Trump team's process of drafting and approving the travel ban. "Congressional leaders had no hand in drafting this and haven't been briefed from the White House on how it works," one leadership aide said.
What to watch: Republicans will try to ride this out. They're afraid of backlash from Trump voters. Senators not facing reelection in 2018 may mouth off. But look for the House to stay quiet; they want to focus on taxes and Obamacare, not get in a no-win fight over this issue.
Go deeper