Trump targets Obama with "Nixon/Watergate" tweetstorm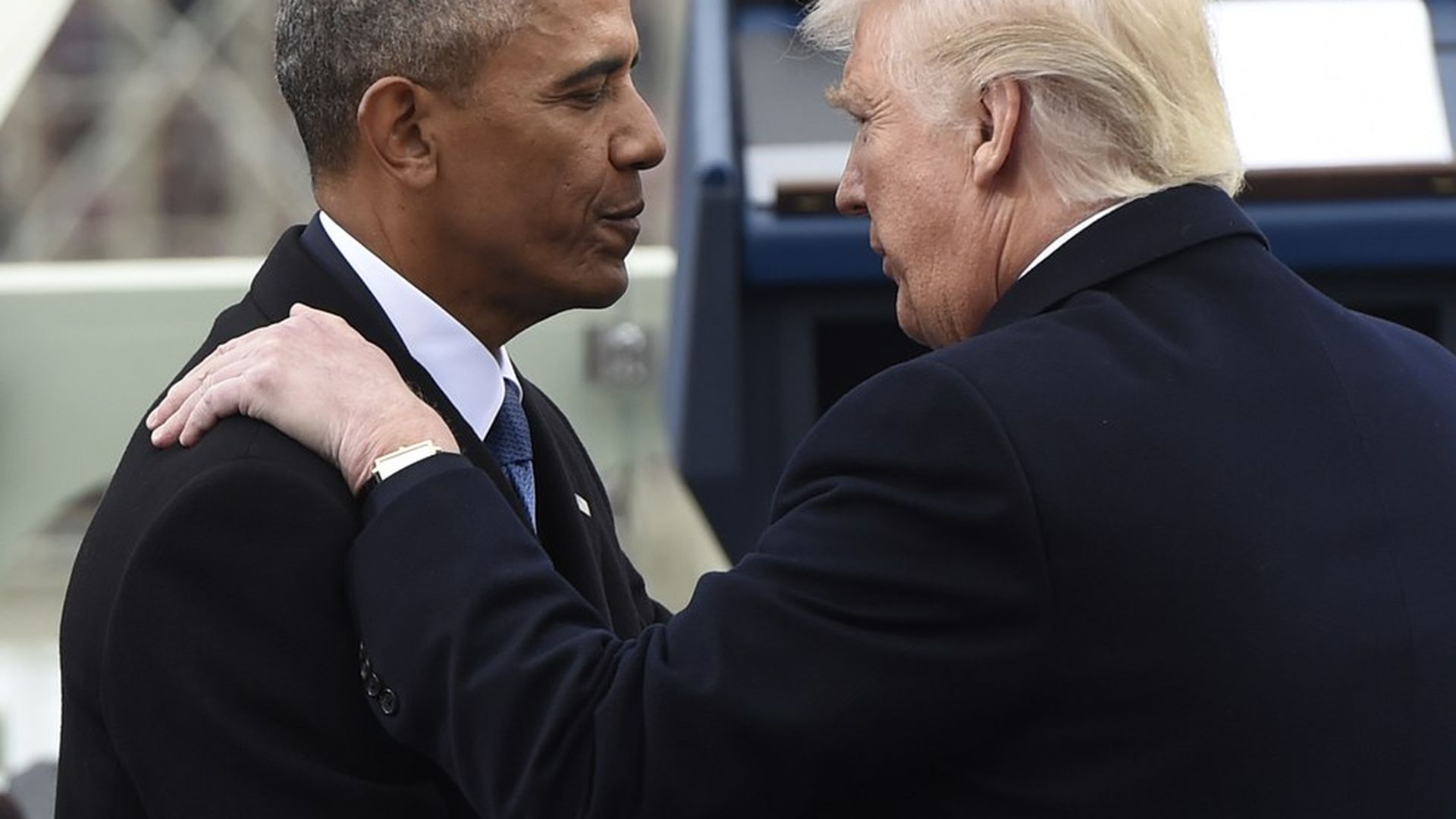 President Trump's six Saturday morning tweets might look a little confusing. Here they are, in order:
The first meeting Jeff Sessions had with the Russian Amb was set up by the Obama Administration under education program for 100 Ambs...... Terrible! Just found out that Obama had my "wires tapped" in Trump Tower just before the victory. Nothing found. This is McCarthyism! Just out: The same Russian Ambassador that met Jeff Sessions visited the Obama White House 22 times, and 4 times last year alone. Is it legal for a sitting President to be "wire tapping" a race for president prior to an election? Turned down by court earlier. A NEW LOW! I'd bet a good lawyer could make a great case out of the fact that President Obama was tapping my phones in October, just prior to Election! How low has President Obama gone to tapp my phones during the very sacred election process. This is Nixon/Watergate. Bad (or sick) guy!
If you're confused by the series of tweets on Obama, it's best to check out the conservative media zeitgeist. Over at Breitbart, Joel Pollack riffs off a Mark Levin rant accusing Obama of orchestrating a "silent coup" vs Trump. Pollack ties together a story line from the Obama administration filing a request to monitor potential Trump/Russia contacts in July of 2016 (denied) to a second filing in the fall of 2016, to a loosening of NSA sharing rules in January of 2016, to the leaks of today. It's quite a thread, and Robert Costa of the Washington Post confirms the White House is circulating the story.
And check out a key bit of phrasing from the Breitbart article: "The Obama administration submits a new, narrow request to the FISA court, now focused on a computer server in Trump Tower suspected of links to Russian banks. No evidence is found — but the wiretaps continue..."
Maybe Trump got this from somewhere else, say Fox News or CNN or the morning papers. Or maybe Trump is just displeased with this morning's front pages.
On the left side of the NYT: "Washington, With Moscow On Its Mind."
On the left side of WaPo: "Russian contacts haunt Trump".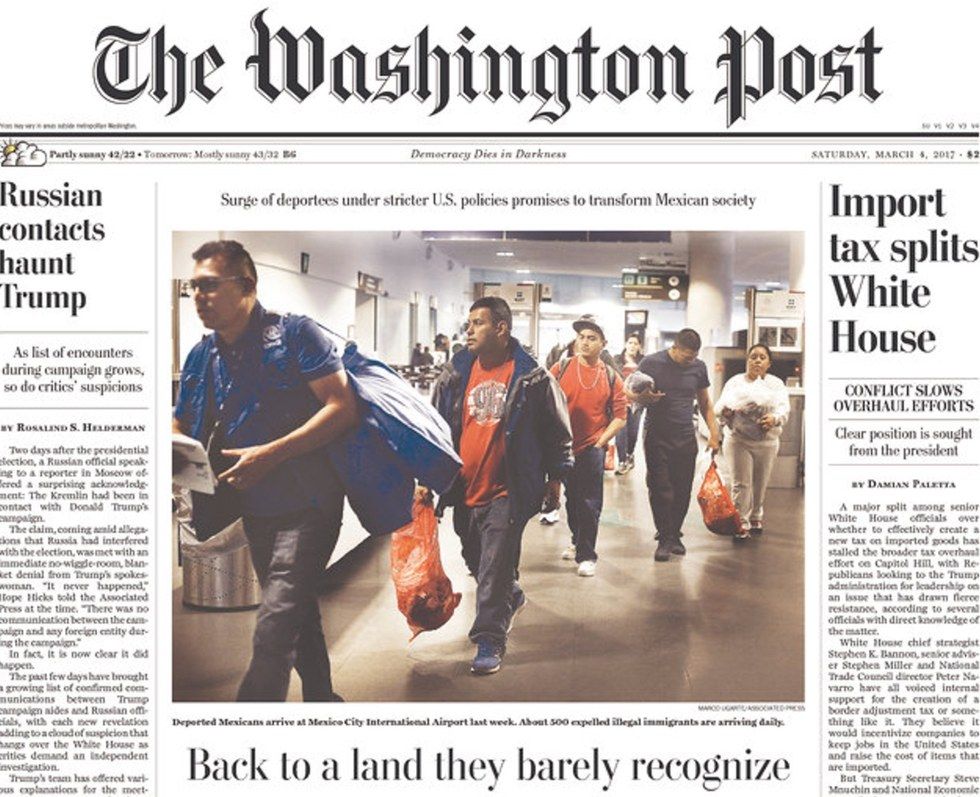 This article was updated to include Costa's tweet.
Go deeper