Trump talks North Korea with Henry Kissinger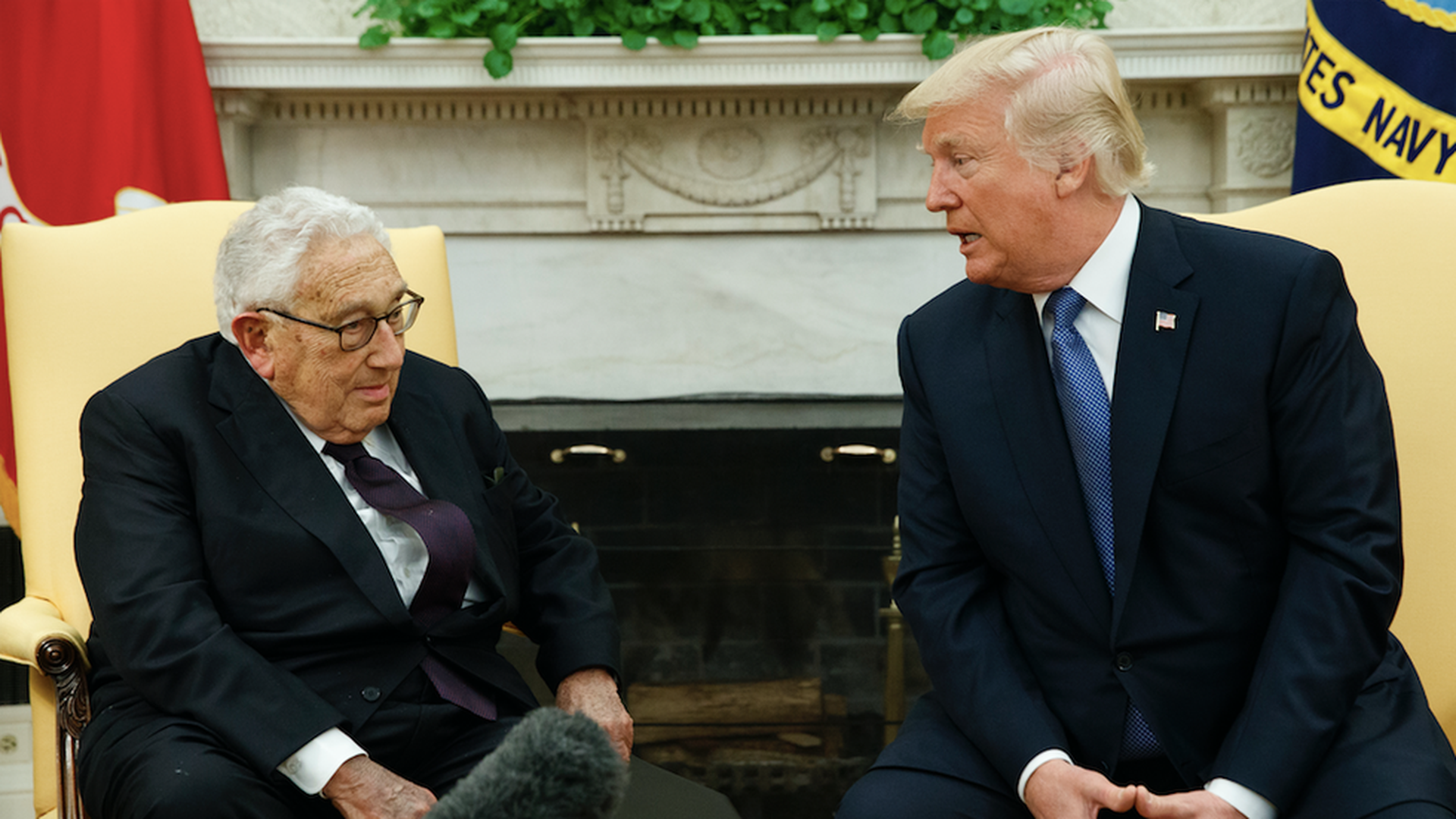 President Trump invited Former Secretary of State Henry Kissinger to the White House for advice on tensions with North Korea and China. "Henry ... I inherited a mess, but I'm fixing it," Trump said.
"It's always a great honor to be in this office," Kissinger said. At this moment, "the opportunity to build a constructive, peaceful world order is very great."
More from Trump:
On whether his comments about Rex Tillerson's IQ was undercutting the Secretary of State: "No, I didn't undercut anybody. I don't believe in undercutting people." The president is scheduled to have lunch with Tillerson today.
On tax reform: "People of this country want tax cuts. They want lower taxes." Trump also repeated the false claim that the U.S. is the most heavily taxed nation in the world.
On whether tensions with Sen. Bob Corker will affect tax legislation's chances: "I don't think so at all."
Trump also joked that he's going to act quickly against the Affordable Care Act so Kissinger's premiums don't rise.
Go deeper