Trump talks immigration with tech execs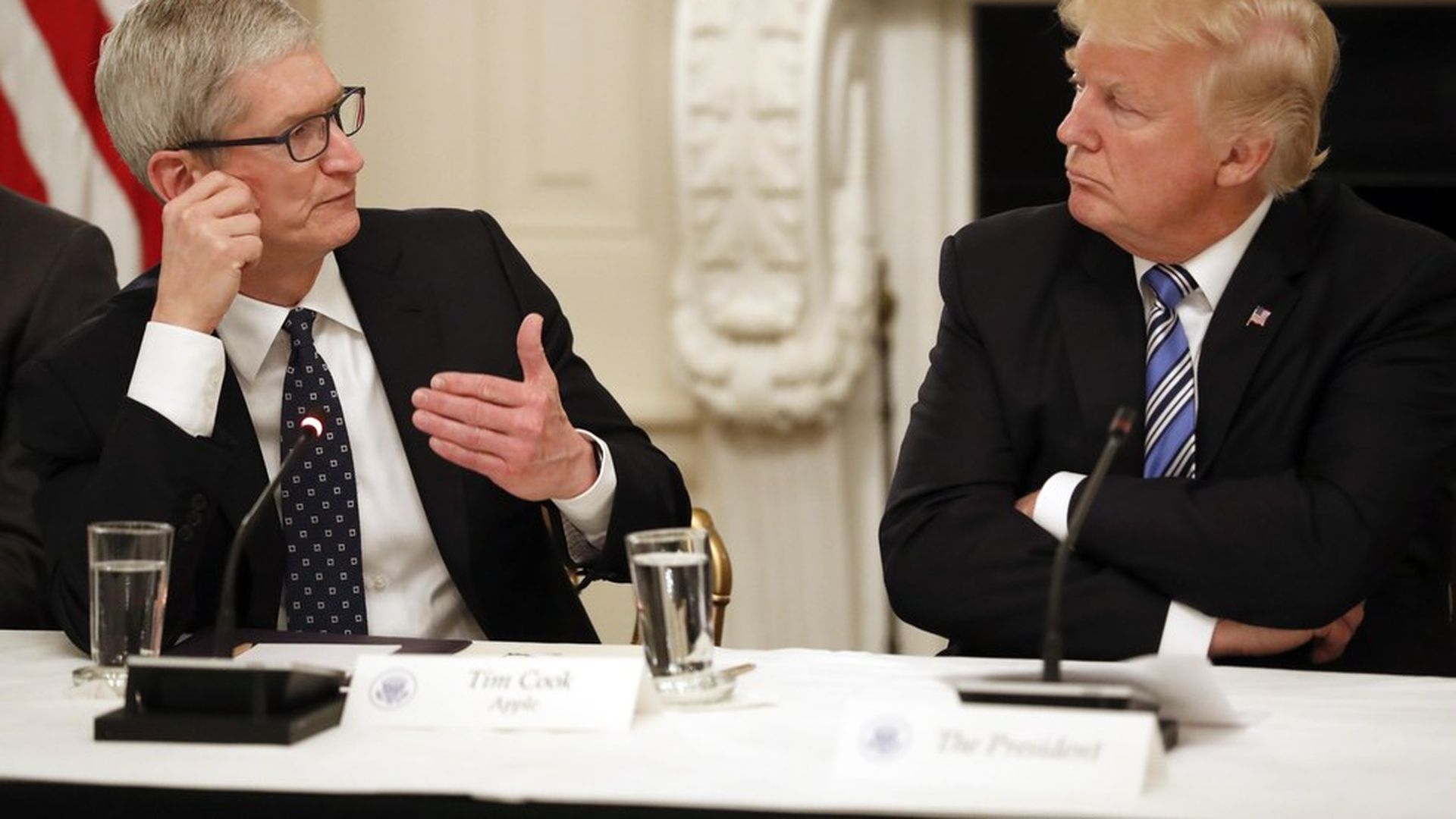 Trump met with top tech executives including Apple's Tim Cook, Amazon's Jeff Bezos and Alphabet's Eric Schmidt at the White House on Monday, and he offered assurances that his immigration policies wouldn't hurt Silicon Valley.
Other highlights:
Trump on cyber hacking: Trump mentioned that he had been discussing "stronger protection against cyber attacks," adding "[i]t's a big problem, no question about it. We're going to be working hard and we're going to solve the problem."
Cook on skills: Cook said coding training should be in every school and there is a "huge deficit in the skills we need today." He also raised immigration.
Bezos on AI: Bezos said it was "impossible to overstate" the importance of artificial intelligence.
High praise for Trump including from Safra Catz of Oracle who said it was "an absolutely wonderful day working together."
Go deeper