Trump stops Obamacare outreach, former HHS officials alarmed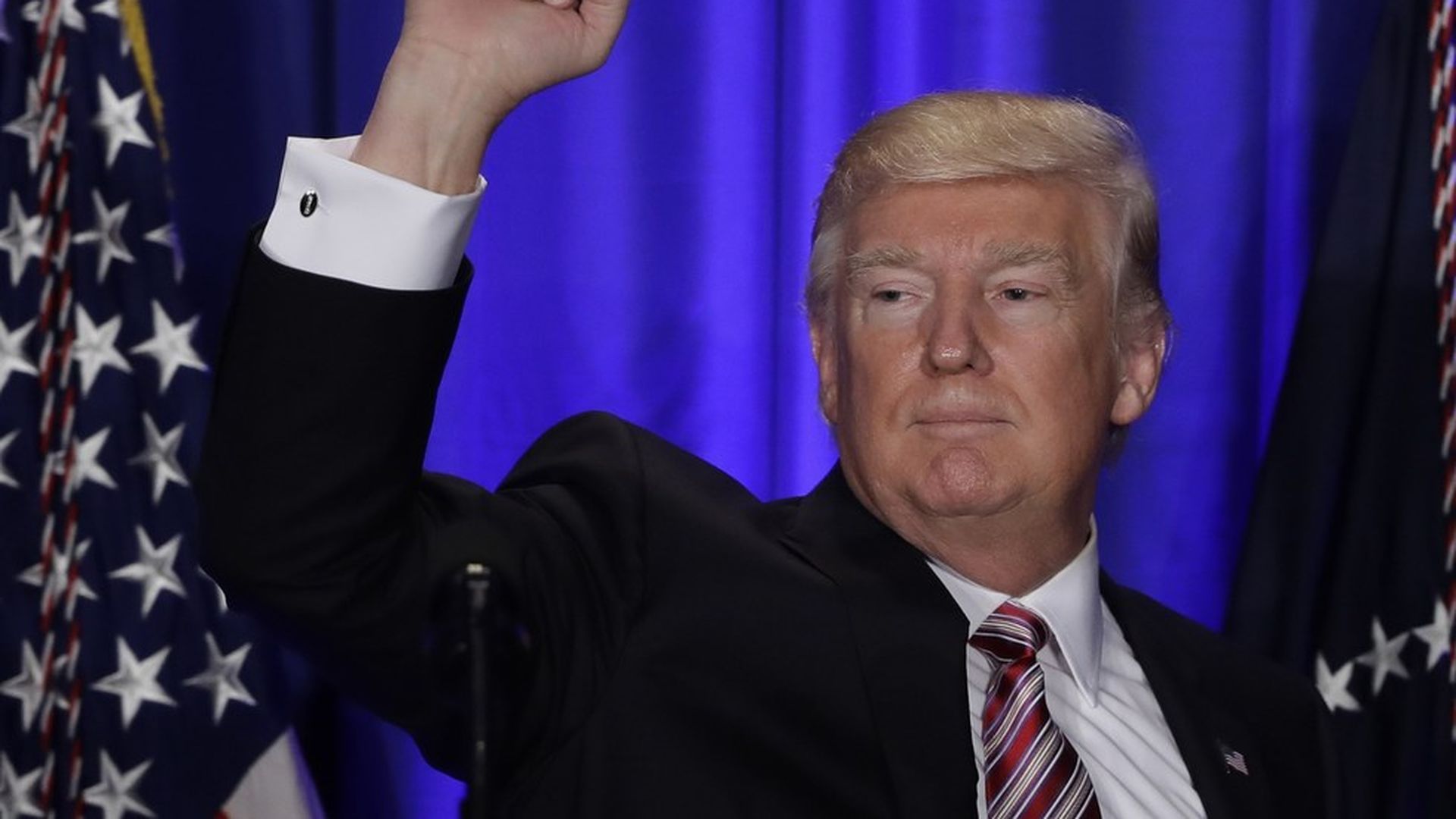 So much for running up the score on Obamacare enrollment. The Trump administration has halted Obamacare outreach and advertising for the open enrollment season that ends on Tuesday, Politico reports — and former Obama administration officials are sounding the alarms about what that will mean for the final round of signups. Kevin Counihan, the former CEO of HealthCare.gov, called the decision "sabotage," noting that young adults typically wait until the last minute to sign up and "need to be reminded of the January 31 deadline."
Why it matters: There usually is a last-minute surge of signups in every Obamacare enrollment season, and that could fizzle this year if the government isn't advertising anymore. It's not exactly shocking that a new administration that wants to repeal Obamacare would stop encouraging enrollment — but it won't help the smooth transition the administration and congressional Republicans have promised for insurers.
Go deeper