Trump signs first law reversing Obama regulations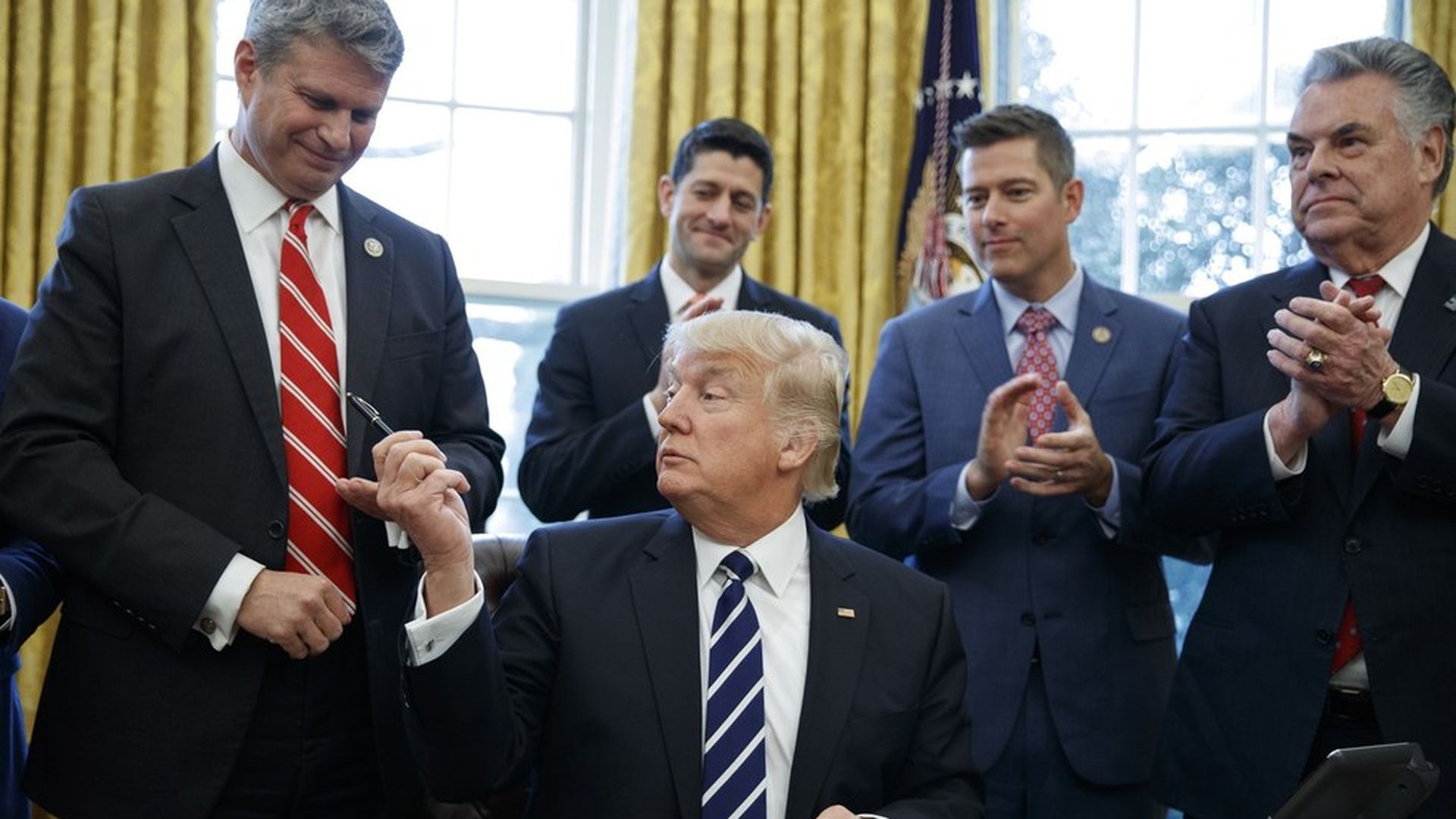 Trump is reversing the Obama-era regulation that required oil, gas, and mining companies to report their payments to foreign governments. It was enacted to foster transparency, but the White House wrote today in a press release, "The regulation created an unfair advantage for foreign-owned extraction companies."
Why this matters: This is only the second time the 1996 Congressional Review Act has been used, which allows the POTUS to overturn a previous administration's regulations that were added in its final 60 days. Read our earlier story about the load of reversals on the way.
Go deeper