Trump signs "Buy American, Hire American" order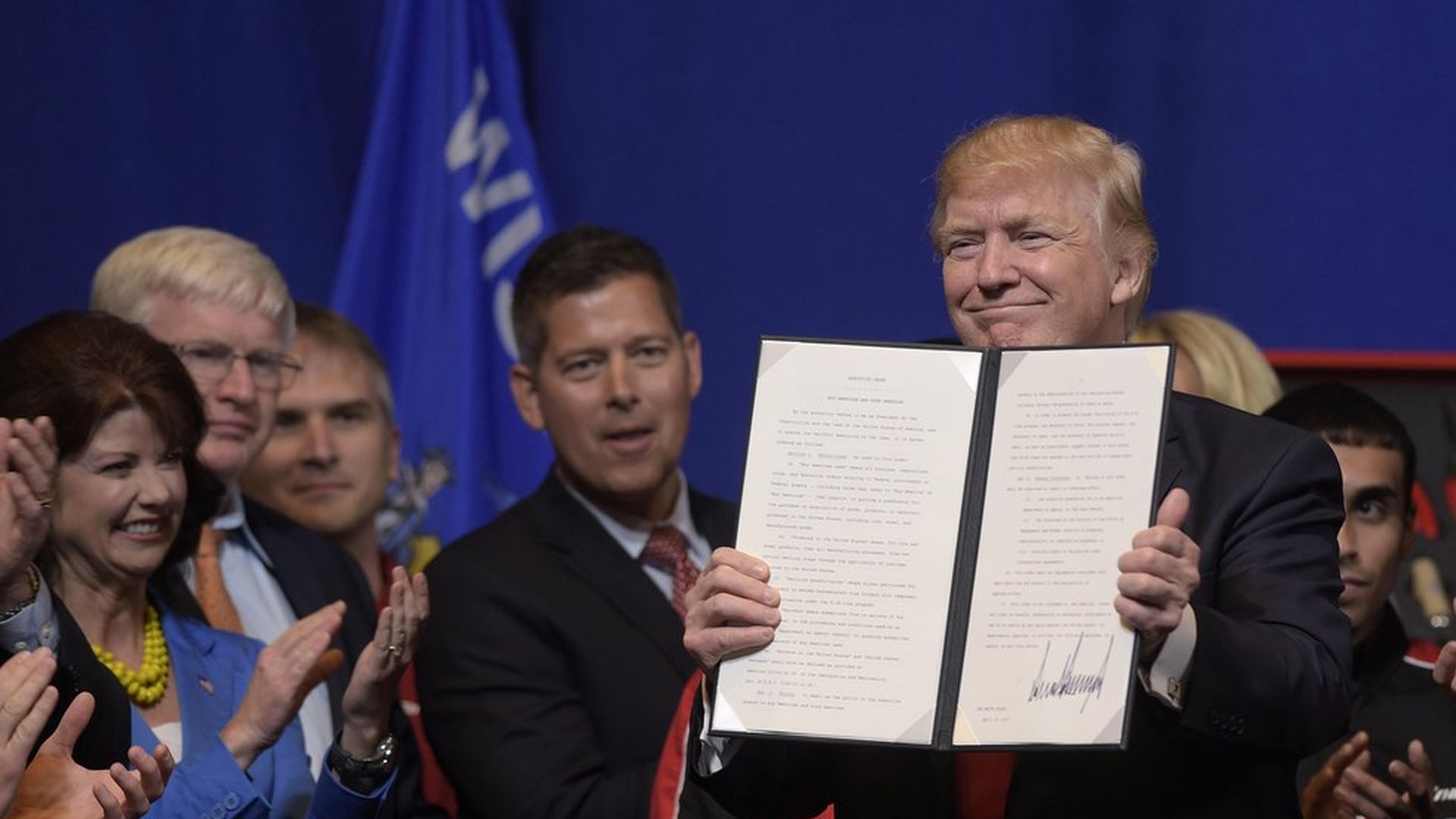 Trump just signed his "Buy American, Hire American" Executive Order in Kenosha, Wisconsin, after visiting Snap-On Tools. What it means:
Buy American: This will call on the government to prioritize buying American-made products and minimize waivers and exceptions to Buy American laws. Starting today the number of waivers awarded will shrink, according to a briefing from two senior administration officials.
Hire American: H-1B visas are currently doled out in a lottery system, but this order calls for a change to a merit system so that companies don't bypass American workers for cheaper labor from guest workers. The administration can't lower the number of visas awarded — for now.
On the trip with him to Wisconsin: Steve Bannon, Keith Schiller, Kellyanne Conway, Stephen Miller, Sarah Sanders, and Kenosha native Reince Priebus.
Go deeper