Trump sells tax plan as "Middle Class Miracle"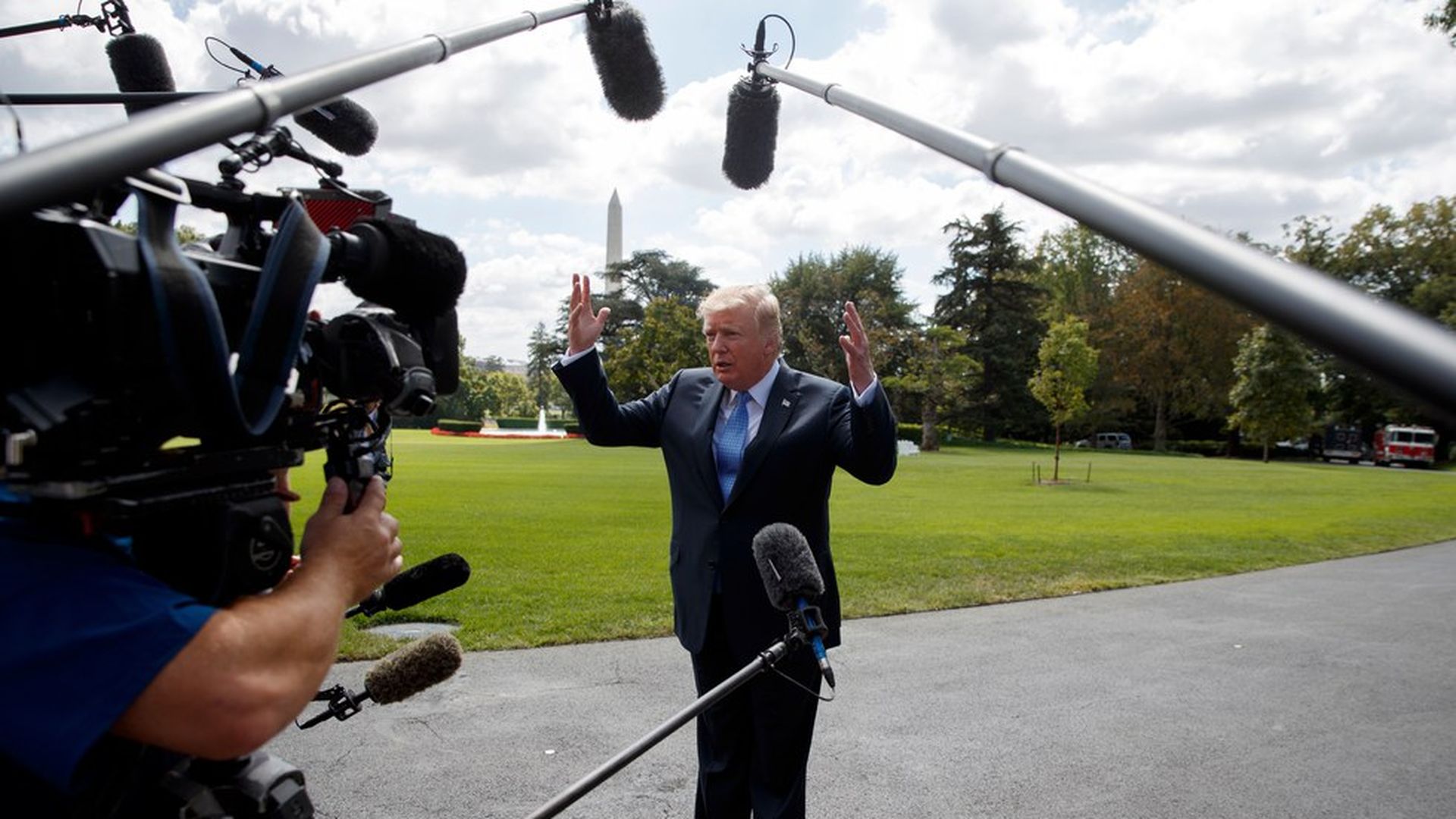 President Trump is out selling his tax reform plan and one key selling point for the administration is framing it as a "Middle Class Miracle."
Between the lines: Trump is hoping to sell his plan as this generation's version of the Reagan-era economic boom, largely created by his tax policies. Trump's "Middle Class Miracle" speaks to his admin's plan to raise the bottom tax rate and double the standard deduction — which means Trump can accurately argue that many more low income earners would pay no tax under his plan, as reported by Axios' Jonathan Swan.
"There is no reason that Democrats and Republicans in Congress should not come together to deliver this giant win for the American people and begin the Middle Class Miracle once again," Trump said during today's tax speech.
Another key quote: Trump talked about reducing the corporate rate (to 20%, which we have previously reported) and he argued, "This is a revolutionary change, and the biggest winners will be Middle Class workers as jobs start pouring into our country, as companies start competing for American labor, and as wages continue to grow."
More from Trump's tax speech:
"Under our framework, we will dramatically cut the business tax rate so that American companies and American Workers can beat our foreign competitors and start winning again."
"We will reduce the corporate tax rate to... below the average of other industrialized nations."
"This will be the lowest top marginal income tax rate for small and mid-size businesses in more than 80 years."
Go deeper