Trump says foreign countries need to pay "fair share" for drugs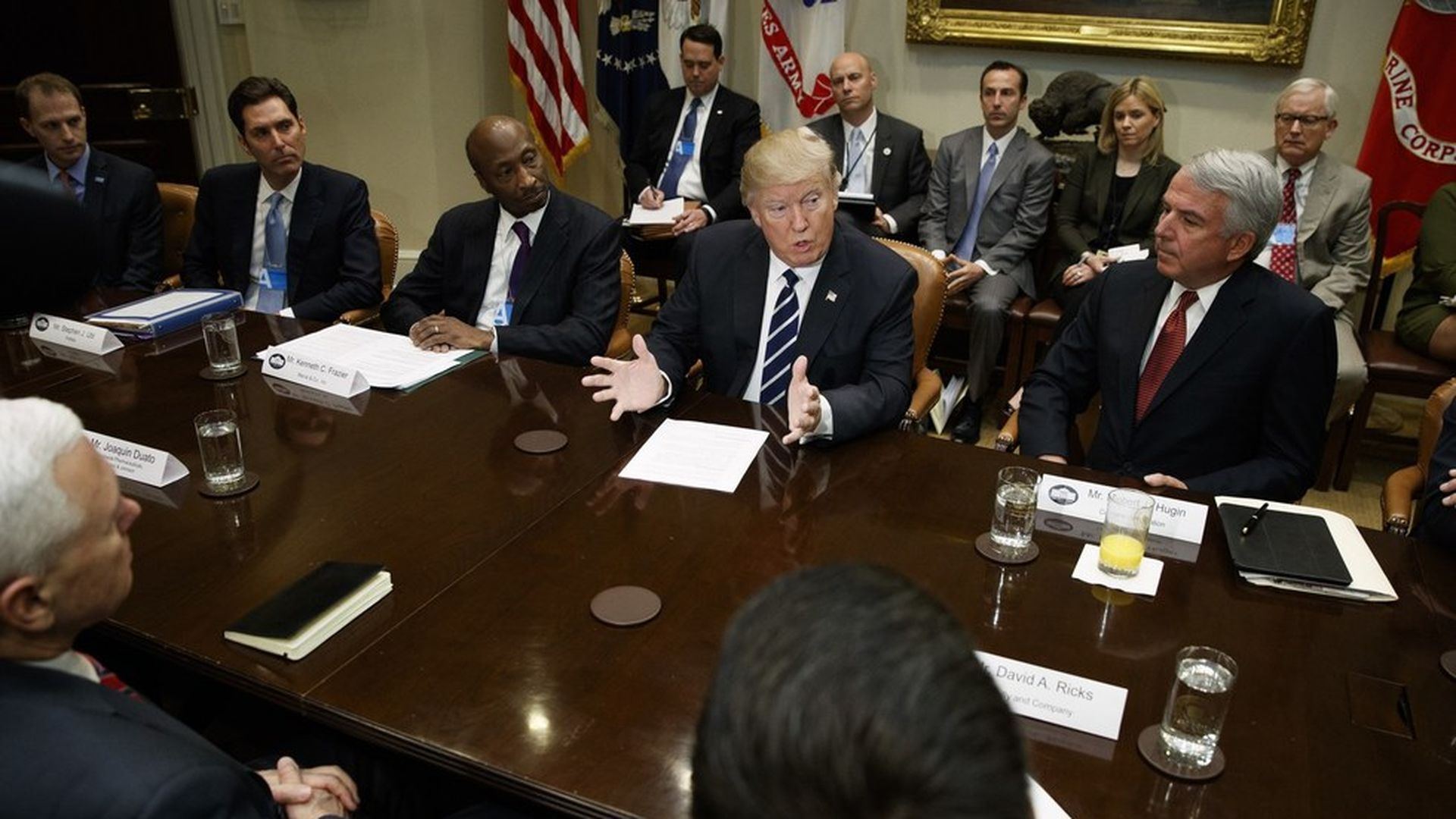 Before a meeting with pharmaceutical company executives today at the White House, President Trump explained how he'll get lower drug prices for Americans, without cutting drug company R&D budgets:
Our trade policy will prioritize that foreign countries pay their fair share for U.S. manufactured drugs so our drug companies have greater financial resources to accelerate the development of new cures.
Trump railed against high drug prices, as expected, and vowed to "increase competition and bidding wars big time" in Medicare, which he accused of "price fixing." At the same time, he said he'll cut regulations "at a level nobody's ever seen before" and promised to oppose anything that would make it harder for smaller drug companies to bring their products to market.
But Trump suggested his drug pricing policies will have a heavy dose of "America first." He said it was "very unfair what other countries are doing to us," and told the drug executives that "you have to get your companies back here."
After the meeting, Kenneth C. Frazier, chairman and CEO of Merck & Co., said the executives had a "great conversation" with Trump about tax policies, regulations and encouraging medical innovation, according to a pool report. And Stephen Ubl of the Pharmaceutical Research and Manufacturers of America tweeted this:
Go deeper