Trump rewrites his playbook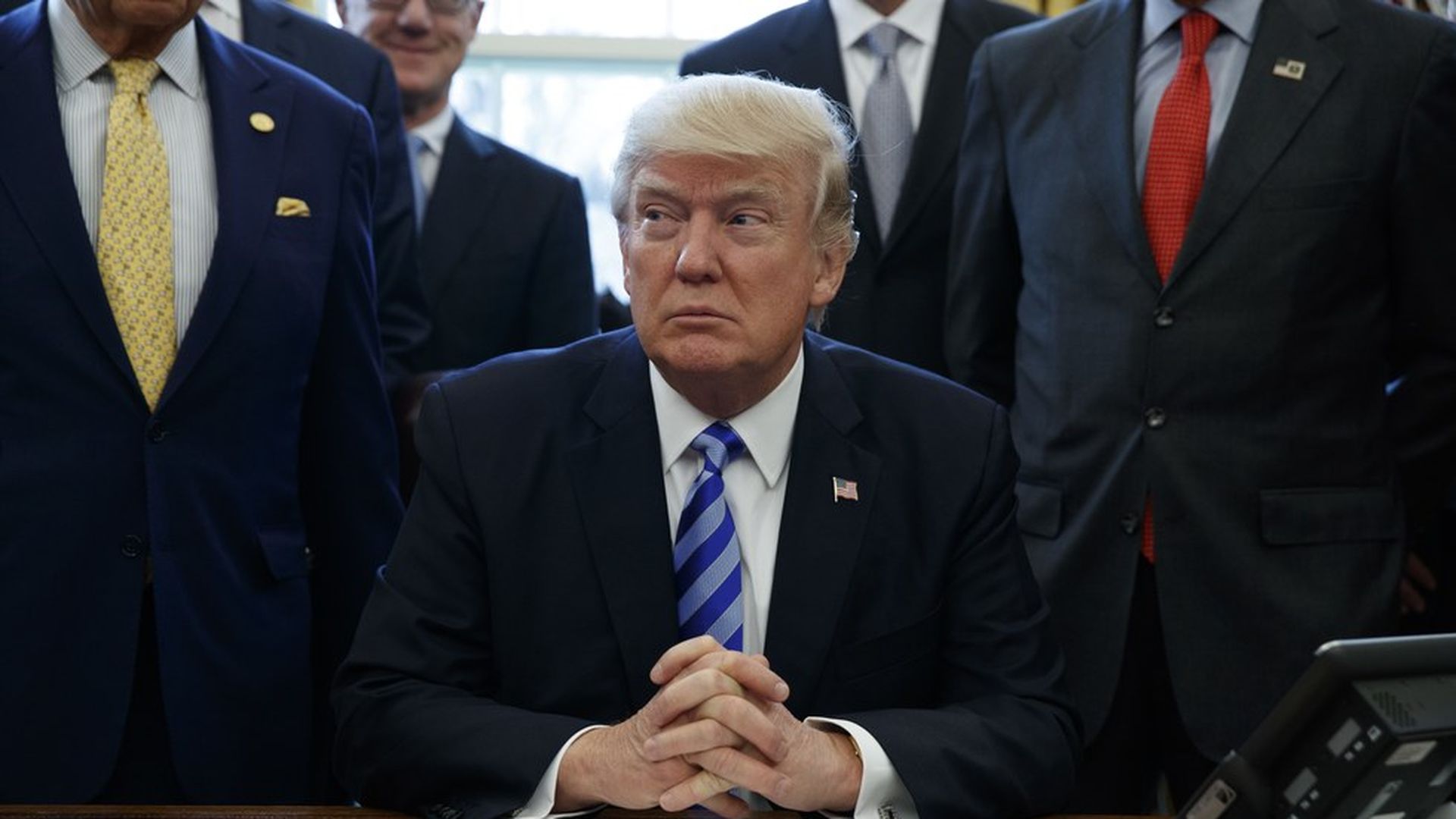 Amid high-stakes postmortems that include conversations with President Trump about White House staffing and operations, aides are rewriting their plans for the next legislative fight — with a weakened president and speaker, emboldened House hardliners, and a party at war with itself.
"It's like you're in a room with 2-year- olds, and one side complains about any attention you give the other," a White House official said.
Forget pie in the sky like tax reform or a massive infrastructure package. Now aides fear a government shutdown when the current continuing resolution runs out at the end of April.
"I'm worried about everything right now," said a senior Republican operative who's in the war.
The new White House sequence: Focus on the Supreme Court confirmation of Judge Neil Gorsuch between now and the Easter congressional break. After that, work urgently on funding the government, and begin the conversation about tax reform.
The bottom line: Trump advisers tell us they're pessimistic about figuring out how to get anything done — the "lessons learned" don't include even a theoretical path to victory.
A White House official: "We underestimated the vitriol in the Republican conference. The animosity between [the hardline House Freedom Caucus] and leadership is such that it's hard to see how the coalition comes together. Each time there was an accommodation, there was a new demand."
Go deeper