Trump reportedly gave Merkel a bill for £300 billion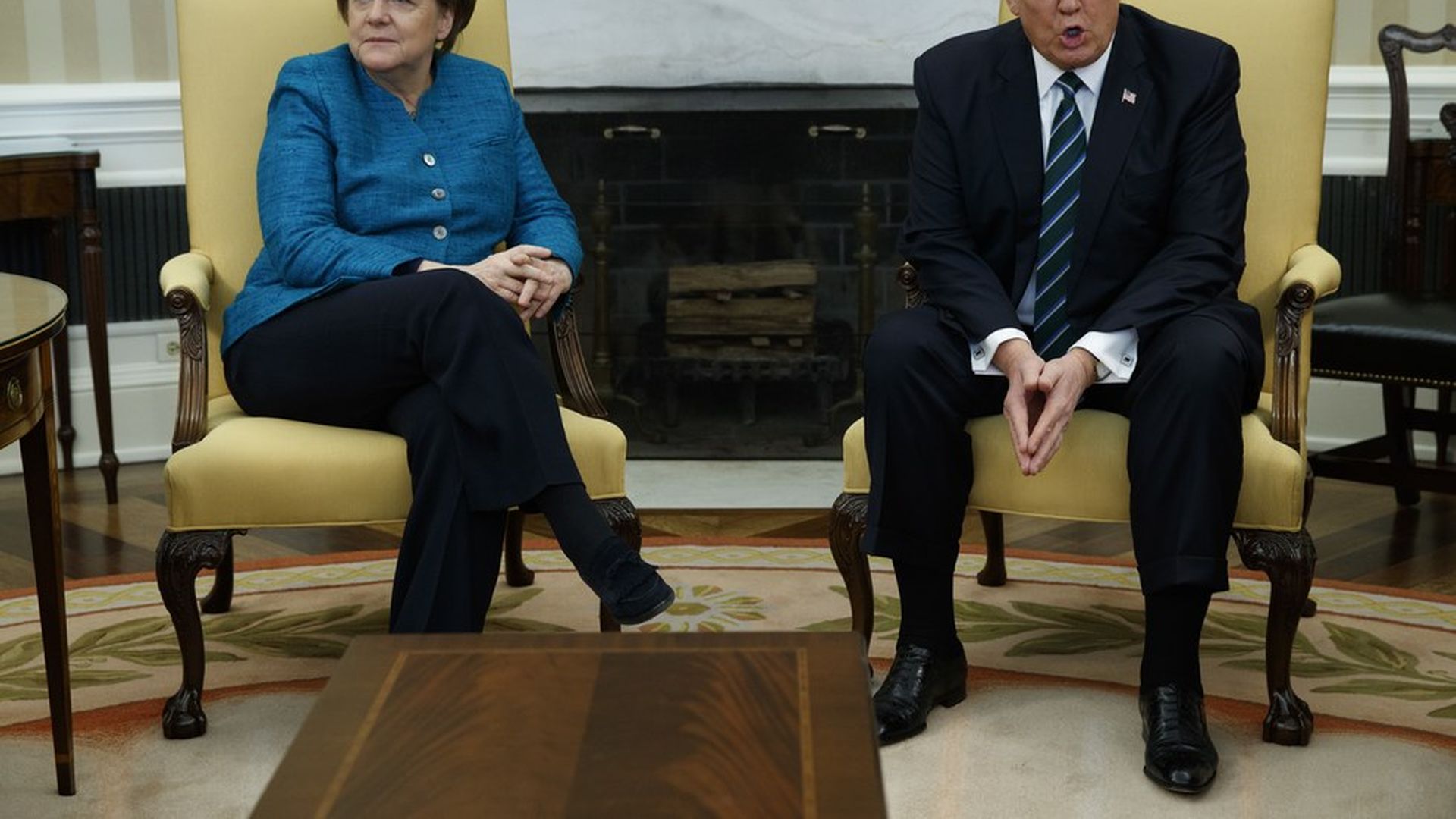 President Trump reportedly gave German Chancellor Angela Merkel an invoice for over £300 billion in what he deems to be owed contributions to NATO, per The Times of London.
Using 2002 as a starting point — the year Merkel's predecessor Gerhard Schröder pledged to increase defense spending — U.S. officials allegedly calculated the extent to which German defense spending had fallen short of the 2% of GDP target that NATO requires, added the amount together, and then charged interest. Trump has also reportedly asked his staff to prepare similar calculations for all other NATO members below the 2% target.
Merkel is said to have "ignored the provocation", but has vowed to raise German defense spending gradually.
Go deeper