Trump reins in tariff temptation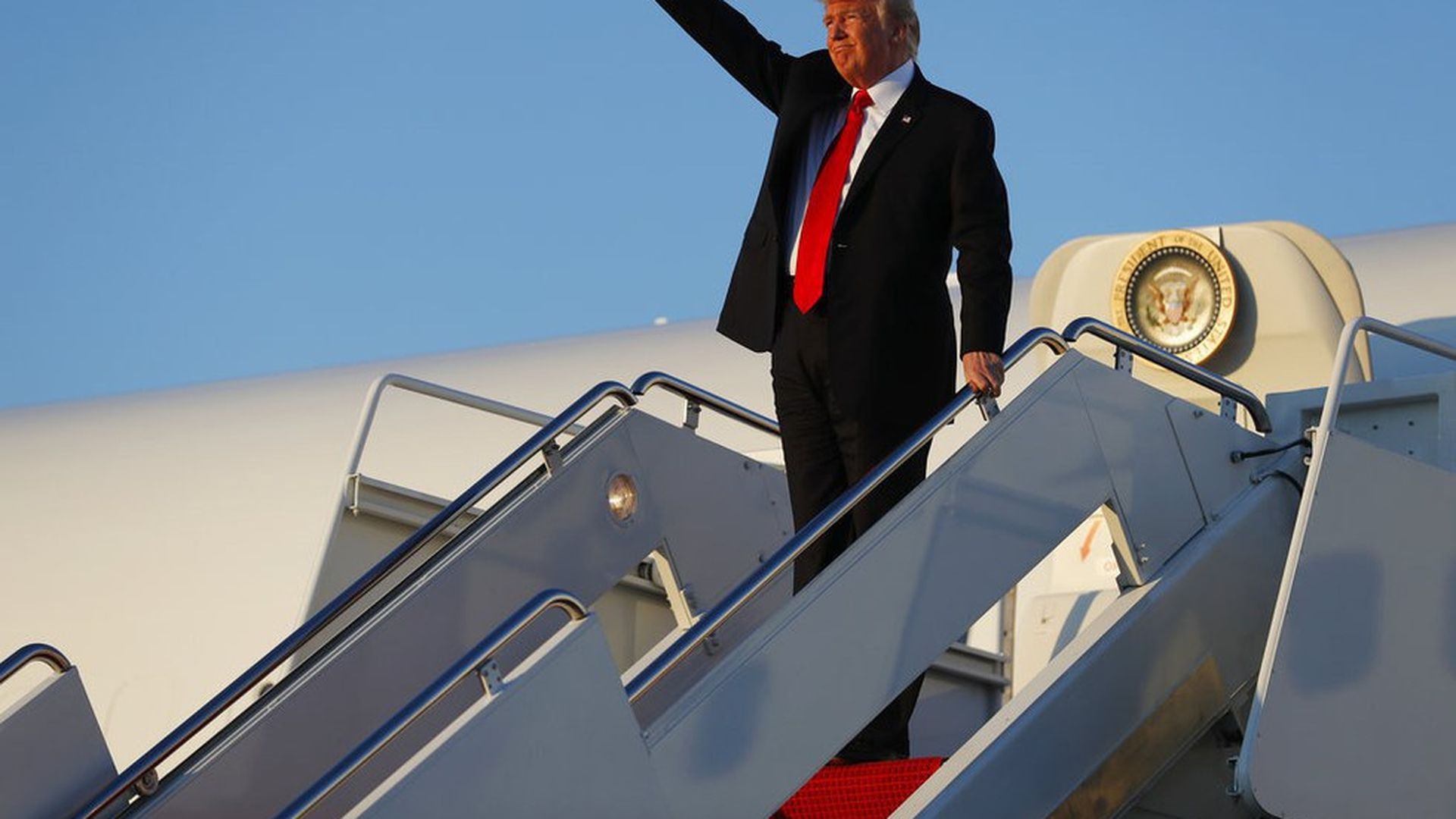 President Trump, who has expressed enthusiasm behind closed doors for harsh trade tariffs aimed at China, is headed — for now — toward a more moderate course.
Trump originally favored a hard line, but was told in a heated meeting that most of his staff and Cabinet were opposed. Economic adviser Gary Cohn and Treasury Secretary Steve Mnuchin argued privately that tough tariffs were bad economics at a time when the market and job rates are strong.
Trump left staff with the impression he would proceed with tariffs, but has tempered his views amid the internal pressure.
Before heading off to Europe tomorrow on the second international trip of his presidency, Trump tweeted: "Really great numbers on jobs & the economy! Things are starting to kick in now, and we have just begun! Don't like steel & aluminum dumping!"
The backstory: Indeed, steel and aluminum have been on Trump's mind for months. But it turns out that the U.S. imports little steel from China, and most of the steel we import isn't dumped (sold below cost).
The players: The most muscular internal enthusiasm for across-the-board tariffs comes from Steve Bannon and trade-policy director Peter Navarro. Commerce Secretary Wilbur Ross, a longtime friend of the president's, is seen as sharing Bannon's view but is cooler to outright tariffs.
The likely solution: With the caveat that Trump can always make unexpected decisions, the administration is headed toward a more tailored approach that targets China and countries through which it trans-ships steel — Vietnam, for example. That could include possible tariffs, based on unfair trade practices, like dumping.
What's next: The U.S. will need help from other countries to deal with China. A White House readout of a Trump call yesterday with German Chancellor Angela Merkel, ahead of this week's G-20 summit in Hamburg, said they discussed "global steel overcapacity" — a.k.a., the problem of Chinese dumping on the worldwide market.
Be smart: Read that as a signal that Trump plans a G-20 discussion of more collective action.
Go deeper