Trump: "Really great advertising" will keep kids off drugs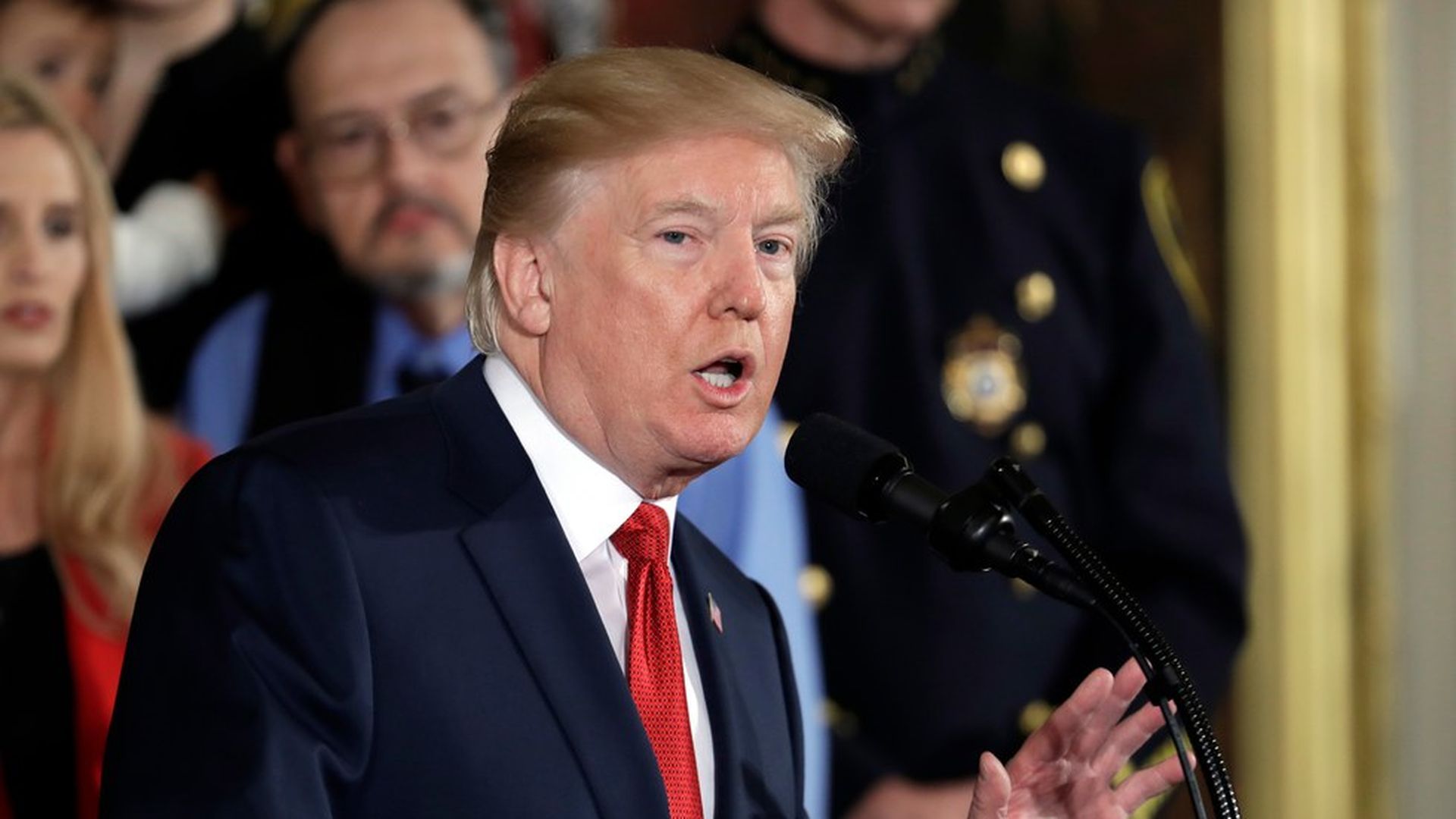 President Trump declared a "nationwide public-health emergency" on the opioid crisis today. Although the declaration doesn't open up new funds (some estimate more than $9.3 billion is needed), Trump argued that "the federal government is aggressively fighting the opioid epidemic on all fronts."
The bottom line: Trump shared the personal story of his brother's alcohol abuse and offered a solution to the opioid crisis: "Really tough, really big, really great advertising so we get to people before they start." His prediction: "If we can teach young people not to take drugs ... it's really, really easy not to take them."
Trump detailed more of what this means:
The introduction of "a new policy to overcome a restrictive rule that prevents states from providing care at treatment facilities ... for those suffering from drug addiction." (The administration explained earlier this declaration will expand telemedicine services, allowing people to make temporary appointments with specialists who can be deployed to address the opioid crisis at treatment facilities in rural areas.)
He will spend "lots of money" when "pushing very hard the concept of non-addictive pain killers."
He will discuss the flow of Chinese opioids into the United States with China's leader, Xi Jinping.
The Department of Health and Human Services will launch a new task force for best practices in pain management across the U.S.
POTUS insisted that the federal government will use "every appropriate resource available" to address the opioid crisis.
Go deeper: Inside Trump's declaration of a "nationwide public health emergency" and what that means.
Go deeper