Trump pushed 'on many sides' comment with Tim Scott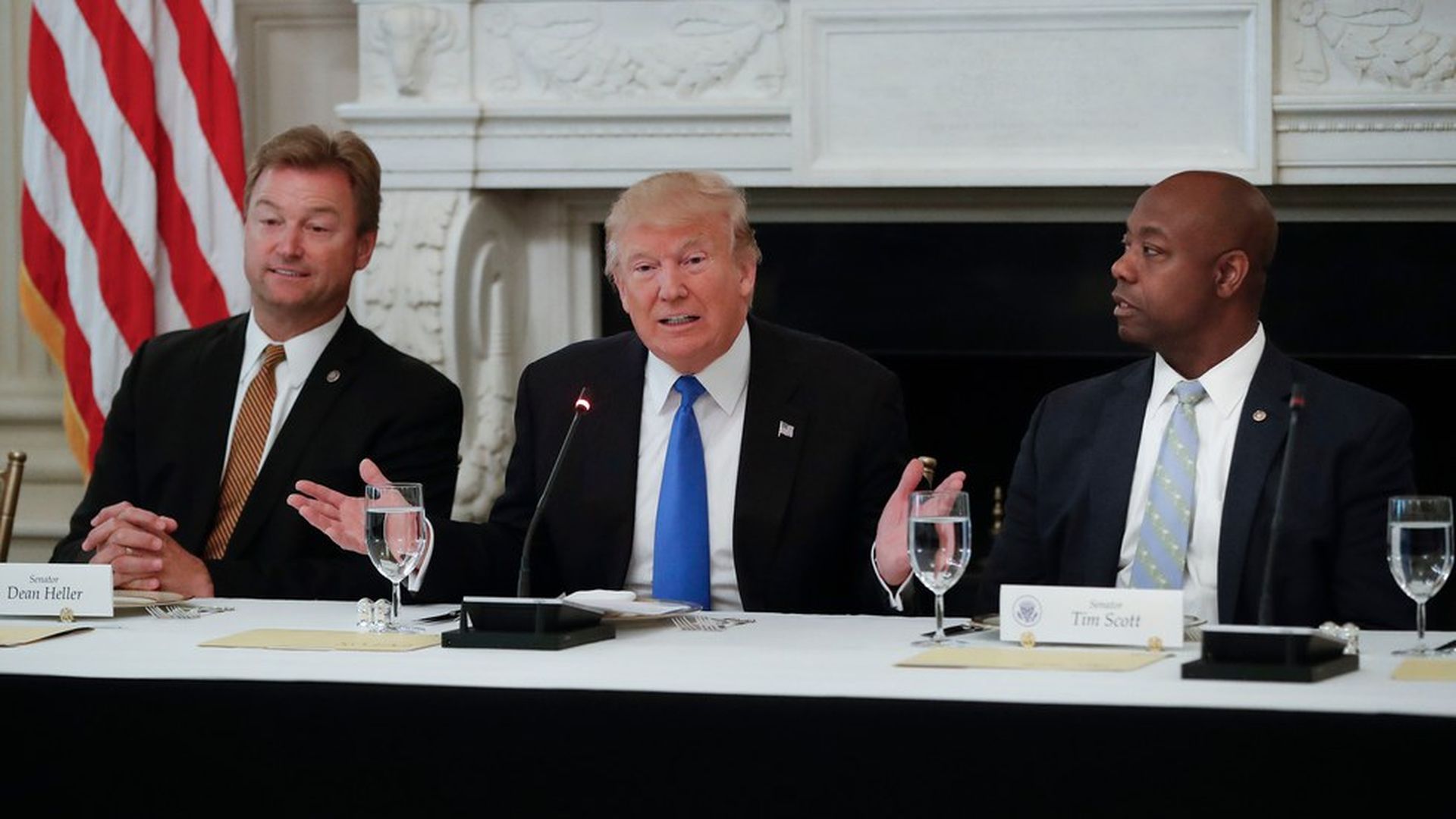 President Trump gave more details about yesterday's meeting with Republican Sen. Tim Scott to reporters today on Air Force One. "Tim Scott's been a friend of mine for a long time," he said. "We had a great talk yesterday."
But according to the report from the plane, Trump also revealed that he doubled down on his Charlottesville comments in which he blamed "both sides" for the violence.
"We have some pretty bad dudes on the other side as well ... you've got some very bad people on the other side," Trump reportedly told Sen. Scott after discussing the issue of white supremacists.
After their meeting, Sen. Scott said that Trump had "obviously reflected on what he has said" about Charlottesville, urging him not to make any inflammatory comments about race.
Go deeper