Trump plans to address workforce skills gap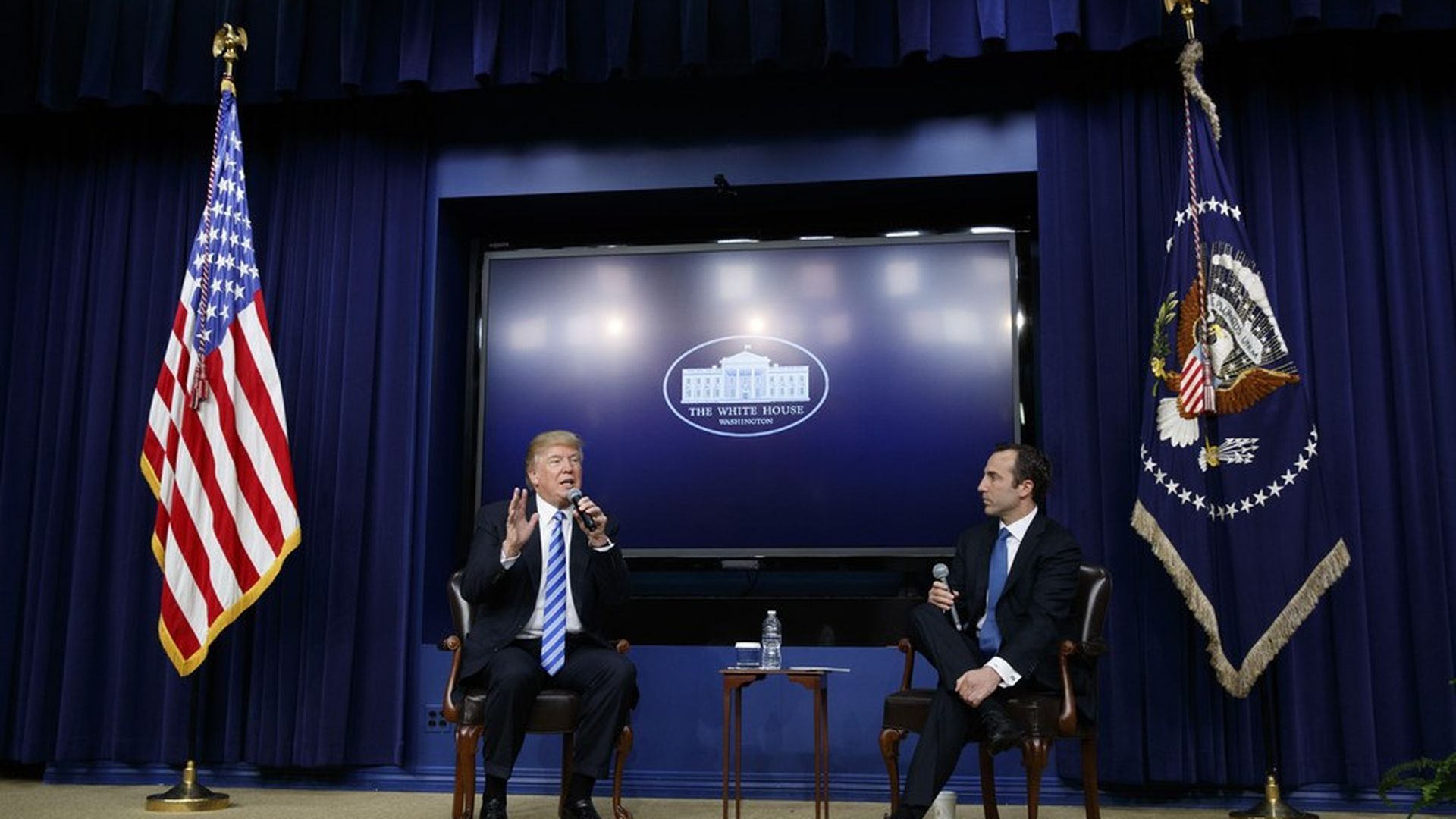 President Trump plans to make a large announcement next week with the Labor Department to address the growing gap between the skills companies need and the skills workers have.
Reed Cordish, assistant to the president for intragovernmental and technology initiatives, said at a Business Roundtable event Wednesday morning that the administration will also call on Congress to take more steps to encourage local governments, businesses and education officials to work together to better prepare students for the good-paying jobs of the future.
Why it matters: The biggest complaint of CEOs across industries is the difficulty finding workers with the right skills for a future dominated by technology. 6.9 million people are unemployed, according to last week's jobs numbers, yet 6 million job openings remain unfilled across the country. Labor Secretary Alexander Acosta said education is the answer to the obvious mismatch between the supply and demand of skilled workers.
While Cordish declined to give specifics about the announcement, it will direct resources toward vocational and apprenticeship programs, expanded accreditation and student aid for technical schools, and, in some cases, de-emphasizing the importance of 4-year college degrees. According to a Business Roundtable CEO Survey released Wednesday, more than half of respondents' open positions do not require a college degree.
Working directly with governors and amplifying public-private partnerships between businesses and educational systems will be a priority, and Ivanka Trump will be a champion of the efforts, Cordish said.
"If we are going to rebuild America, we also have to retrain America. This is the best opportunity to address the skills gap and the student debt crisis in our country."
Go deeper