Trump picks McMaster to replace Flynn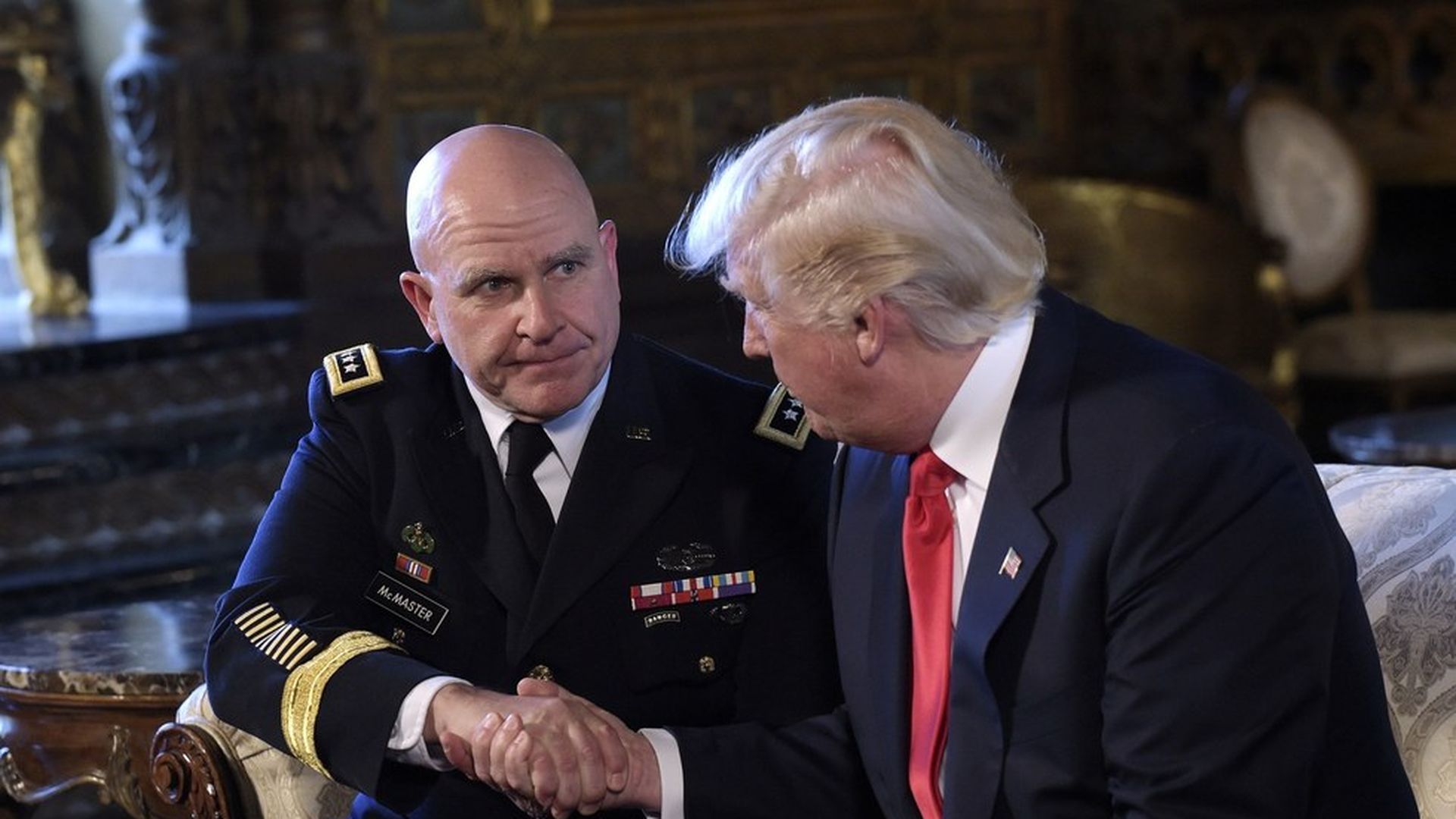 Trump told reporters today that Lt. Gen. H.R. McMaster will be taking over as national security advisor. He's replacing Michael Flynn who stepped down after controversy surrounding Russia ties. Trump called McMaster "a man of tremendous talent and tremendous experience."
Who is McMaster? Tom Ricks of Foreign Policy, who says he's known McMaster since he was a major, wrote before the announcement that he's "smart, energetic, and tough" and has good combat experience. Ricks also identifies the key challenge facing McMaster: "To do the job right, McMaster needs to bring in his own people. And it remains unclear if he can get that." Ricks says most people he talked to who have worked for McMaster would follow him into the Trump White House.
Go deeper