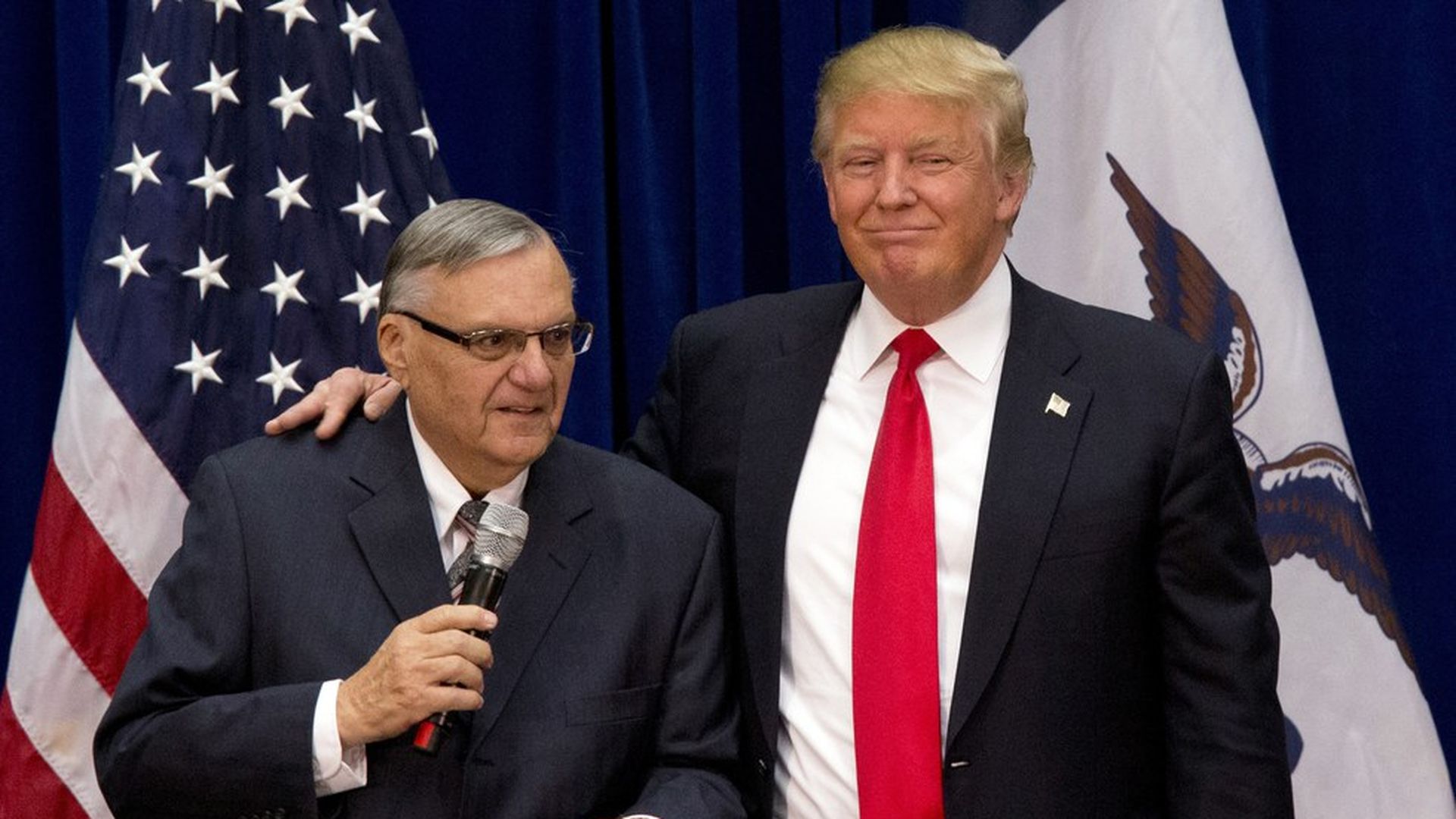 Trump has granted a presidential pardon to former Sheriff Joe Arpaio, of Maricopa County, Arizona. The memo mentions his "admirable" and "selfless public service."
Arpaio is being pardoned for criminal contempt charges for disobeying a 2011 court order that ordered him to stop detaining people based on his suspicions they were undocumented immigrants in what critics have called racist and discriminatory practices.
Arpaio served as a sheriff from 1993-2016 until he was defeated last year. He endorsed Trump's presidential candidacy in January 2016 and appeared with him at campaign events.
Why it matters: Choosing Arpaio as the first pardon will enrage half the country, but Trump won't care. The way Trump sees it, he genuinely believes an injustice was done to Arpaio and he sees this as helping somebody who was loyal to him throughout the campaign. Trump viewed Arpaio's support -- along with Jeff Sessions' -- as crucial to solidifying his credentials on being tough on the border.
Go deeper