Trump Org. not tracking foreign payments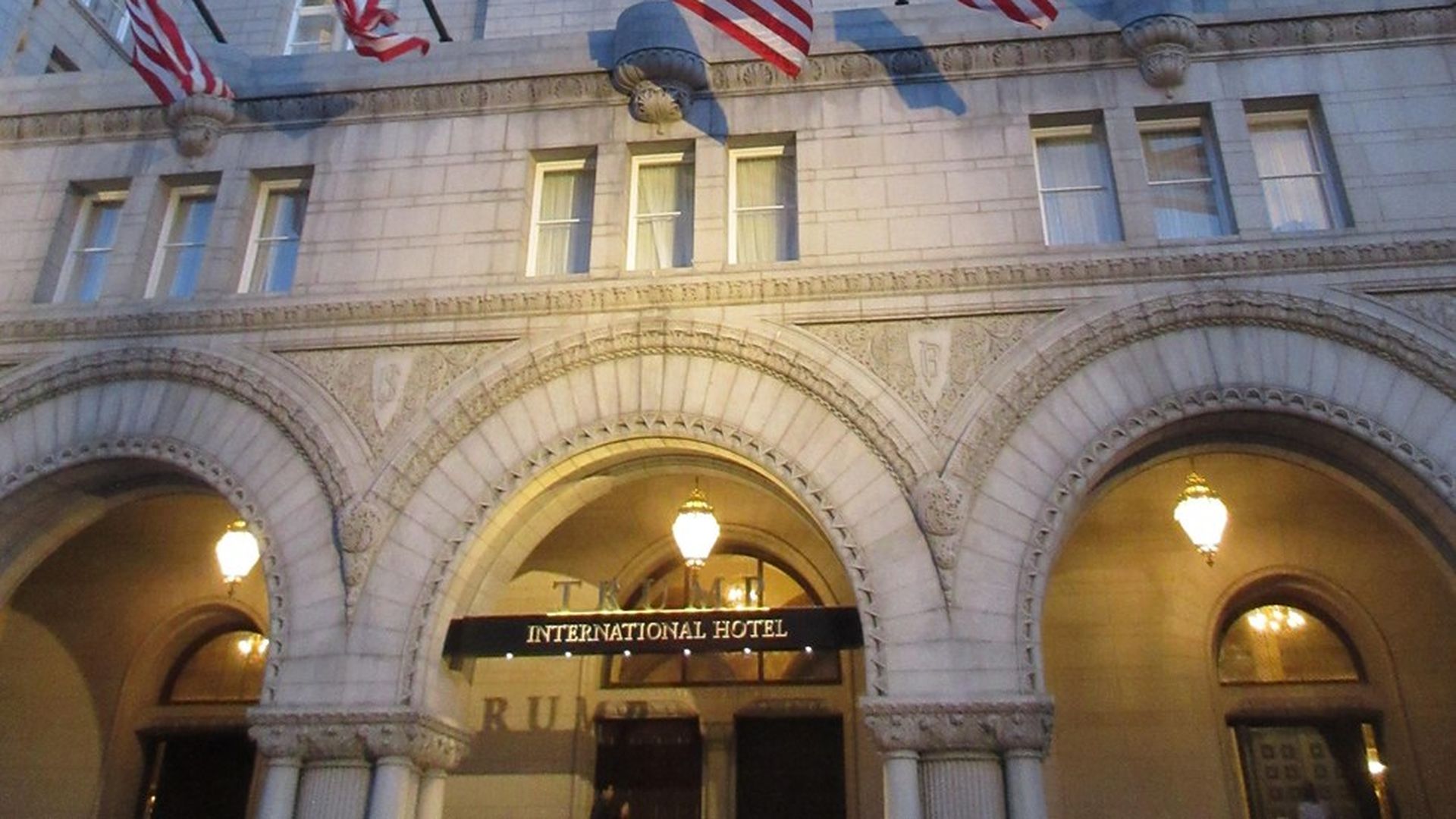 The Trump Organization hasn't been tracking all potential foreign payments, according to an NBC News report.
Don't forget: Trump promised to donate all profits from foreign governments to the U.S. Treasury to sidestep violating the Constitutional safeguards against POTUS receiving foreign emoluments.
Quick take: You can't donate all profits coming from foreign governments if you don't know how much you've received.
Why it matters: This gap in tracking means foreign donations in violation of the Constitution could go unnoticed, for example, from adversaries trying to curry favor with the President.
The problem: The organization is not attempting "to identify individual travelers who have not specifically identified themselves as being a representative of a foreign government entity."
Go deeper