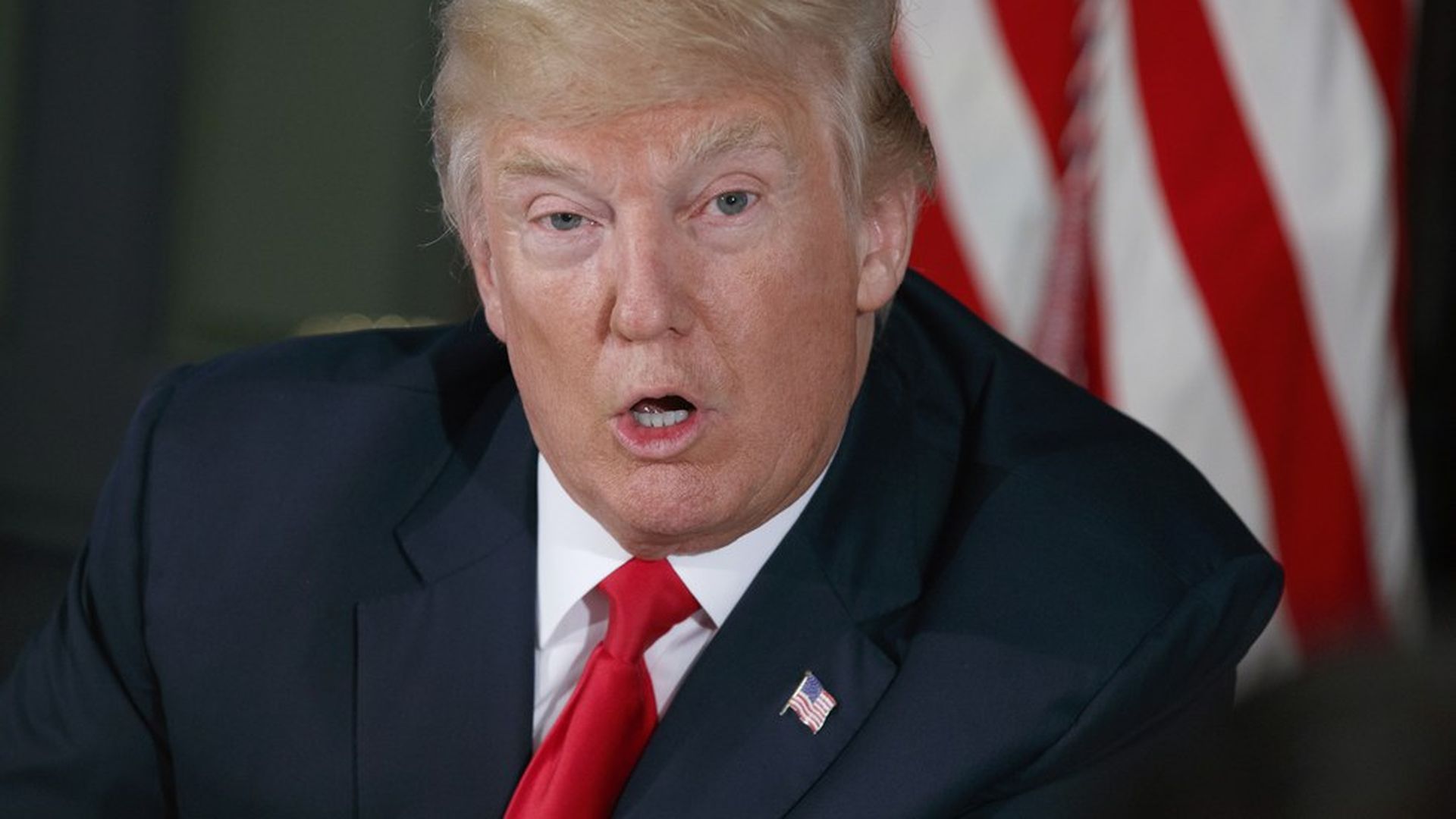 On Thursday — after "fire and fury" was followed by a double-down, then by signs of a pullback — a top Republican who calls pretty honest balls and strikes on this White House emailed me:
"The President's policy path on North Korea is clear and unambiguous: disarm or die. His rhetoric may not appeal to the haute foreign policy arbiters. But it resonates with the South, the Japanese and, most importantly, the Chinese."
By last night, after "locked and loaded," the same person said: "Tone seems to be moving from tough to shrill. ... He muddled his own message."
An AP analysis for Sunday papers, by Jonathan Lemire, captures the zeitgeist: "Faced with ... his gravest international crisis yet, ... Trump responded precisely as his some of supporters hoped and his critics long feared — with plain-spoken bluster, spontaneity and norm-breaking risk."
Here's the mood and the moves as we begin the weekend:
The five-column lead headline of today's WashPost is, "World holds its breath on N. Korea."
This morning, Chinese President Xi Jinping is the one pleading for cool-headedness.
"Recent satellite photos suggest North Korea could be preparing for fresh submarine-based ballistic missile tests," AFP reports. "Joseph Bermudez, a specialist in North Korean defense and intelligence affairs, posted photographs on the authoritative 38 North blog of the US-Korea Institute at Johns Hopkins University which he said could show preparations for a test of a submarine-launched ballistic missile."
The WashPost's Gene Robinson noted on "Morning Joe": "You don't know if this is going to be OK. ... The potential for miscalculation is huge."
Be smart: Nothing has worked with North Korea, giving Trump cover to try a new approach. But faith is fading among top Republicans, on the Hill and elsewhere, that there's wisdom behind the words.
Go deeper