Trump on North Korea: "Talking is not the answer!"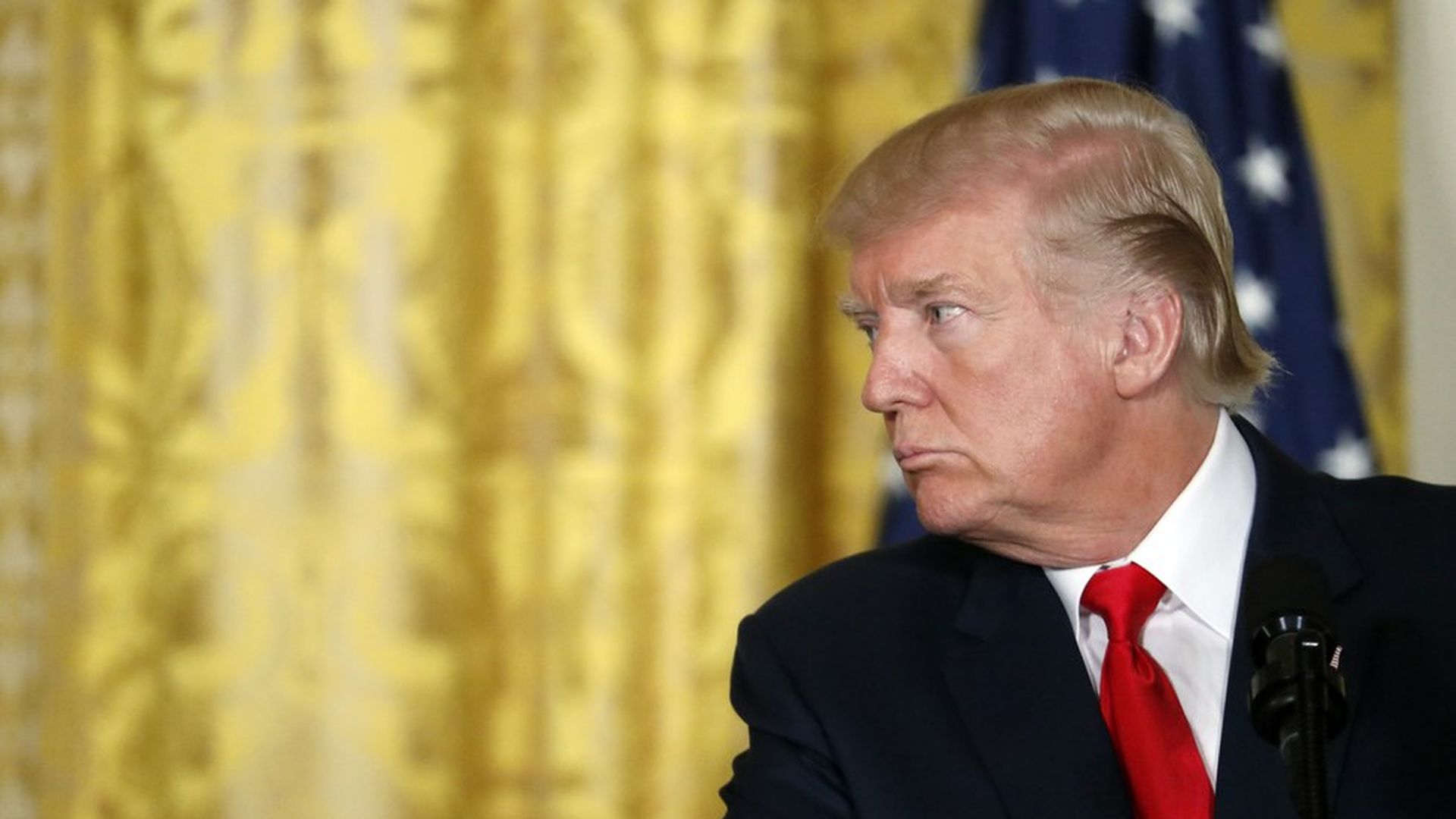 A day after North Korea launched an intermediate-range missile that passed over Japan, Trump tweeted that "Talking is not the answer!"
Why it matters: This comes after North Korea's Kim Jong-un said he would be watching "U.S. demeanors" to decide how to act in terms of whether to try containing Guam, a U.S. territory, and has already say "all options are on the table." The missile launch is a "meaningful prelude" to containing Guam, he said.
U.S. Defense Secretary Jim Mattis took a different line after Trump tweeted. "No...We're never out of diplomatic solutions," he said. Watch here:
Go deeper