Trump on energy: "The golden era of America is now underway"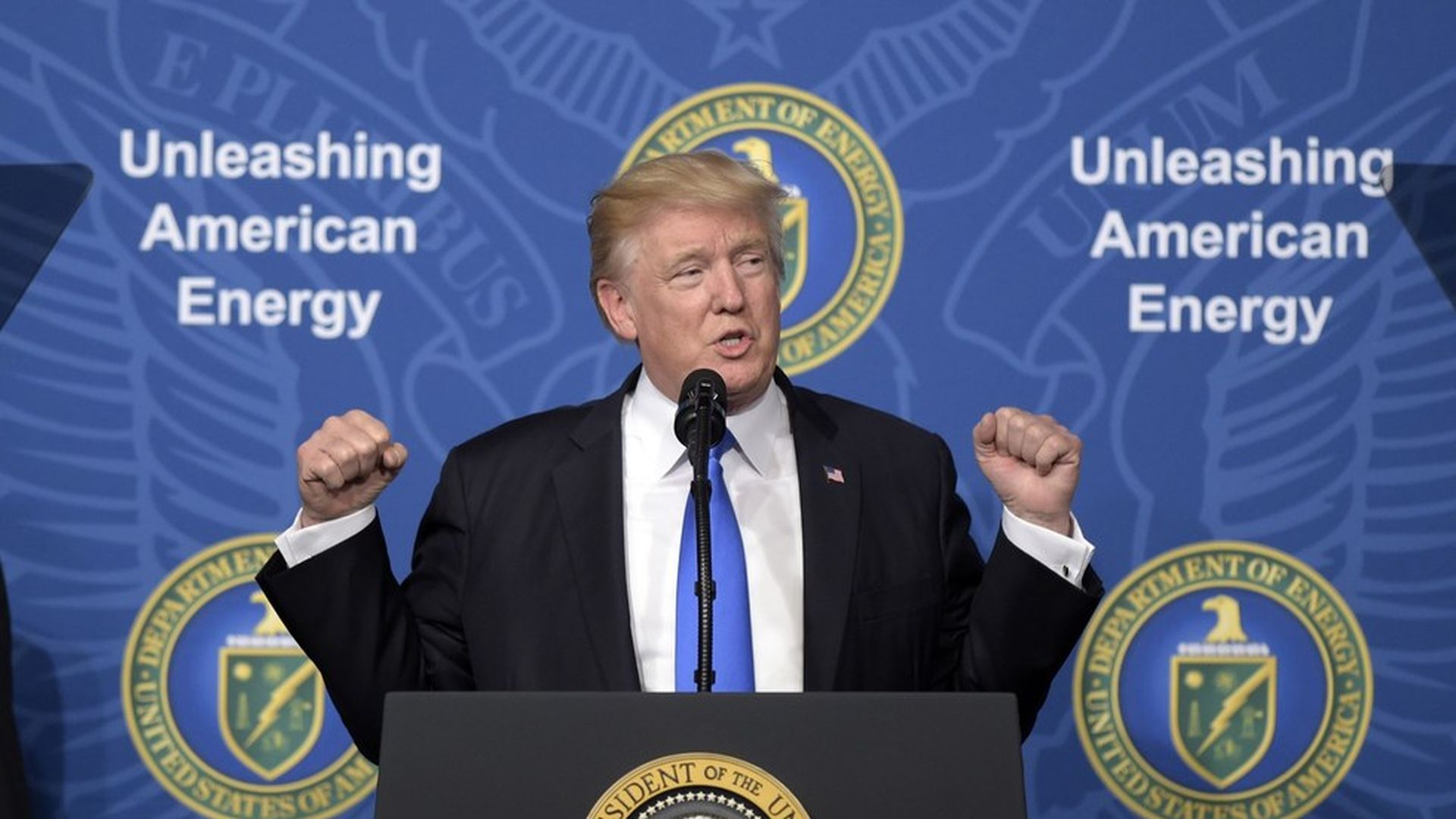 President Trump spoke at the Department of Energy's Unleashing American Energy event this afternoon, culminating the White House's "Energy Week" by touting a handful of new initiatives that his administration claims will boost the economy by cutting Obama-era regulations.
The big thing: Trump stated that his administration plans to reduce barriers for foreign nations to gain loans to build new coal plants, which he argued prevents countries (like Ukraine) from achieving their full potential.
But it wasn't all energy. POTUS couldn't help but take a shot at CNN, which he branded as "fake news" before claiming that he saw the red light on the network's camera turn off. (CNN broadcast the president's remarks without interruption.)
Trump's other energy announcements:
A plan to revive and expand nuclear energy with a full review of the federal government's nuclear policy.
The creation of a new offshore oil and gas leasing program in federal waters.
The approval of a new oil pipeline to Mexico "that'll go right under the wall."
An agreement between Sempra Energy and South Korea to negotiate the sale of American natural gas.
DOE's approval of two applications to export natural gas from Louisiana.
Go deeper